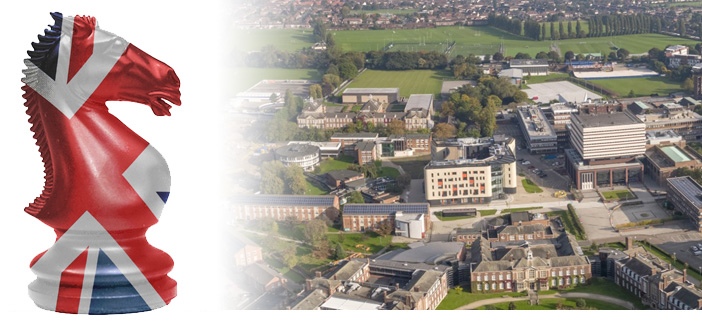 WGM Harriet Hunt triumphally returned after a 2.5-year hiatus from competitive OTB chess to win the British Women's championship for the fifth time in her career. Interestingly enough, she clinched her fourth title more than 20 years ago, back in 1999.
The Women's Championship, a 7-round Swiss tournament and the last event of the British OTB Championship, took place at the University of Hull from 14th to 17th of October.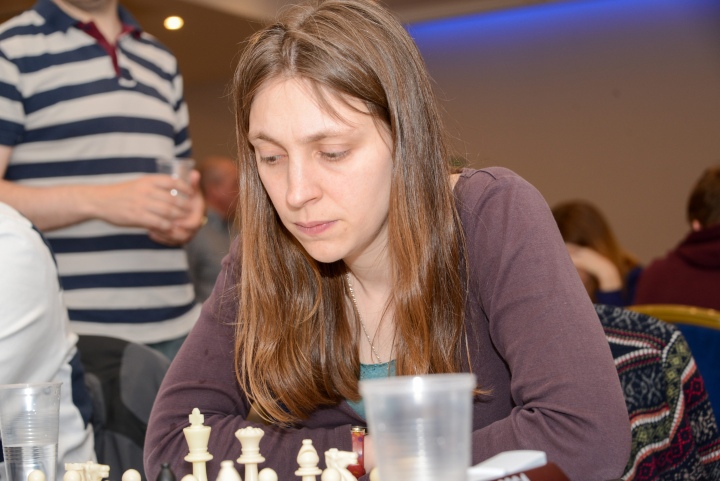 Harriet Hunt Photo: John Saunders
The future champion was somewhat rusty at the start losing in Round 3 but picked up steam and took clear first after winning four straight games (including the critical encounter with her main rival GM Ketevavan Arakhamia-Grant in Round 4). The silver medalist Katarzyna Toma beat both Hunt and Arakhamia-Grant, but the Round 5 defeat at the hands of Zoe Varney cost her dearly as she finished a half-point behind the champion.
There was a three-way tie for third place, but tiebreaks favoured Audrey Keuh, who found herself in the third position on the podium.
Final standings:
| | | | | |
| --- | --- | --- | --- | --- |
| 1 | Hunt, Harriet V | ENG | 2414 | 5½ |
| 2 | Toma, Katarzyna | ENG | 2254 | 5 |
| 3 | Kueh, Audrey | ENG | 2080 | 4½ |
| 4 | Arakhamia-Grant, Ketevan | SCO | 2376 | 4½ |
| 5 | Varney Zoe, | ENG | 1937 | 4½ |
| 6 | Singha, Swati | IND | 1438 | 4 |
| 7 | Subramanian, Anusha | ENG | 1623 | 3½ |
| 8 | Pyun, Lindsay | ENG | 1443 | 3 |
| 9 | Hariharan, Shambavi | ENG | 1109 | 3 |
| 10 | Bridgeman, Niamh | ENG | 1802 | 2 |
| 11 | Arora, Prachi | IND | 1437 | 1 |

Official website: britishchesschampionships.co.uk/