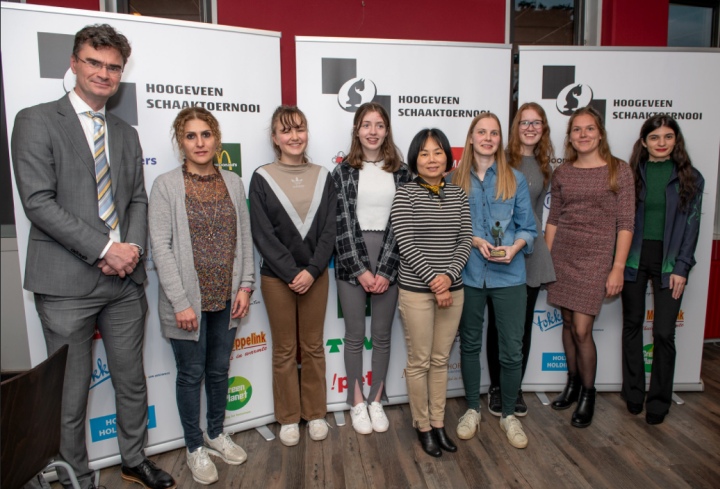 Anne Haast came as the winner of the 2021 Dutch Women's Championship. It is her fifth national title (she previously won this event in 2014, 2015, 2016 and 2017).
The 2021 open and women's Dutch championship were held in Hoogeveen had different formulas. The women's event was a classical 8-player round, while men competed in a preliminary knockout stage to qualify for the final four who will return over the board in November to determine the champion.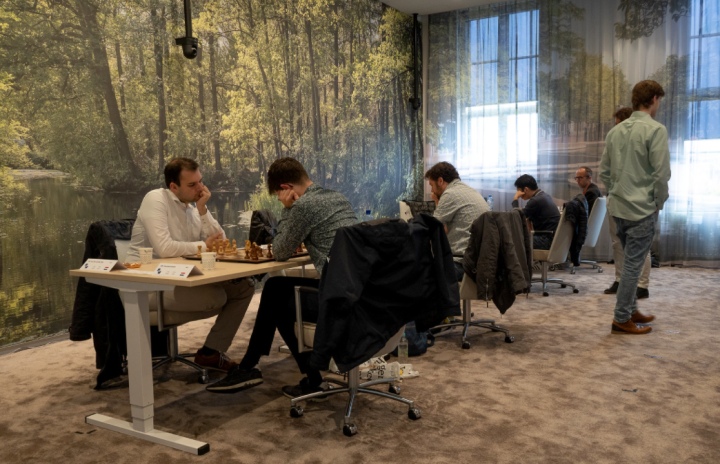 With several top players missing in the open competition, Roeland Pruijssers, Max Warmerdam, Robin Swinkels and Hing Ting Lai made it to the final stage that will take place in Rotterdam.
Haast had a shaky start as she lost in Roun 2 to Tea Lanchava but after scoring three victories in a row, the resident of Tilburg and a happy mom of a one-year-old daughter was coming into the final round sharing the lead with Eline Roberts. Anne quickly dismantled the hedgehog formation of Machteld Van Foreest (Jorden and Lukas' sister) to score a full point, while Eline fell in a sharp battle with Maaike Keetman.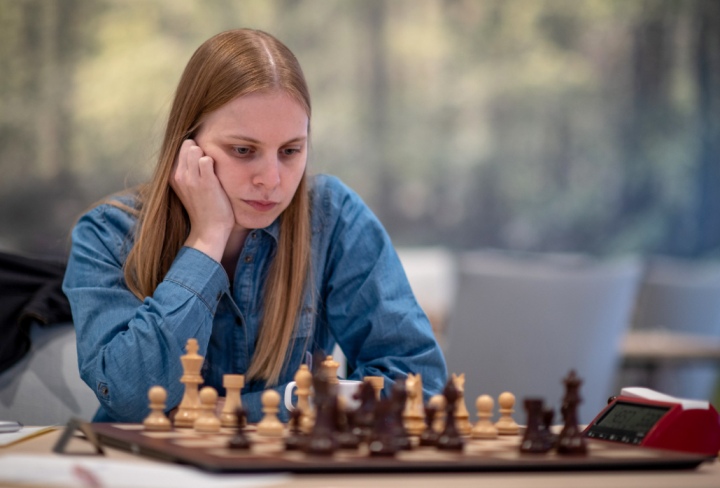 The 15-year old Eline Roberts (pictured below) tied for second with GM Peng Zhaoqin and settled for bronze but showed great promise. "If she continues like this, she will certainly succeed one day," the five-time Dutch Women's champion said.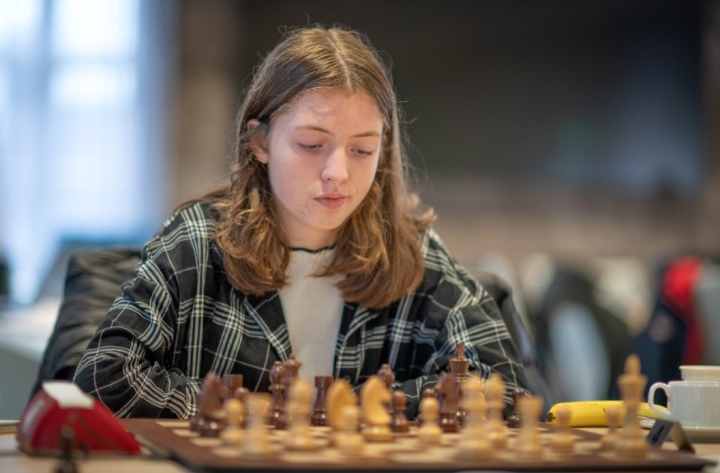 Final standings:
| | | | |
| --- | --- | --- | --- |
| 1 | WGM Haast, Anne | 2318 | 5 |
| 2 | GM Peng, Zhaoqin | 2359 | 4 |
| 3 | Roebers, Eline | 2297 | 4 |
| 4 | WIM Ratsma, Rosa | 2306 | 3½ |
| 5 | WFM Keetman, Maaike | 2136 | 3½ |
| 6 | IM Lanchava, Tea | 2214 | 3 |
| 7 | FM Kazarian, Anna-Maja | 2125 | 3 |
| 8 | Van Foreest, Machteld | 2132 | 2 |

Official website: schaken.nl/
Photo: Frans Peters