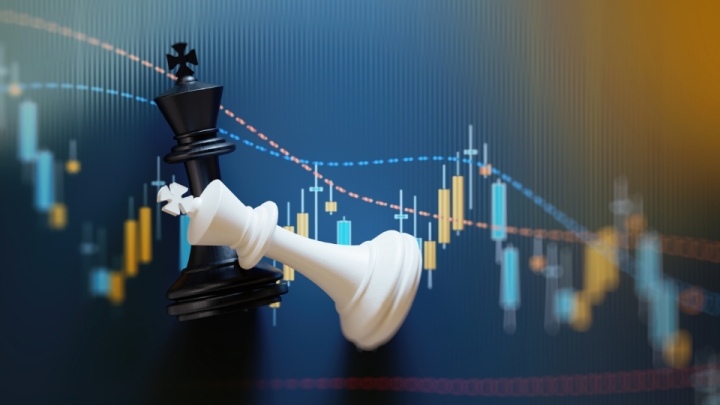 The October of 2021 was marked by the national championships in two chess superpowers (the U.S and Russia) and local team competitions and tournaments in Germany, Poland, Croatia and Spain. Those who did well in these events became the primary beneficiaries of the November rating list.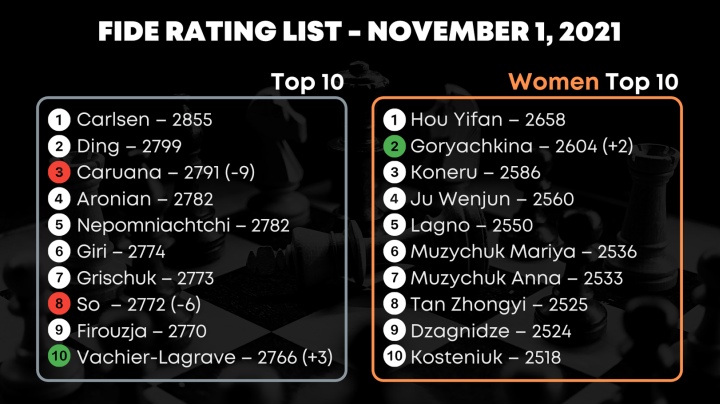 Despite tying for first place in the U.S. Championship, Fabiano Caruana lost nine points and slid down to the third position in the November rating list. Ironically, the champion performance cost Wesley So six points and two places in the top-10.
Meanwhile, Maxime Vachier-Lagrave returned to the top-10 after picking 3 points in Bundesliga. The Frenchman edged out Richard Rapport, who dropped 7 points in the same competition.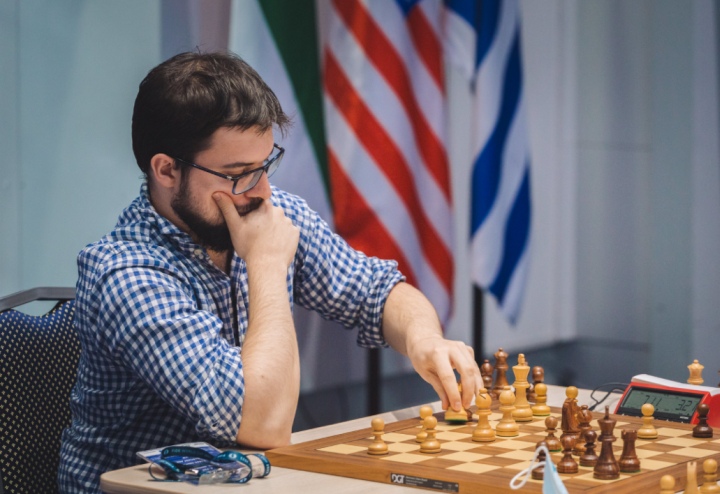 Photo: Anastasiia Korolkova
The only active player in the women's top-10 in October was Aleksandra Goryachkina, who tried her hand in the Russian Superfinal (open section) and picked up two rating points.
Biggest gains
| | | |
| --- | --- | --- |
| Kiolbasa, Oliwia | POL | 2403 (+27) |
| Kovalenko, Igor | LAT | 2668 (+21) |
| Saric, Ivan | CRO | 2665 (+21) |
| Cheparinov, Ivan | BUL | 2677 (+18) |
| Gunina, Valentina | RUS | 2480 (+18) |
| Yip, Carissa | USA | 2418 (+16) |
| Shirov, Alexei | ESP | 2673 (+14) |
| Sevian, Samuel | USA | 2668 (+14) |
| Cori, Deysi | PER | 2396 (+14) |
| Anton Guijarro, David | ESP | 2669 (+11) |
| Van Foreest, Jorden | NED | 2701 (+10) |

The winner in this category Oliwia Kiolbasa did exceptionally well in the Polski Ekstraliga, earning 27 rating points that translated into a 28-position jump in the rating list.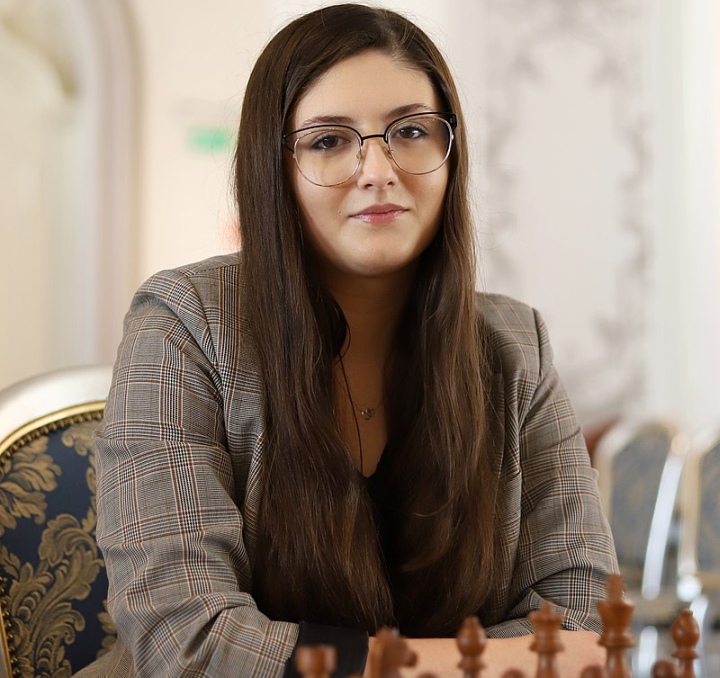 Photo: Krzysztof Szeląg
The winner of the Turnir Mira 2021, Igor Kovalenko, netted 9 points in Croatia and then built up momentum in Bundesliga picking another 12 points. These results catapulted the Latvian from 99th to 67th position in the rating list. The namesakes Ivan Saric and Ivan Cheparinov did a great job in team events across Europe, picking 21 and 18 points, respectively.
The winners of the Russian and U.S. championships Valentina Gunina and Carissa Yip (pictured below), earned not only the prestigious titles and seizable prize money but also substantial rating increases of +18 and +16 points, respectively.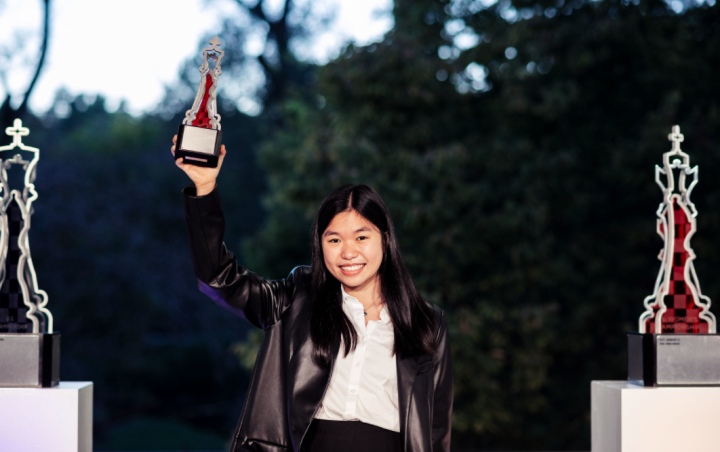 Photo: Crystal Fuller
Unlike the gold and silver winners of the U.S. Championship who lost some rating, Sam Sevian has all the reasons to be proud of his performance as he picked 14 points and mounted to 70th position in the rating list.
Jorden Van Foreest is back into the 2700+ club after getting a 10-point addition for the victory in the TePe Sigeman tournament in Malme (the results of this event, which took place at the end of September, were incorporated in the November rating list).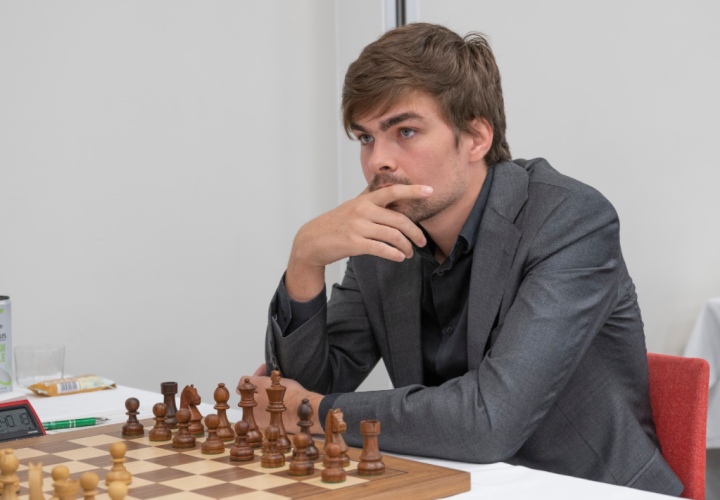 Photo: Lars OA Hedlund
We have three newcomers in the top-100 Open in November. Liviu-Dieter Nisipeanu returned in the top-100 following his good performance in Romania Team Championship and Bundesliga, whereas two young talents Aryan Tari and Bogdan-Daniel Deac, are debuting in this prestigious list.