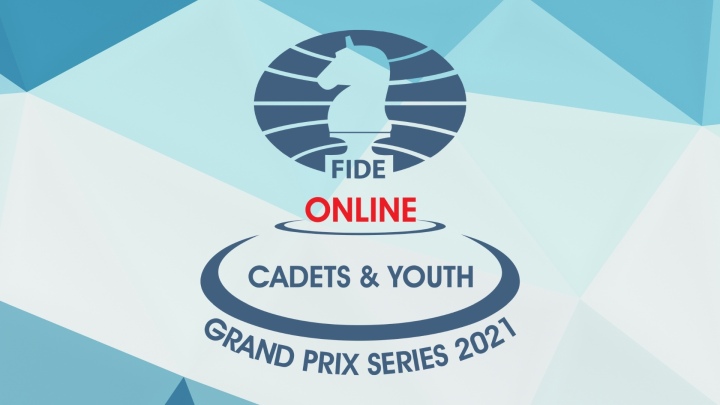 The Cadets and Youth Rapid World Championship cycle continues as the Grand Prix Series kicks off on Monday, November 1.
The first online world championship cycle event for young chess players – Cadets and Youth World Cup – ran in August and gathered more than 1600 participants. The three winners in 10 categories (open and girls under 10, 12, 14, 16) qualified directly for the Super Final in December, and those placed 4-8 (5 players) and one highest-rated player among 9-16 got their spots in the Grand Prix to take another shot on qualification. They are joined by two top players from each continent – the winners of the Continental Online Championship 2021 and the Continental School Championships 2021.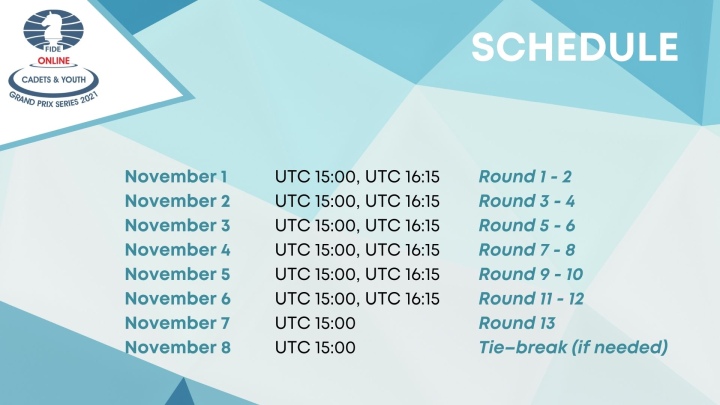 The Grand Prix consists of two round-robin tournaments from 1-8 and 19-24 November. The three overall winners of the series will qualify for the Super Final. In total, 110 players from 33 countries will compete, India and Russia standing out with the biggest number of participants (16 and 13) and rating-favourites in several categories. India dominates the open section with their players on top of the starting lists in Open U18 – IM Rautela Saksham, U16 – Pranav V, and U14 – Bharath Subramaniyam H. Russia's hopes are high in the girls' part of the event as WFM Mariya Yakimova (U16), Victoria Merkulova (U12), and Ksenia Asachenko (U10) are the highest-rated in their groups. Other rating-favourites are WIM Bach Ngoc Thuy Duong (Girls U18) from Vietnam, WFM Fiorella Contreras Huaman (Girls U14) from Peru, Ryo Chen (Open U12) from the USA, and Khagan Ahmad (Open U10) from Azerbaijan.
Our YouTube channel will provide live broadcast with commentary by GM Farrukh Amonatov: youtube.com/fidechannel
You can find the results, regulations, and other information on the official website:
https://youth-grandprix.fide.com/