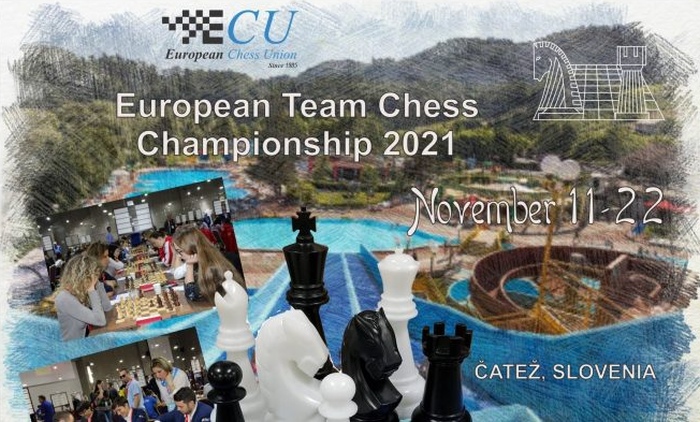 The European Team Chess Championship 2021 kicks off in Terme Catez, Slovenia. Stretching over twelve days from November 11-22, both open and women's events are 9-round Swiss tournaments with classical time control held in Hotel Toplize of Terme Čatež Spa Complex.
Thirty-nine teams from 38 European federations participate in the Open event, while the Women's Championship features 31 teams representing 30 federations. Each team consists of five players (four main and one reserve player).
European Team Chess Championship 2021 field is led by the defending champion Russia (average rating 2720), Azerbaijan (average rating 2717), France (average rating 2708), Poland (average rating 2678) and England (average rating 2671).
European national teams fielded many strong GMs, including Anish Giri (NED, 2774), Alireza Firouzja (FRA, 2770), Maxime Vachier-Lagrave (FRA, 2766), Shakhriyar Mamedyarov (AZE, 2765), Teimour Radjabov (AZE, 2763), Jan-Krzysztof Duda (POL, 2756), Sergey Karjakin (RUS, 2743), Michael Adams (ENG, 2714) and others.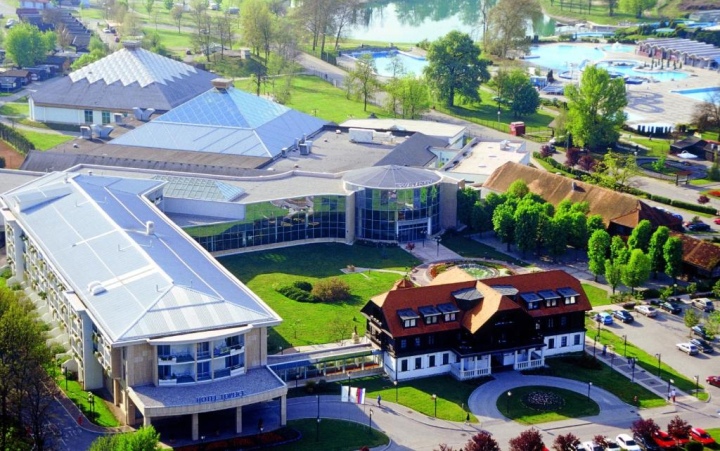 Playing venue - Hotel Toplize of Terme Čatež Photo: booking.com
The reigning champion Russia (average rating 2538) tops the list of rating favourites in the Women's Championship, followed by Georgia (average rating 2446), Poland (average rating 2410), Ukraine (Average rating of players 2400) and Azerbaijan (average rating 2383).
The teams enlisted many top players, such as Aleksandra Goryachkina (RUS, 2604), Kateryna Lagno (RUS, 2550), Nana Dzagnidze (GEO, 2524), Polina Shuvalova (RUS, 2515), Elisabeth Paehtz (GER, 2485), Alina Kashlinskaya (RUS, 2482), Valentina Gunina (RUS, 2480), Gunay Mammadzada (AZE, 2459) and many others.
The opening ceremony was split into two parts due to health restrictions. The first one took place on November 11, with the attendance of Team captains, delegates and officials. A short second part for all the participants is to be held right before the first round, commencing at 14:30 CEST.
The events get underway today, November 12, with Round 1 starting at 15:00 CEST.
Official website: euroteamchess2021.eu/