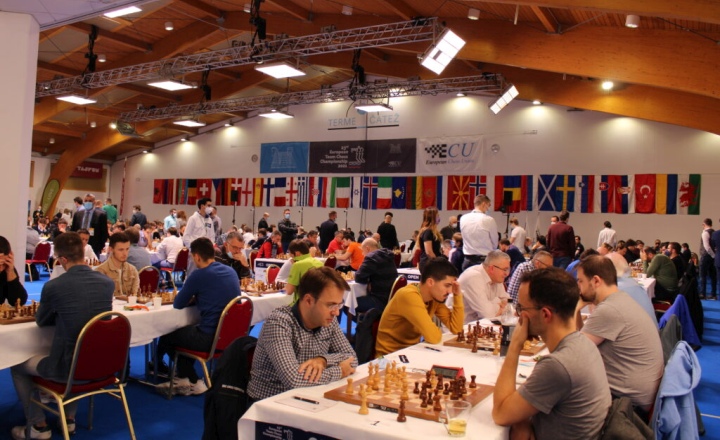 The European Team Championship in Terme Catez, Slovenia, crossed the halfway mark. With four more rounds to go, the participants are enjoying so much needed day off.
It has been a very close race in the Open section so far, as, after five rounds, there is a six-way tie on the top. In Round 5, the leaders drew their matches: the Russians split points on all four boards with the Azerbaijani GMs while Spain and Hungary exchanged blows on the first and third boards.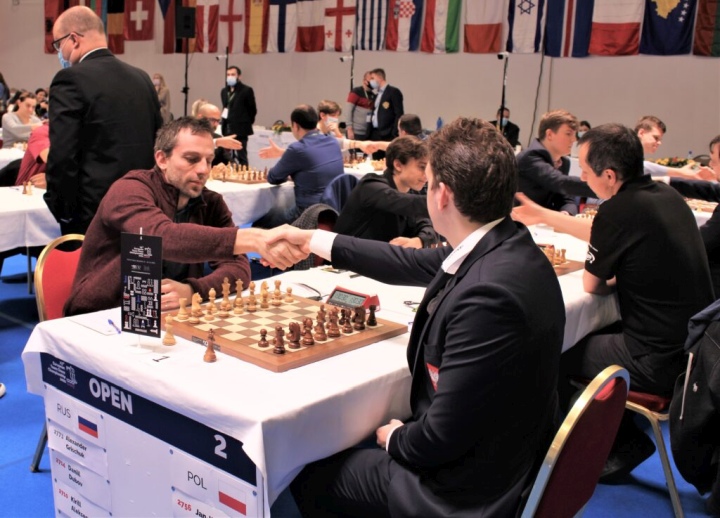 The competitors jumped on this opportunity to join Azerbaijan, Russia and Hungary: Armenia, Netherlands and Ukraine narrowly beat France, Serbia and Georgia respectively and caught up with the leaders. With six teams sharing first place (Russia, Azerbaijan, Ukraine, Hungary, Armenia and Netherlands all on 8/10) and no clear favourites, it is still wide open in the open section.
Round 6 top pairings:

Russia – Hungary
Azerbaijan – Armenia
Ukraine – Netherlands
Romania – Spain
France – Greece
All the results, standings and pairings can be found here.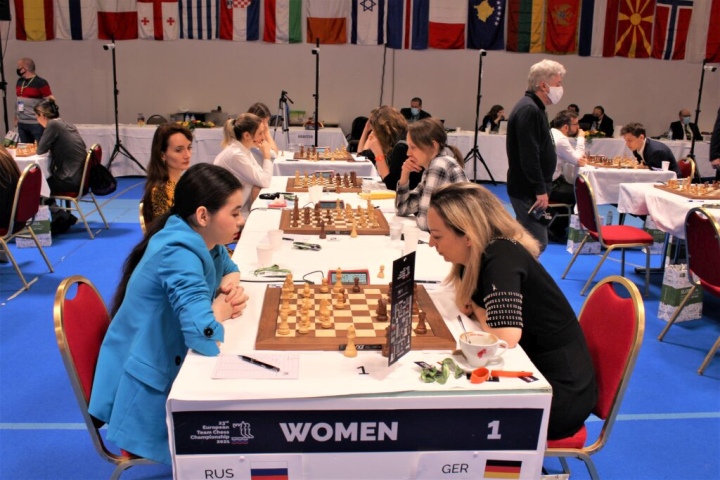 The Women's Championship has been dominated by team Russia winning all five matches. In Round 5, the Russian women prevailed over their closest competitor team Italy 2.5-1.5 and consolidated the top position (10/10), while Georgia and Greece defeated Armenia and France respectively and is now trailing the leader by two points (8/10).
Round 6 top pairings:
Russia – Greece
Poland – Georgia
Italy – Azerbaijan
Ukraine – Armenia
Germany – Hungary
All the results, pairings, and rank tables can be found here.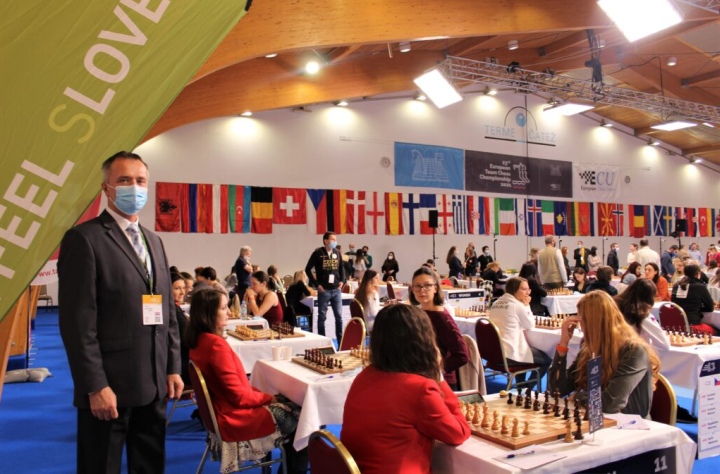 Official website: euroteamchess2021.eu/
Photo: ECU Press