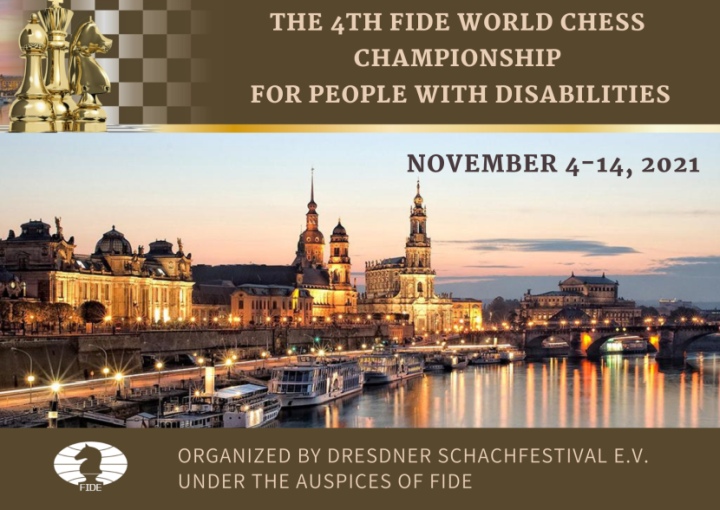 FIDE World Chess Championship for People with Disabilities, a 9-round Swiss tournament took place from the 4th to the 14th of November 2021 on Tornelo platform. The event brought together 249 players from 44 countries, belonging to any of three disability categories (visually impaired, hearing impaired and physically disabled) competing for the titles of "World Chess Champion among Disabled 2021" in the individual ranking and "World Chess Team Champion among Disabled 2021" in the team competition.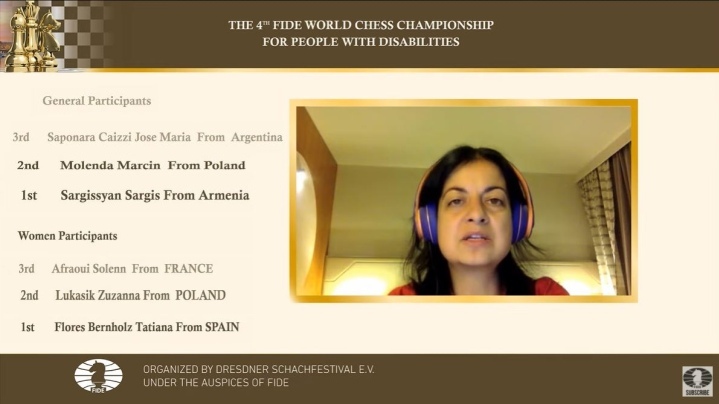 Team final standings:

1. Poland - 29.5
2. Russia - 28.5
3. Cuba - 26
The tournament went for 10 days, and two more days were allocated for the Fair Play checks.
"I was very happy and excited when I received the email from FIDE congratulating me and telling me the big news," said the winner in the women's category Tatiana Flores.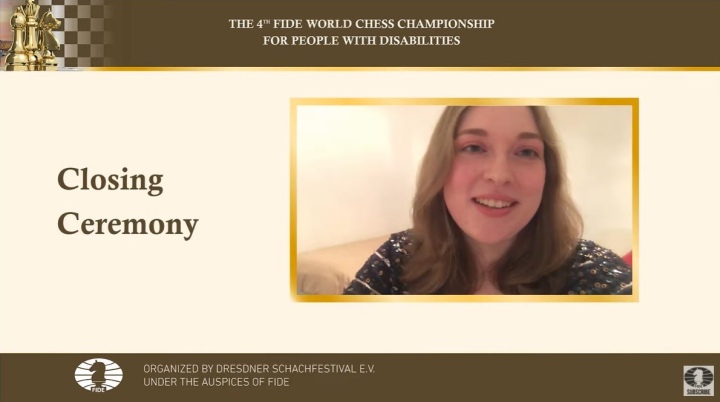 You can watch the Award Ceremony of the 4th World Championship for People with Disabilities on the FIDE YouTube channel.
This was the first official Online World Championship where blind chess players had the option to compete without any help, allowing 13 visually impaired participants to make their moves without any physical or virtual assistance. The introduction of the blind mode enables conditions to be more equitable for all players, regardless of their visual capabilities.
The feedback received by some of the players emphasizes the importance of developments like these to make chess even more accessible, demonstrating that adversity can lead to innovation.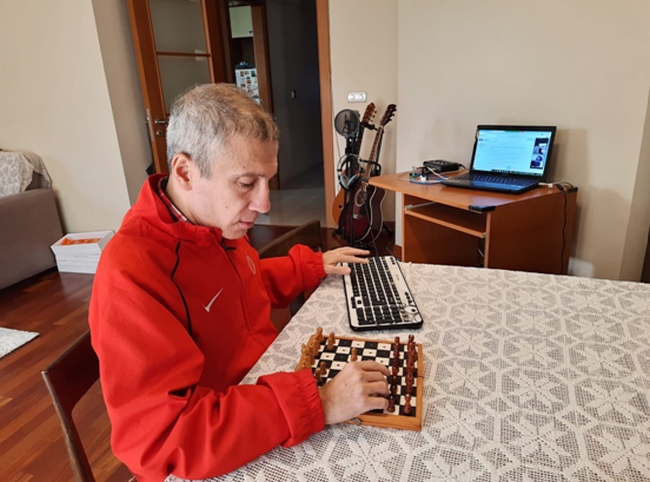 José María Saponara from Argentina, who used the blind mode in all games, appreciates the work that has made the platform accessible.
The blind mode is an important step forward in online chess. Thomas Luther, the chairman of the FIDE DIS Commission, refers to the utilization and implementation as "the highlight of the event, maybe even of the year."
He also pointed out that the DIS commission spent a lot of time and energy over many months to make blind mode possible. In the working since early 2021, many obstacles were overcome, and after more than twenty online meetings, all the right people were involved, and the hard work paid off, culminating in showcasing this new tool during this 4th FIDE World Chess Championship for People with Disabilities.
"For the first time, the tournament was fully inclusive, because of the special framework that was developed to allow people with visual disabilities to play. Blind players played without any assistance. This is a huge achievement that we will promote further on," said FIDE President Arkady Dvorkovich about the new blind mode.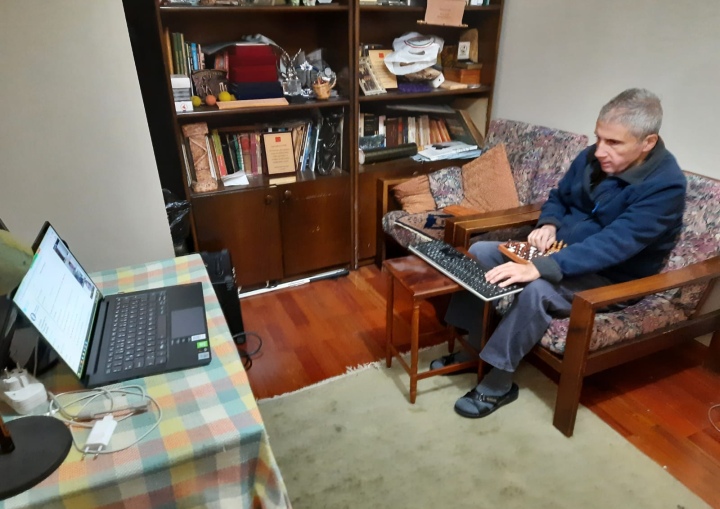 Under the coordination of the Commission, the project got support from many people, and the organizers use this occasion to say a big thank you to:
Swedish visually impaired chess players Tage Johansson and Jorgen Magnusson, who worked very close with Tornelo.com from the start of the project
The President of IBCA, Dr Charudatta Jadhav who provided useful material
The Tornelo.com owner David Cordover for his cooperation and understanding
The FIDE Vice President Akaki Iashvili, supervising the DIS commission, supporting all the way through the project
"Dresdner Schachfestival", specifically Dr Dirk Jordan and Egmont Pönisch, for providing the financial resources to go forward in programing and installing the blind mode on Tornelo.com
The FIDE President Arkady Dvorkovich, who authorized DIS to proceed in this important innovation
In the photos, Kerim and Selim Altinok from Turkey, using the blind mode