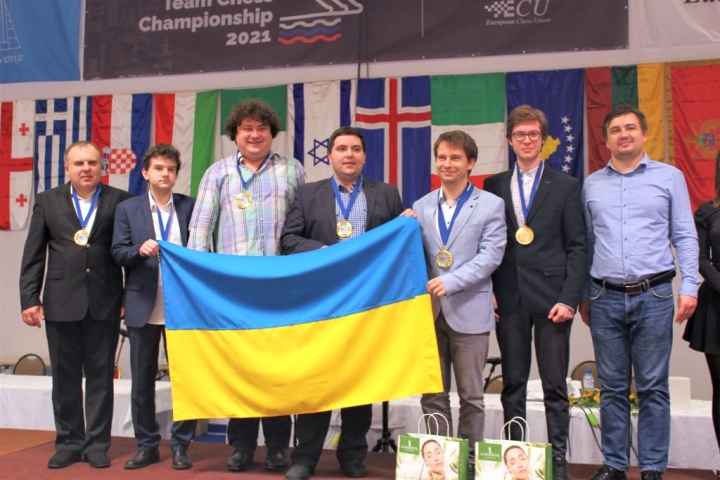 Ukraine and Russia are the winners of the European Team Championship that took place in Terme Catez, Slovenia, from November 11-22.
Four teams, namely Armenia, France, Azerbaijan, and Ukraine were coming into the final round tied for first place on 12/14, and making things even more interesting, the leaders faced each other. France defeated Azerbaijan thanks to Alireza Firouzja's victory over Shakhriyar Mamedyarov.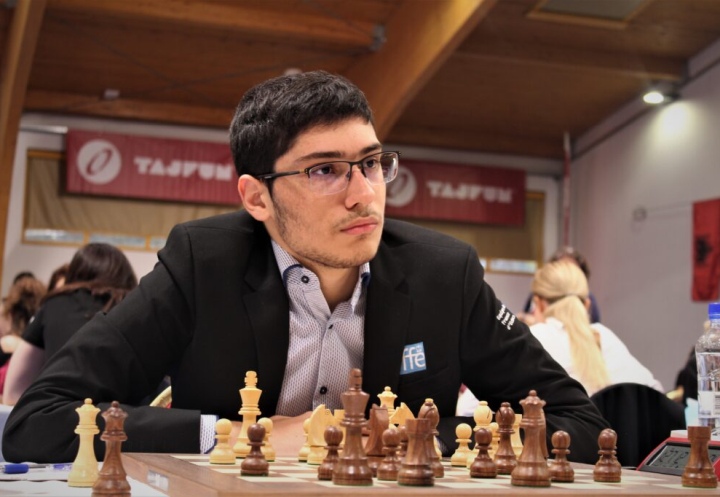 The Iran-born teenager (who debuted for his new federation in a team event) had another great tournament as he scored a phenomenal 8/9 and surpassed the 2800 mark in the live rating. After this impressive performance, Alireza will jump to the second position in the December rating list, right behind Magnus Carlsen.
Meanwhile, Ukraine beat Armenia by a score of 3-1 (Anton Korobov and Andrei Volokitin scored victories on the first and second boards) and took gold thanks to a better Sonneborn-Berger tiebreak over France. Congratulations to team Ukraine, winning its maiden European Team Championship title. The seventh-rated team proved that a balanced line-up, experience and camaraderie are sometimes more important than average rating in team competitions. France had to settle for silver; Poland and Spain scored victories in the final round and tied for third place. Sonneborn-Berger favoured Polish GMs who earned bronze.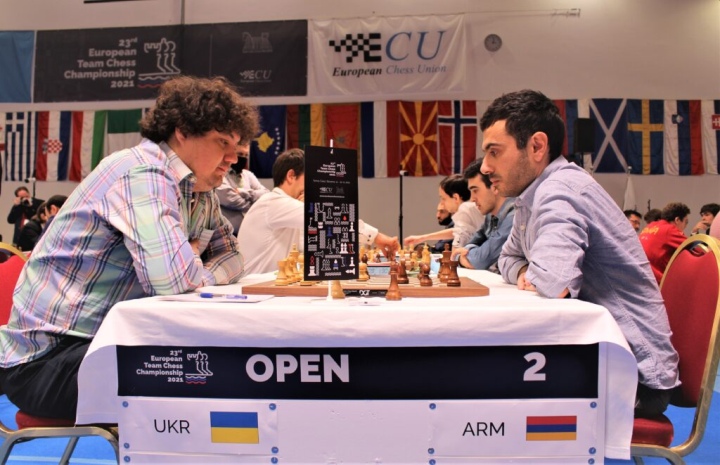 Final standings:
| | | |
| --- | --- | --- |
| 1 | Ukraine | 14 |
| 2 | France | 14 |
| 3 | Poland | 13 |
| 4 | Spain | 13 |
| 5 | Azerbaijan | 12 |
| 6 | Russia | 12 |
| 7 | Armenia | 12 |
| 8 | Serbia | 12 |
| 9 | Netherlands | 11 |
| 10 | Germany | 11 |

In the Women's Championship, the Russian team put in a dominating performance winning all the matches and clinching the fourth consecutive title with a round to spare. In the final round, the champion prevailed over Poland 2½-1½ to complete the perfect tournament. All the members of the Russian squad did exceptionally well, losing just a single individual game, with Polina Shuvalova (7/8) and Alina Kashlinskaya (6½/7) being the top scorers.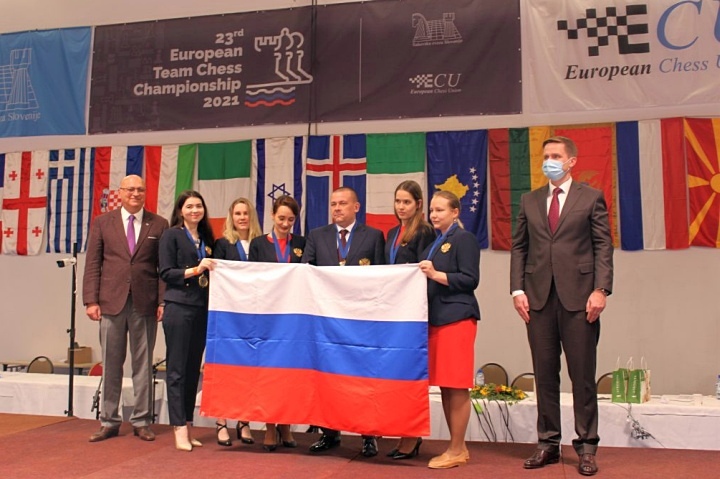 Georgia secured silver in the penultimate round after routing Greece 3½-½, but the bronze was up for grabs until the last moves of the final round – as many as seven teams had a fair chance for third place. In the end, Azerbaijani women took the third position on the podium thanks to better tiebreaks over Ukraine.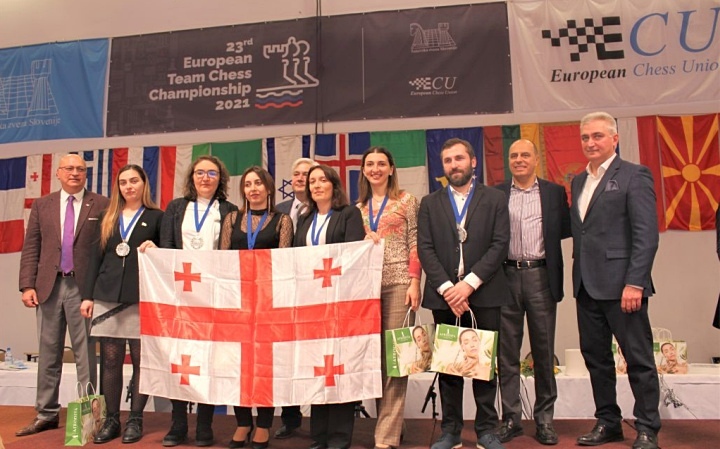 Final standings:
| | | |
| --- | --- | --- |
| 1 | Russia | 18 |
| 2 | Georgia | 15 |
| 3 | Azerbaijan | 12 |
| 4 | Ukraine | 12 |
| 5 | Germany | 11 |
| 6 | Serbia | 11 |
| 7 | Poland | 10 |
| 8 | Netherlands | 10 |
| 9 | Italy | 10 |
| 10 | France | 10 |

Photo: ECU Press
Official website: euroteamchess2021.eu/