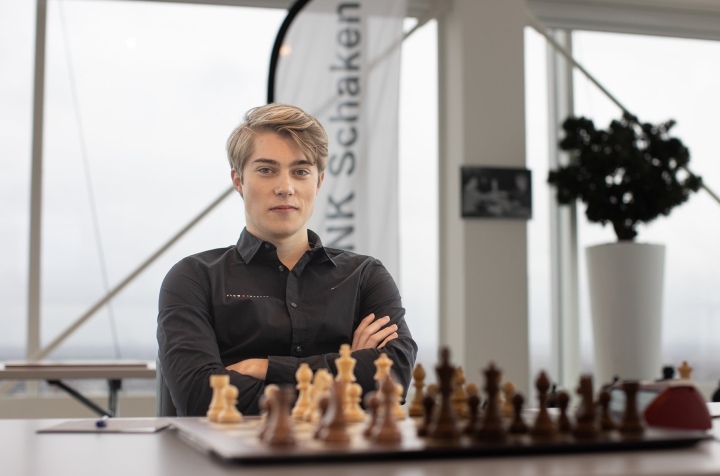 Max Warmerdam is a new Dutch chess champion. The 21-year-old grandmaster from Tegelen, municipality of Venlo, clinched his first national title with a round to spare. "I could not have imagined this a year ago. At that time, I was still an international master," said the happy champion.
The 2021 open Dutch Championship was a two-stage event. The preliminary knockout stage was held in Hoogeveen alongside the Women's Championship at the end of October. With several top Dutch GM missing, Roeland Pruijssers, Max Warmerdam, Robin Swinkels and Hing Ting Lai advanced to the final.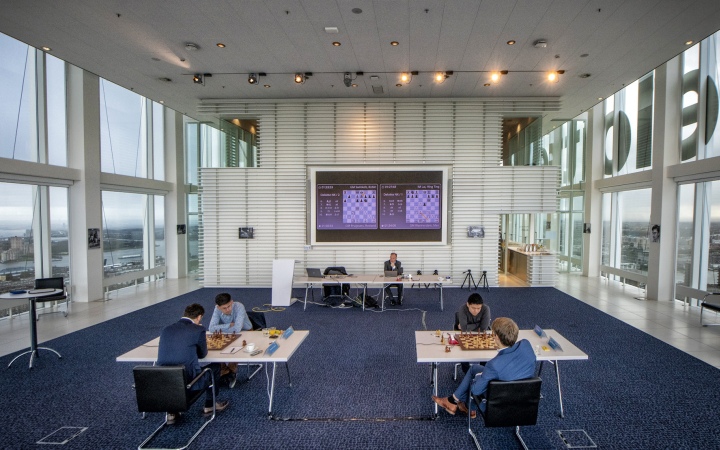 The four-player double round-robin tournament with classical time control took place from November 27 to December 3 2021, in Rotterdam.
Warmerdam grabbed the lead in the third round after beating his main competitor Hing Ting Lai in the direct encounter and never looked back. Even after securing the title, the champion kept the momentum going – in the final round, he beat Robin Swinkels in 24 moves to finish on 5/6. Warmerdam became the only player to suffer no defeats and finish on the plus side.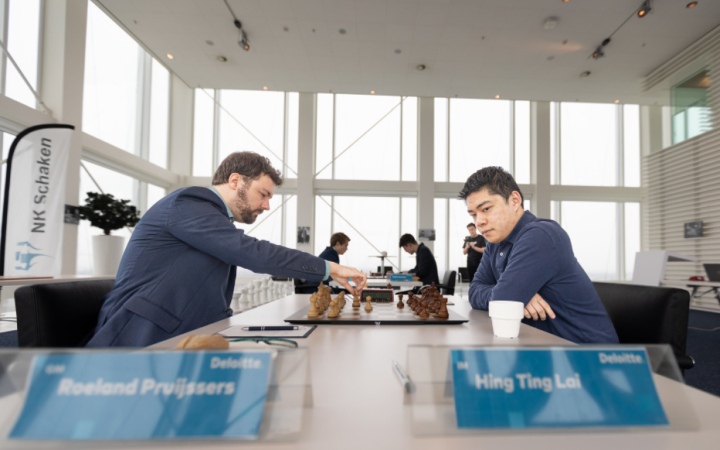 Silver was on the line in the final round game between Roeland Pruijssers and Hing Ting Lai. Facing a must-win situation, Roeland rose to the occasion and convincingly outplayed his opponent to come in second. Hing Ting Lai had to settle for third place.
Final standings:
| | | | |
| --- | --- | --- | --- |
| 1 | Warmerdam, Max | 2608 | 5 |
| 2 | Pruijssers, Roeland | 2570 | 3 |
| 3 | Lai, Hing Ting | 2450 | 2½ |
| 4 | Swinkels, Robin | 2523 | 1½ |

Photo: Harry Gielen and Frans Peters
Official website: schaken.nl/