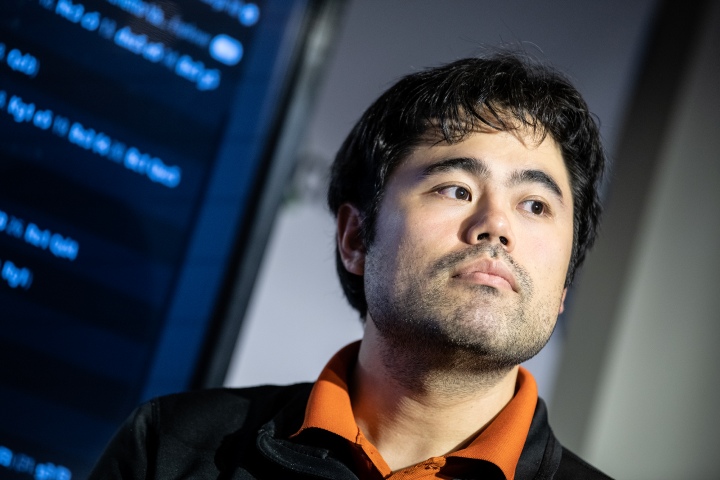 Hikaru Nakamura has been selected as the Presidential nominee to be one of the 24 participants in the FIDE Grand Prix, organized by World Chess. The series will take place in February — April of 2022 and will consist of three tournaments: two in Berlin and one in Belgrade.
Not having played any official rated game since December 2019, Hikaru failed to qualify for the current world championship cycle. "Travel restrictions affecting US player, and his activity as one of the most popular streamers in the world, prevented him from taking part in key events. Nevertheless, he remains very active in online tournaments, where he consistently shows he is in top shape and among the best in the world", explains the FIDE President, Arkady Dvorkovich. "Very strong and experienced, and popular among the fans, I believe he deserves a chance to fight. The chess community will be delighted to see him sitting at the chess board again".

Prior to the Grand Prix, Hikaru will also take part in the FIDE World Rapid and Blitz Chess Championship in Warsaw, breaking a two-year-long impasse without playing over the board competitions.
Having recently turned 34 years old, Hikaru is currently ranked #21 in the world, with a rating of 2736. That would make him the 10th top seed in the Grand Prix series 2022, behind Ding Liren, Levon Aronian, Anish Giri, Wesley So, Shakhriyar Mamedyarov, Alexander Grischuk, Richard Rapport, Maxime Vachier-Lagrave, and Lenier Dominguez.

The field of 24 participants with be completed once the organizer World Chess announces its nominee – which is expected to happen in the next hours.

Each participant will play in two out of three of the tournaments (Berlin, Belgrade and Berlin). Each event will consist of a group stage with 16 players, followed by a knock-out semifinal among the top-four players. Players receive Grand Prix points according to their finishing position in each tournament. The two players with the most Grand Prix points across the Series play to qualify for the Candidates Tournament 2022.
---
About the FIDE Grand Prix

FIDE Grand Prix organized by World Chess is a 3-event series that features 24 players, each of whom will compete in two out of three tournaments. Two winners of the Grand Prix Series will qualify for the Candidates Tournament. The series will take place in Berlin, Germany and Belgrade, Serbia. The prize fund for each event is EUR 150,000, which is a EUR 20,000 increase from 2019. The FIDE Grand Prix Series 2022 is supported by Algorand as the Official Blockchain Partner, Kaspersky as the Official Cybersecurity Partner, and FIDE Online Arena as the official gaming platform.