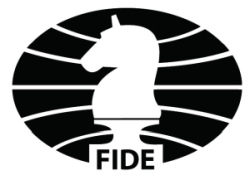 As per the decision made at the FIDE Council meeting on December 27, a playoff has been introduced for the Candidates Tournament and the Women's Candidates Tournament, to be played in the case of a tie for first place.
This decision has been taken after consultation with all the players who have already qualified for the competition. A majority of them favoured the option of a play-off over the tie-break system used in previous editions ("1. The results of the games between the players involved in the tie; 2. Number of wins; 3. Sonneborn-Berger").
The play-off will consist of rapid games. Details like the exact time control to be used and the total number of players to take part in the tie-break, will be decided in January after further consultation with players. Once the precise format has been defined, FIDE will publish an updated version of the regulations.
As it was announced yesterday, the Candidates Tournament 2022 will take place in Madrid, Spain, from June16 to July 7.