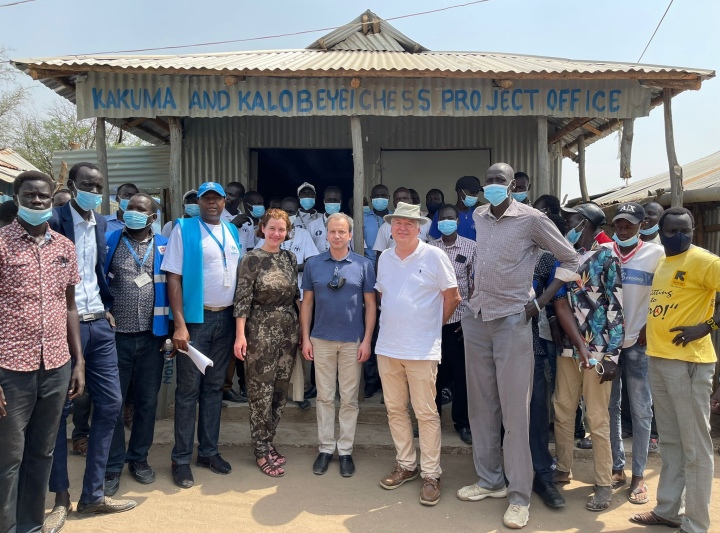 By Geir Nesheim, FIDE Social Commission
On February 23, FIDE President Arkady Dvorkovich and FIDE Managing Director Dana Reizniece-Ozola visited the Kakuma refugee camp in northwestern Kenya to get first-hand insight into the FIDE-led chess education project. Since August 2021, some 800 learners have been introduced to the game of chess. In a parallel project, three girls' boarding schools have been part of the "Girl Club" project, where some 100 girls have obtained chess training and interacted with experienced female chess profiles and heard their stories.
The FIDE Social Commission is currently running its first big-scale project in Kakuma refugee camp in Kenya together with UNHCR - the UN Refugee Agency, Lutheran World Federation (LWF) and Chess Kenya. The project aims to offer access to the game of chess to 1,600 schoolchildren in the Kakuma refugee camp, which is home to some 220,000 refugees and asylum-seekers.
Since the project launched in August 2021, 10 refugee chess teachers and facilitators have been trained to give chess classes in Kakuma. The FIDE Trainer Commission has designed a special education package for the facilitators and conducted several training seminars.
At the first stage, ten chess teachers (facilitators), who are actually refugees themselves, were trained to perform the actual chess lectures in the classrooms. The FIDE Trainer Commission designed a special education package for the facilitators and conducted several training seminars.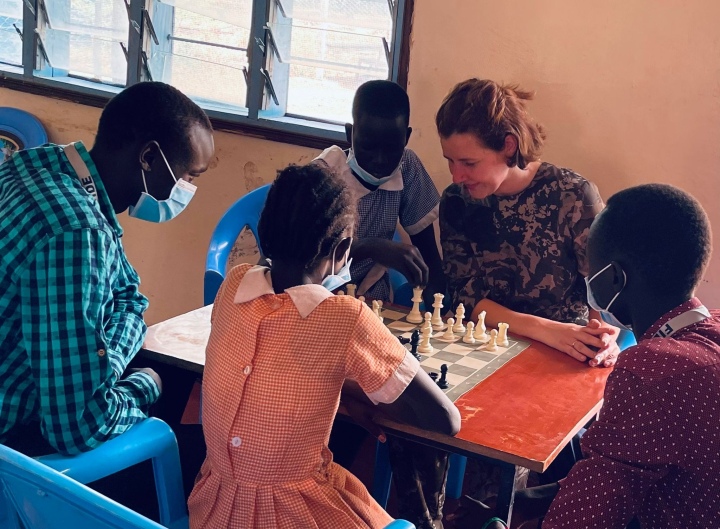 In the project's first phase, the facilitators engaged with 400 learners in 10 schools with the aim of bringing them from beginner level to a first command level of the game, which will allow them to participate in beginner tournaments. The first phase took place from September to December 2021 and concluded with a series of school chess tournaments.
The second phase was launched in January 2022, with additional 10 schools and 400 new learners starting their chess class. At the same time, the first 400 learners were offered sustained chess training from project volunteers from the refugee community in Kakuma.
In the "Girl Club" program, learners from three girls' boarding schools in Kakuma, around 100 girls received chess training, lectures and inspirational storytelling from female chess players. The project has been specially designed to empower and inspire refugee girls.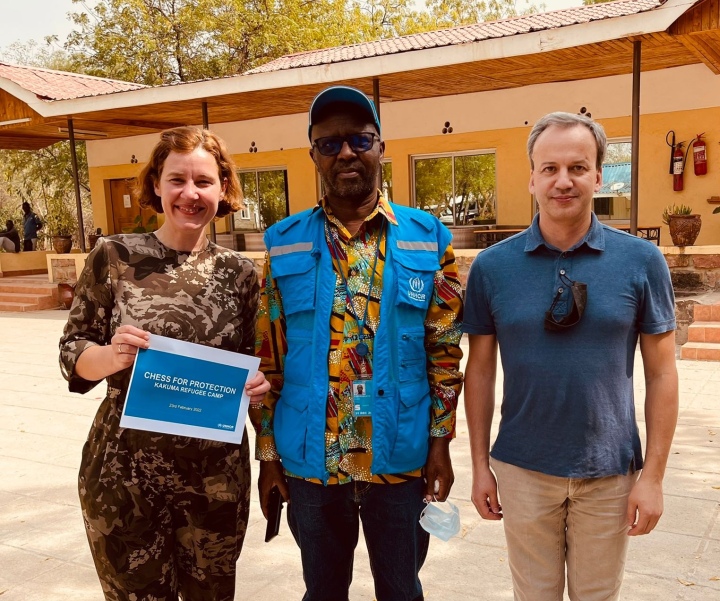 Head of sub-office Kakuma UNHCR Nicolas Kaburaburyo flanked by FIDE Managing Director Dana Reizniece-Ozola and FIDE president Arkady Dvorkovich
On February 23, FIDE President visited the Kakuma refugee camp and met with partner representatives Nicolas Kaburaburyo, the Head of UNHCR Sub-Office in Kakuma, and Benard Wanjala, the President of Chess Kenya.
During the visit to Kakuma, the delegation also met learners at the Angelina Jolie Girls Boarding School, where Dana Reizniece-Ozola gave them a chess training session and played with the chess trainees.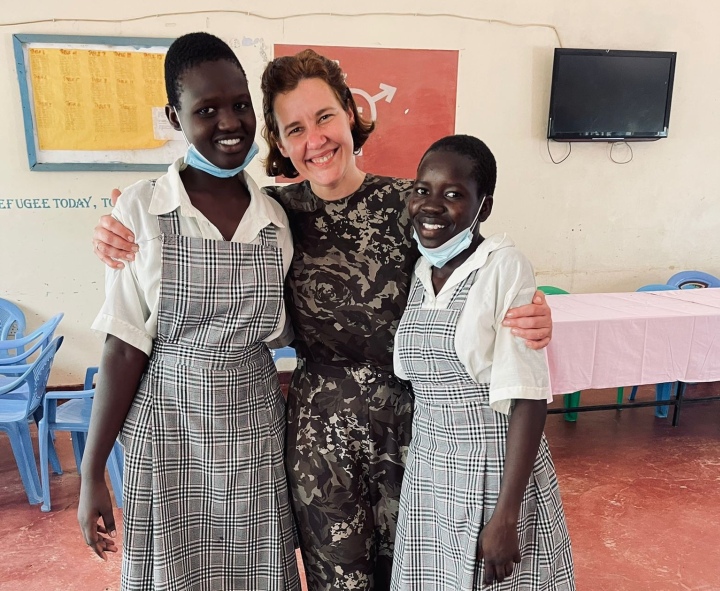 The FIDE President then visited the "FIDE Project Office" in Kakuma, where the project staff, including project leader-in-camp Kong'or Deng Maketh and the facilitators, have their daily planning activities.
"FIDE thanks UNHCR, LWC and Chess Kenya for their support in carrying out this very important social project. We all need goals to strive for in our life. And I hope that chess gives a meaningful scope to the lives of these displaced people. I hope to see the first refugee team being represented in the World Chess Olympiad 2022. Last year it was just an idea; today, it sounds like a plan," FIDE President Arkady Dvorkovich said.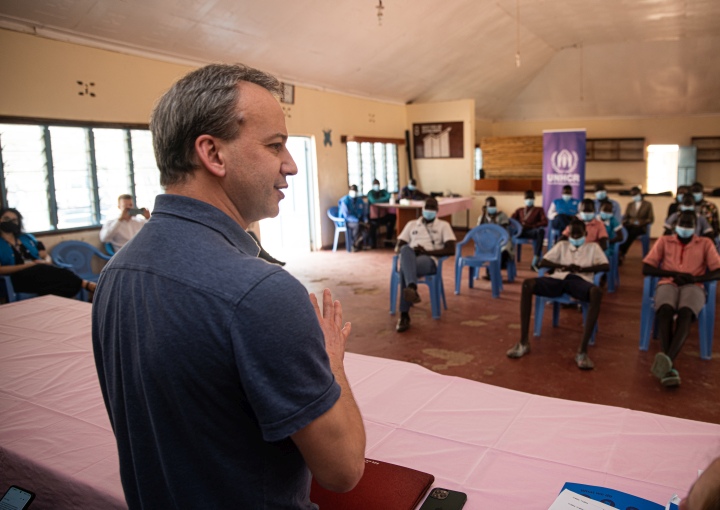 FIDE Managing Director Dana Reizniece-Ozola added: "We want to use chess for empowering those who are less fortunate. We launched this project in Kakuma and Kalobeyei with the hope that our beautiful game would give the refugee children and youth valuable life skills and also a very important sense of belonging to the chess family. A few hundred kids have already been trained, and many more are still to be engaged in chess. We are also looking forward to expanding the initiative to neighbouring countries while ensuring the long-term sustainability of the current initiatives launched."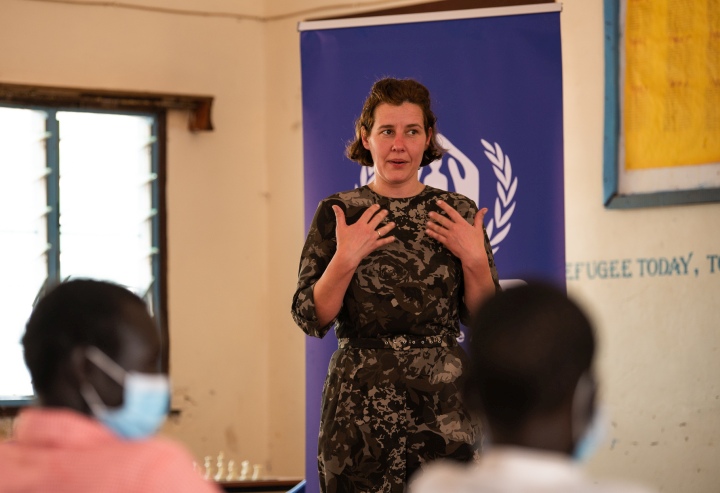 Head Teacher of Angelina Jolie Girls Boarding School (one of three girl schools in the project) Sabella Muthoni shared her feedback: "The program has really improved the learners' critical thinking. The girls enjoy the game as part of their curriculum activity and break classroom boredom."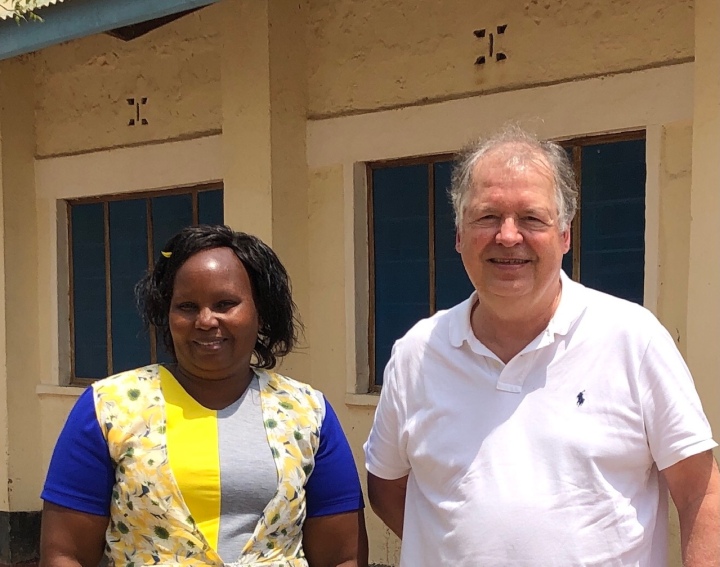 Head Teacher Angelina Jolie Headmaster Sabella Muthoni with FIDE Social Commission member Geir Nesheim, who is coordinating the Kakuma project on behalf of FIDE Social Commission
Nicolas Kaburaburyo, Head of UNHCR's Sub-Office in Kakuma: "The Chess for Refugees project has proven to have a real impact on a remarkable number of refugee children and youth in Kakuma refugee camp over a very short period. We are very pleased with the investments FIDE has already made in this innovative partnership and hope that the project will help to produce some long term positive solutions for refugees and their host communities in terms of providing meaningful activities and offer psychosocial support."
Benard Wanjala, president of Chess Kenya:" Chess Kenya has considerable working experience in Refugee camps. Chess Kenya launched the first tournament for refugees in 2014 on World Refugee Day. In 2019 we organized the South Sudan players' travelling to the Zonal tournament in Nairobi. With their help, it would potentially be possible to get the trained kids involved in regular Chess Kenya activities.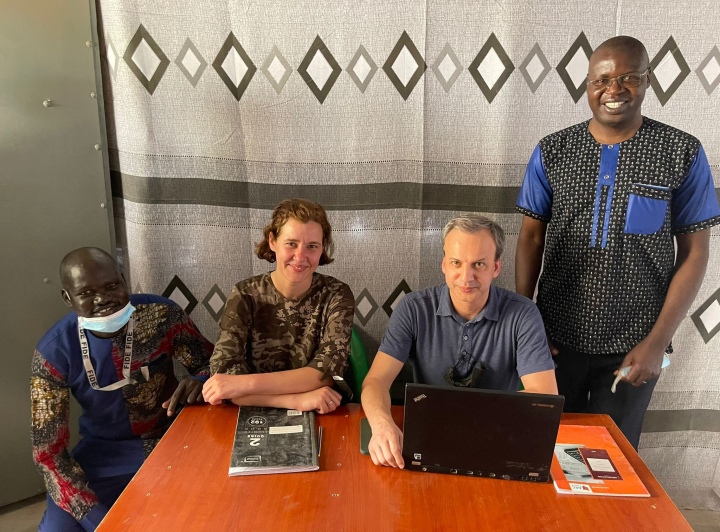 The Chess for Protection project aims to bring the game of chess to refugee children and offer them the benefit of playing the game, but also develop all the positive elements that chess could offer, such as cognitive skills, problem-solving, decision making, social training, and so many other elements, to better equip them for life ahead.
A special focus is on making it sustainable, ensuring that the learners' access to chess activity continues after the first project period. This will be provided through partnership and cooperation with the Kakuma Chess Club, which was founded in 2006, and have activities close to the Project office. The Kakuma Chess Club will be supported to continue with chess activities for the trainees, the Girl Club learners and new learners coming through in the years to come.
The FIDE Social Commission plans to launch similar initiatives in Kenya's neighbouring countries, aiming to replicate the Kakuma experience, and secure the transfer of knowledge from one project to the others. The Kakuma pilot project can serve as an inspiration for how FIDE should team up with partners, including national chess federations, NGOs, and UNHCR, with which such an innovative partnership has been established.