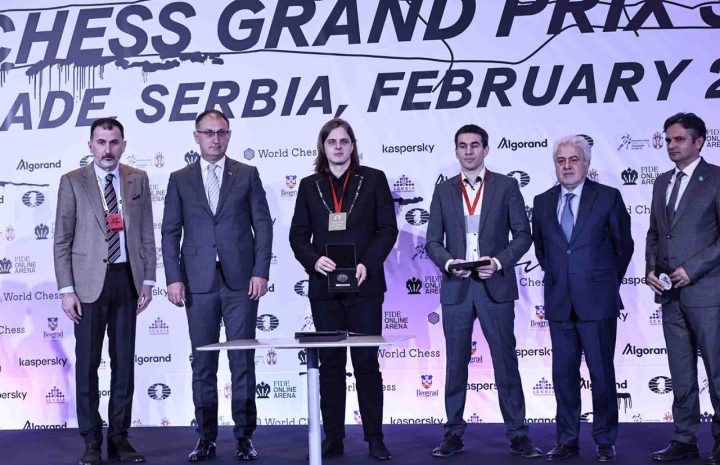 The second leg of the 2022 FIDE Grand Prix Series organized by World Chess was concluded in Belgrade's Crowne Plaza hotel, with the closing ceremony attended by local and international chess representatives, players, and distinguished guests from Serbia and abroad
Following the intonation of the Serbian national anthem, the guests were shown a short video recapping the events which took place in Belgrade over the past 14 days.
The president of the Serbian Chess Federation, Dragan Lazic, said that Serbia was honoured to play host to such an important and big global chess event.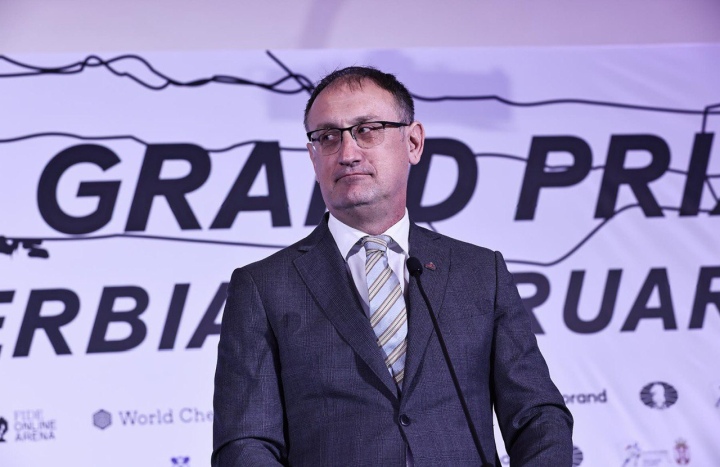 "We have not had a chess event like this in Serbia for over 25 years… We are pleased that all the participants and guests were happy with the conditions and that everything went smoothly. We would like to express our gratitude to FIDE and Mr Arkady Dvorkovich for their support… I wish grandmasters Rapport and Andreikin lots of success in further tournaments, and we in Serbia will be rooting for them", Lazic concluded.
In a pre-recorded statement, FIDE President Arkady Dvorkovich congratulated Serbia and its chess federation on organising the event and providing the players and guests with excellent conditions.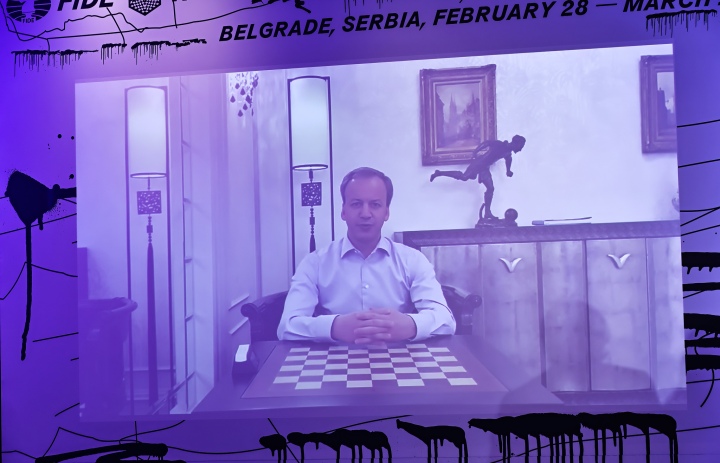 "Congratulations to the winners, Richard Rapport and Dmitry Andreikin. Stay healthy, and best regards to you and your families. See you in the next tournaments", Dvorkovich said.
FIDE Deputy – President Bachar Kouatly thanked the president of Serbia, the government and the Serbian chess federation for supporting the event. Speaking about Richard Rapport, Kouatly said that he is "representing the creativity in chess we all like when we look at his games".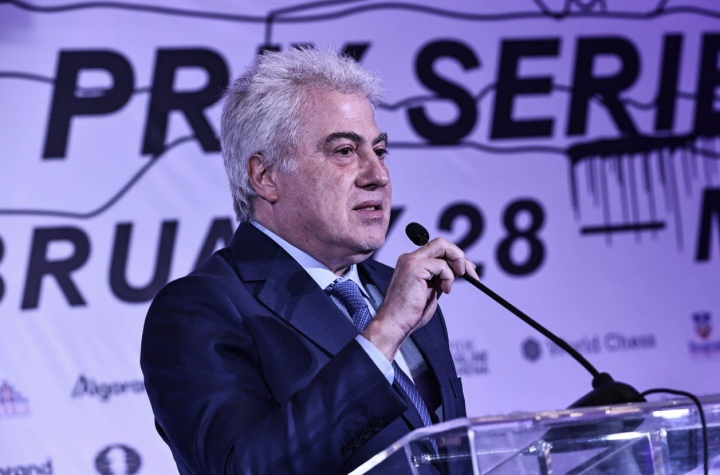 Both Richard Rapport and runner-up Dmitry Andreikin were awarded medals for their success. Andreikin thanked his family for the support and complimented the organisers for providing good playing conditions.
The final speech was by the winner of the second leg of the Grand Prix series, Richard Rapport, who praised Belgrade and Serbia for the help and support he received in the country.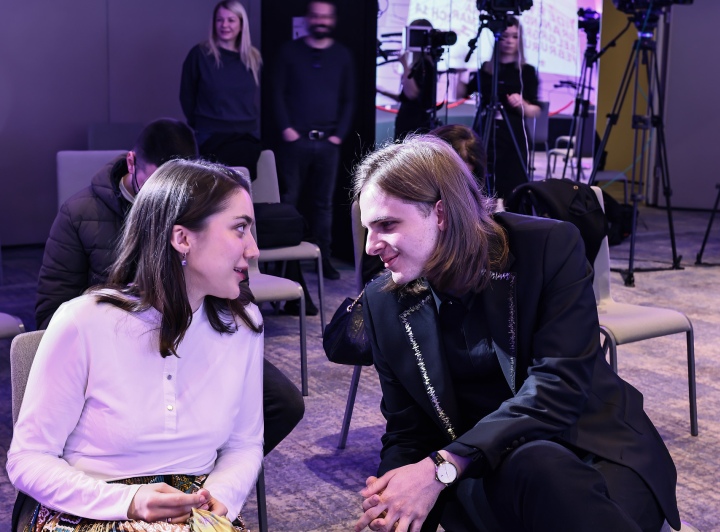 "I had a great time in Belgrade since I've started living here eight years ago. I'd like to thank the people of Belgrade who welcomed me many years ago and helped me develop and grow as a person. Of course, the crown jewel of these people is my wife, so I'd like to thank her. I really hope that chess will keep on growing in Serbia as it should. I know for a fact that the culture is craving for it. Let's hope there will be many big tournaments of such magnitude as the Grand Prix here in Serbia", said Rapport before adding that he hopes he qualifies for the Candidates.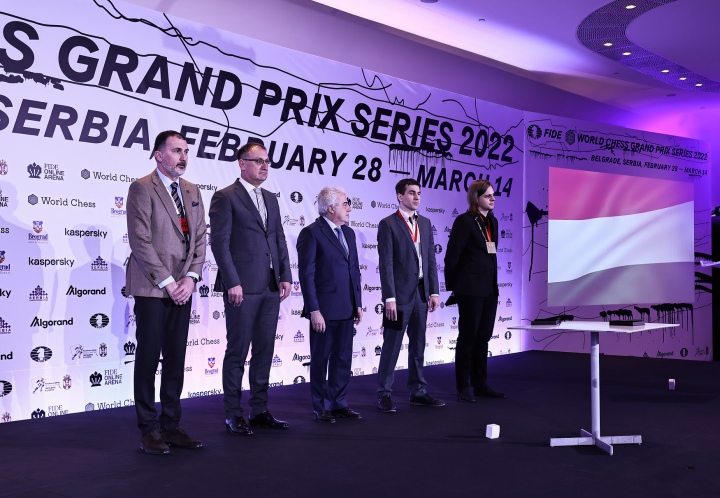 Following Rapport's speech, the national anthem of Hungary – the winner's nation – was played, and the ceremony was closed.
---
Leading partners supporting the FIDE Grand Prix Series 2022 include:
Kaspersky as the Official Cybersecurity Partner;
Algorand as the Official Blockchain Partner;
Prytek as the Technology Transfer Partner;
FIDE Online Arena as the official Partner

Text: Milan Dinic
Photo: Mark Livshitz