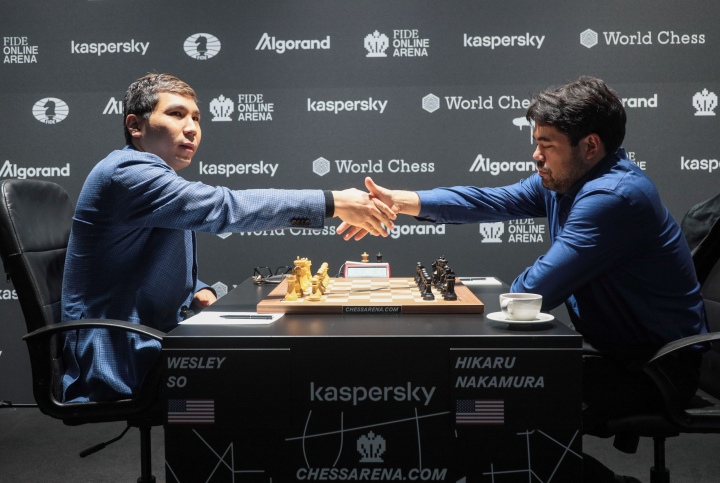 After a long theoretical debate, Wesley So and Hikaru Nakamura drew the first game in the final of the third leg of the FIDE Grand Prix Series organized by World Chess. Hikaru Nakamura will have white pieces in the second game of the mini-match.
The opponents arrived at the empty playing hall today for the final match. All other players were eliminated in the previous rounds, and both finalists felt a bit lonely playing in the venue despite the presence of many spectators who visited the tournament on Saturday.
The first game of the final saw a classical variation of the Nimzo-Indian Defence where both players had lots of experience with White and Black. The same long theoretical line had even happened in their previous games a few times before, and all of the encounters ended in a draw.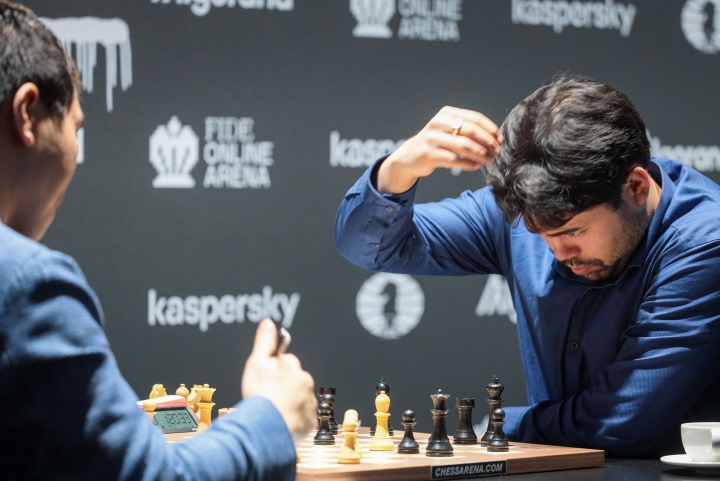 Despite having lots of knowledge of this opening, it was still important to remember some sharp lines, where every mistake can lead to a quick loss.
With a slightly different move order, the opponents reached the position from the game Xiong - So played in 2021, but this time around, Wesley had White pieces. Surprisingly, he could not recall the exact position from that game while analyzing it during the post-game interview. Hikaru opted for 23…Qh6, following the game Xiong - So and gave his opponent a chance to improve the variation by trying 27. Qe4, recommended by Stockfish.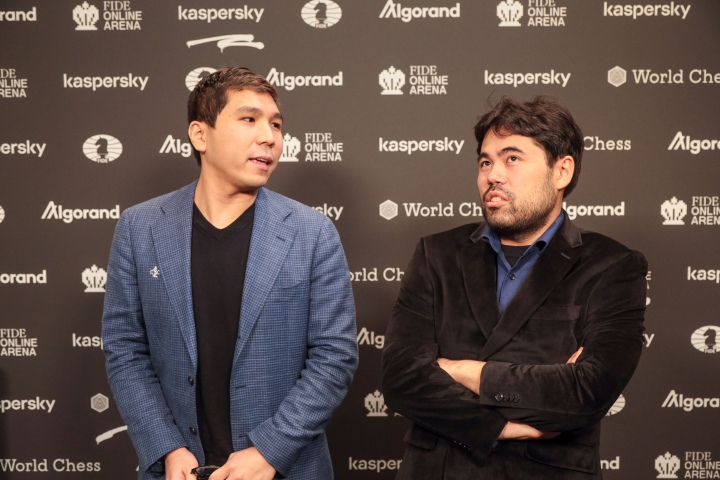 However, Hikaru was not worried about this line, feeling confident about his position. "Maybe he will press somehow after Qe4, but it is hard to believe," said Hikaru. After 27.Qb7 met by precise 27…Rc2, the game ended up in a draw just three moves later.
The FIDE Grand Prix Series is brought to you by World Chess.
Leading partners supporting the FIDE Grand Prix Series 2022 include:
Kaspersky as the Official Cybersecurity Partner;
Algorand as the Official Blockchain Partner;
Prytek as the Technology Transfer Partner;
FIDE Online Arena as the official Partner.
Photo: Official Photo FIDE Grand Prix Berlin Press kit and Niki Riga