We are happy to announce the FIDE Madrid Candidates Chess Conference that will take place on July 2. The event will consist of two parts: ChessKid.com educational seminars in the morning and the Conference on social chess initiatives in FIDE member countries in the afternoon.
---
ChessKid Education Seminar
July 2, 10:00 - 12:00 CEST
Venue: on-site in Palacio de Santoña, the venue of the FIDE Candidates Tournament
Language: Spanish only
Schedule
10:00 - 11:00 CEST
!El ajedrez enseña a pensar!
Leontxo GARCÍA - Spanish lecturer, presenter, commentator and journalist
11:00 - 12:00 CEST
7 tips para padres de jóvenes ajedrecistas
Maria RODRIGO - WFM and a sports psychologist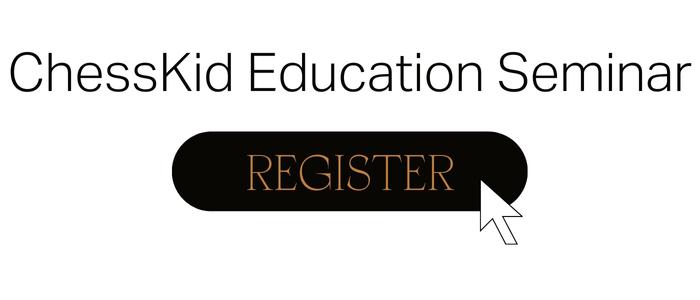 ---
FIDE Conference on the Social Chess Initiatives in FIDE Member Countries
July 2, 14:00 - 17:00 CEST

Venue: hybrid event (partly online, partly on-site)
Language: English
We will exchange experiences and showcase how national chess federations and chess enthusiasts worldwide help people, build community and make changes for the better with the help of chess. Representatives from all continents will participate.
One of the program's highlights is the round table for one of FIDE's most important social projects, the INFINITE Chess, which aims to enhance knowledge and awareness about chess for children with ASD.
"It's heartwarming that FIDE carries out different social projects and supports numerous social initiatives worldwide. Since early 2022, FIDE has implemented INFINITE Chess (chess for children with autism spectrum disorder) in 6 countries: Spain, France, Turkey, Norway, Gibraltar, and South Africa. In 2022-2023, we plan further expansion to European and Asian countries and continuous research work. I am so proud of this project and its perspectives and appreciate the efforts and support of the chess community. I look forward to discussing the results and outlook and building new plans for the project's realisation," told FIDE Vice President and INFINITE Chess leader Anastasia Sorokina.
Schedule
14:00 - 16:00 CEST
FIDE Conference of the Social Chess Initiatives in FIDE member countries
Dana REIZNIECE-OZOLA - FIDE Managing Director
Anastasia SOROKINA - FIDE Vice-President, leader of the FIDE INFINITE Chess Project
Geir NESHEIM (Norway) - Chairperson of the FIDE Social Commission
The global strategy of the FFE on health, social and disability
Franck DROIN (France) - President of the Health Social Disability Commission of the FFE
Local Social Chess Initiatives in South Africa
Erick TAKAWIRA (South Africa) - Director of the KZN Chess Academy
Performing Social Responsibility through Chess
Sonja JOHNSON (Trinidad & Tobago) - Chairperson of the FIDE Planning and Development Commission, President of the Trinidad & Tobago Chess Association, Executive Board Member Trinidad and Tobago Olympic Committee
Interaction of the National Chess Federation with the National Olympic Committee: the experience of Albania
Majlinda PILINCI (Albania) - Secretary-General of the Albania Chess Federation, member of the FIDE PDC Commission
Corporate social responsibility and its practical application
Irina SEMJONOVA (Latvia) - Project manager of international projects and social initiatives
Chess for Girls in refugee camps
Anastasia KARLOVICH (Greece) - WGM, photographer, commentator and journalist
Corporate social responsibility in chess: the Indian Oil corporation experience
Abhijit KUNTE (India) - 4th Grandmaster of India, Coordinator of the Chess Social Projects in the Indian Oil Corporation
Chess, a public-private partnership to improve educational outcomes and opportunities in underserved communities in Guanacaste, Costa Rica
Alexandra WELDON (Costa Rica) - Head of Philanthropy, MOHARI group
Elsa Bonilla Conejo (Costa Rica) - Director, Asociación Creciendo Juntos
The difference chess makes in refugee camps
Alvaro van den BRULE (Spain) - President of Ajedrez sin Fronteras/Chess Without Borders
María Jesús VEGA (Spain) - Spokesperson Responsible for Communications UNHCR Spain
Project of chess teaching for blind and visually impaired
Dominic CROSS (Portugal) - President of the Portuguese Chess Federation
Teaching chess to kids with autism: what is autism, trauma, sensory needs
Evguenia CHAROMOVA (New Zealand) - Bachelor of Science, postgraduate diploma in environmental management, Masters in speech therapy, Former New Zealand women's chess champion, Speech-Language Therapist
16:00 - 17:00 CEST
INFINITE Chess Project round table
Dr Jose Francisco SUAREZ ROA (Spain)
Kanthi Devi SARJOO (South Africa)
Sharon WHATLEY (Gibraltar)
Melodi DINCEL (Turkey)
Handenur ŞAHIN (Turkey)
Ala MISHCHANKA (Canada)
Tamara KORENMAN (USA)
Moshe Slav (Israel)