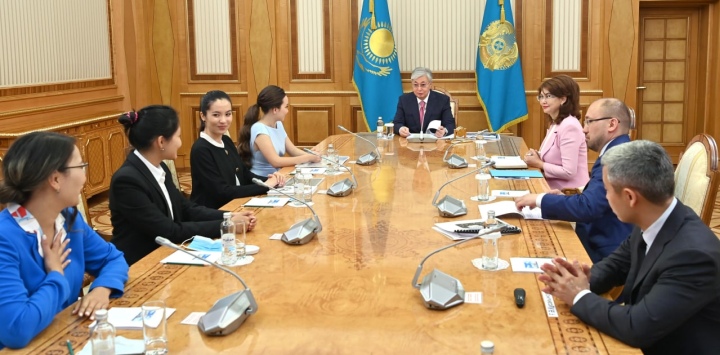 President of Kazakhstan Kassym-Jomart Tokayev held a meeting with members of the women's national team and the representatives of the Kazakhstan Chess Federation.
Women's World Blitz Champion Bibisara Assaubayeva, GM Zhansaya Abdumalik, WGMs Dinara Saduakasova and Guliskhan Nakhbayeva, WIM Meruert Kamalidenova, as well as President of the Kazakhstan Chess Federation Galim Khusainov and Vice President of the Federation Darmen Sadvakasov, were invited to Akorda to meet with the Head of the State.
Welcoming the chess players, Kassym-Jomart Tokayev noted that he had a special attitude to chess. He expressed hope that the women's national team would successfully perform at the upcoming 44th Chess Olympiad in India. The President also wished success to Bibisara Assaubayeva, who successfully graduated from school and congratulated Guliskhan Nakhbayeva on her birthday.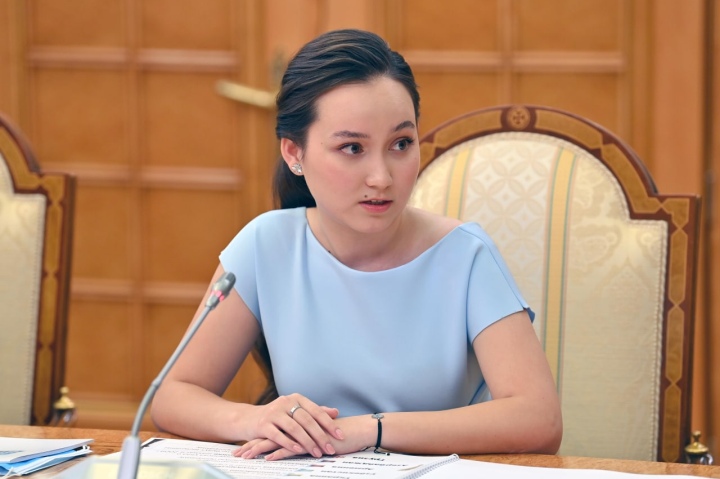 During the meeting, which turned into a warm conversation and frank exchange of views, the leaders of the national team Bibisara Assaubayeva, Dinara Saduakasova, Zhansaya Abdumalik, as well as the leadership of the chess federation, voiced their position on various aspects. They also formulated several proposals concerning the development of chess sport in the country, including the provision of systematic support from the state, the creation of necessary infrastructure and the popularization of chess.
The President supported the proposals to include chess as an optional subject in the school curriculum and construct a boarding school in Almaty with an in-depth study of chess and IT technologies designed for 1,500 students. In addition, the Head of State focused on the importance of supporting chess as a sport by entrepreneurs.
Kassym-Jomart Tokayev stressed that he would keep a close eye on chess development and support for the game in the country and wished the young athletes new victories on the world stage.