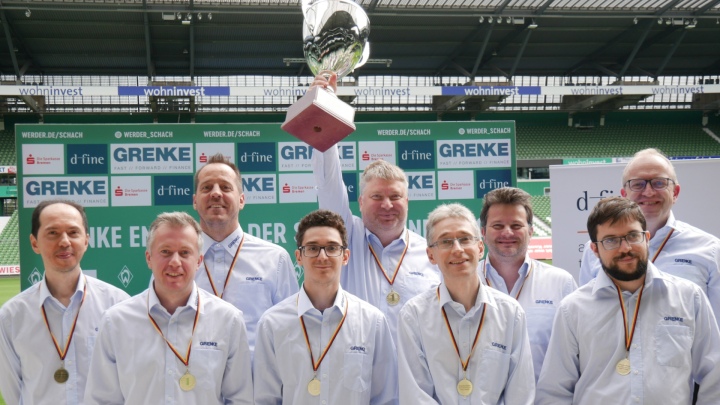 OSG Baden-Baden became the champions of Bundesliga 2022 for the 15th time in the last 16 seasons, winning all fifteen matches. Still, as in the previous season, it was an extremely close race for the title. Suffice it to say that the runner-up, SC Viernheim, scored more game points than the champions.
The chess Bundesliga is one of the world's top chess leagues, with 16 teams competing for the German Championship in a single round-robin format. The competition features some of the world's best GMs, with each team fielding eight players in any match from a roster of 18. A match win earns two match points, and a draw is worth one.
It all boiled down to a direct duel played on Saturday, July 9, in which the co-leaders Baden Baden and SC Viernheim clashed. For the most part, Baden-Baden did not seem to win on any board, while Viernheim's Dennis Wagner got a decisive advantage against Arkadij Naiditsch on the eighth board.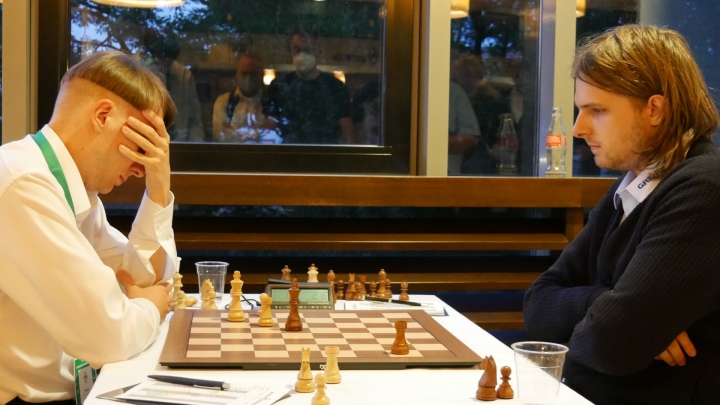 Things turned upside down in the end as Wagner allowed a perpetual in a time scramble, while Francisco Vallejo and Richard Rapport outplayed Yuriy Kryvoruchko and David Anton in drawish endings to secure the 5-3 victory for Baden Baden.
A vague hope that Solingen could pull off a magic act and defeat Baden-Baden on Sunday, July 10, was gone very soon. The squad lead Fabiano Caruana won 5.5:2.5 and completed the event with a perfect team-point score.
Despite losing the last match to the champions, SG Solingen comfortably took third place.
Final standings:
| | | | |
| --- | --- | --- | --- |
| 1 | OSG Baden-Baden | 30 | 80 |
| 2 | SC Viernheim | 27 | 84 |
| 3 | SG Solingen | 23 | 76 |
| 4 | Schachfreunde Deizisau | 19 | 74 |
| 5 | SK Doppelbauer Turm Kiel | 17 | 65½ |
| 6 | SV Werder Bremen | 17 | 63 |
| 7 | SF Berlin | 17 | 59 |
| 8 | SV Mülheim Nord | 16 | 59 |
| 9 | Münchener Schachclub 1836 | 15 | 63 |
| 10 | FC Bayern München | 15 | 62 |
| 11 | Hamburger SK | 14 | 58½ |
| 12 | USV TU Dresden | 9 | 57½ |
| 13 | Düsseldorfer SK | 9 | 44½ |
| 14 | BCA Augsburg | 8 | 47 |
| 15 | SK König Tegel | 3 | 32 |
| 16 | Aachener SV | 1 | 31 |

Photo: Paul Meyer-Dunker/German Chess Federation
Official website: www.schachbundesliga.de