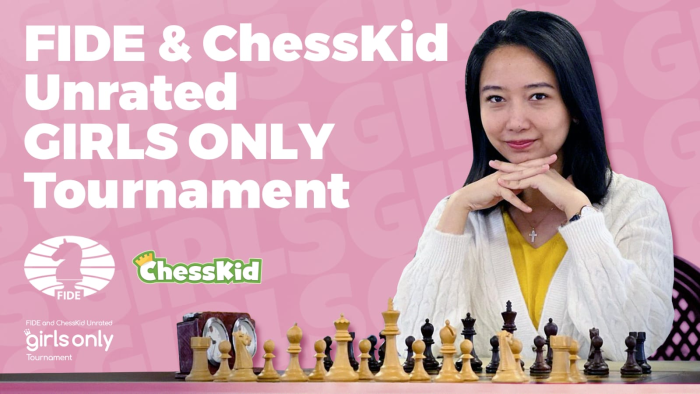 FIDE & ChessKid Unrated Girls Only tournament took place on July 10. The event was part of the now annual Queens Festival, a series of chess tournaments for women and girls organized by the FIDE Commission for Women's Chess in cooperation with the FIDE Events Commission.
This event included two editions — an Eastern and a Western — in two age categories, Under 9 and Under 16 years old.
We congratulate the winners who managed to come on top of the large field!
Eastern Edition
U9
Siying Xiao, China
Sahasra Aragonda, Switzerland
Hiya Patil, India
U16
Shuang Wu, China
Chembrolu Divyabhavani, India
Jennet Yalkanova, Turkmenistan
Western Edition
U9
Daisy Yuen, USA
Celine Chen, USA
Diana Romanko, Czech
U16
Lakshmi Morgan, USA
Jwalanthi Ram, USA
Jasmine Kao, USA
In addition to bragging rights, electronic diplomas and trophies being sent to them, the winners are entitled to a free year of ChessKid Gold membership.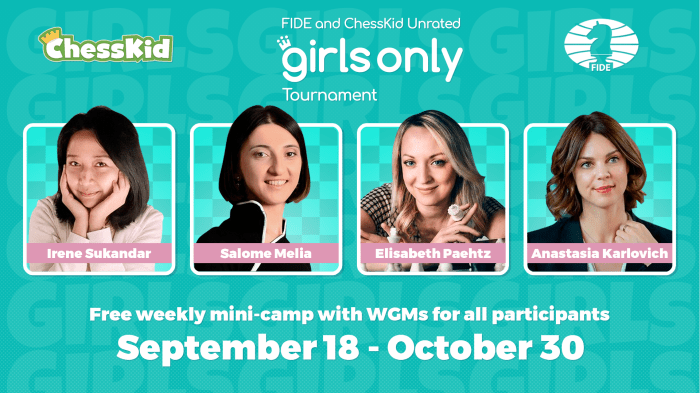 All participants of the inaugural Girs Only event received a 3-month ChessKid Gold membership and the right to participate in a weekly two-month mini camp with women grandmasters from September - October. Each mini-camp will last 1.5 hours. The Under 9 section will be hosted by WGMs Irene Sukandar and Anastasiya Karlovich, and the Ages 10-16 section will be hosted by WGMs Elisabeth Paehtz and Salome Melia.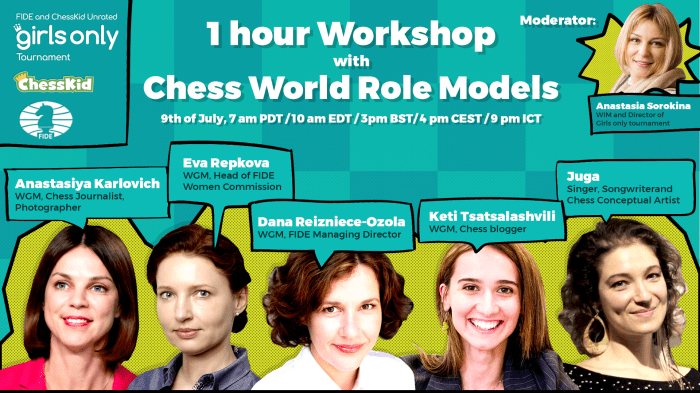 A day before the tournament, on July 9, a workshop with chess role models took place. Moderated by WIM Anastasia Sorokina, the workshop included prominent figures in the chess world, women grandmasters Dana Reizniece-Ozola, Eva Repkova, Anastasiya Karlovich, Keti Tsatsalashvili, and singer Juga as speakers.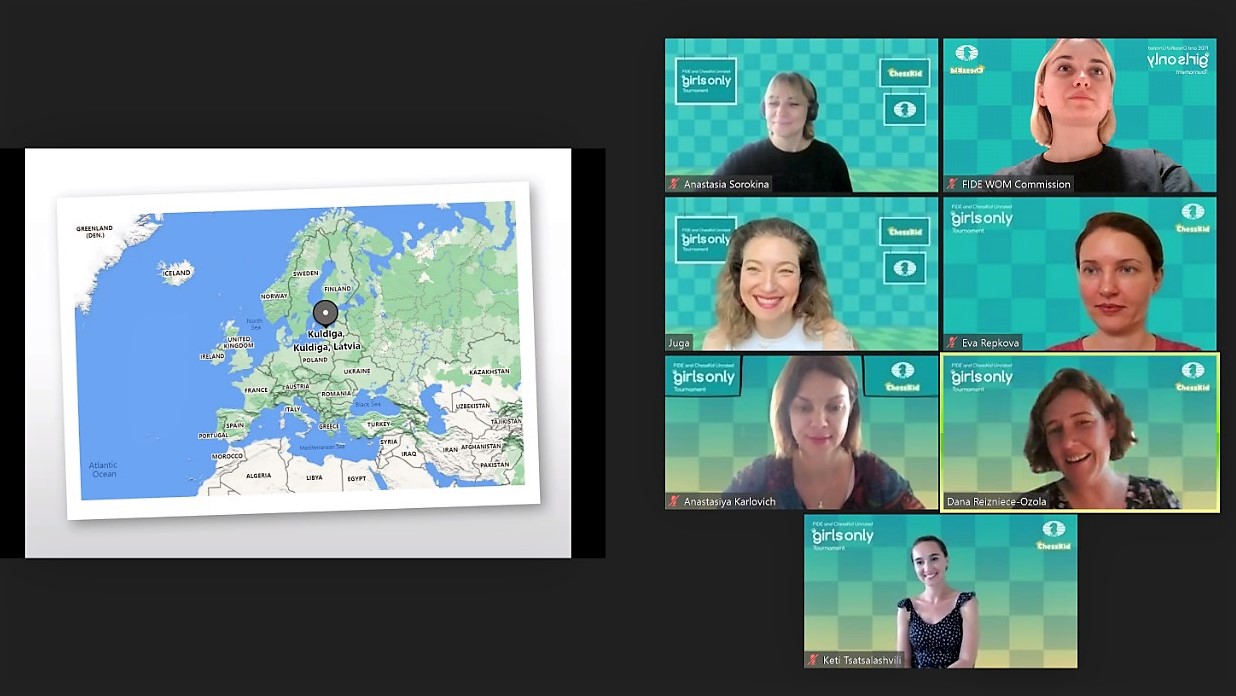 The Chairman of the Women's Commission, Eva Repkova, said: "We are happy to see so many joined the workshop and the tournament for unrated girls as part of the Queens' Festival this year. Thank you, dear girls. Please, continue playing, get better and have fun! Because you are our future!"
Tournament Director, FIDE Vice-President Anastasia Sorokina noted the importance of this tournament, which encourages girls' participation worldwide and does not focus only on professional athletes. She also pointed out that girls from the Chess for Protection project, Girls Club in Kakuma, participated in the tournament. It is an important indicator of the interaction between the FIDE commissions.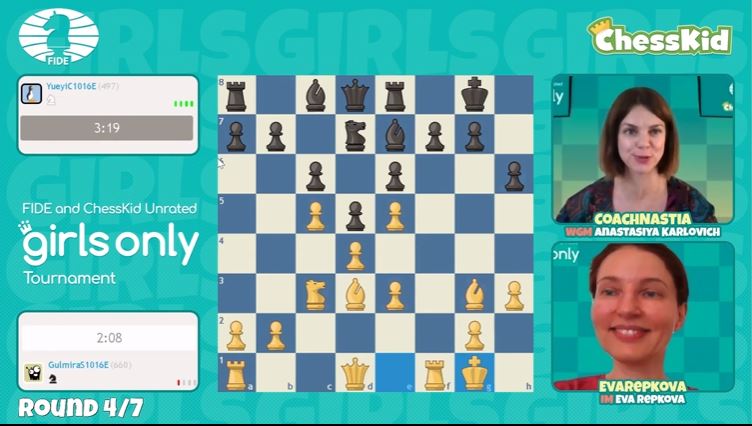 You can replay the live broadcasts from the event here: Eastern Edition and Western Edition.
We hope the Unrated Girls Only Tournament will become traditional and celebrate many more editions.