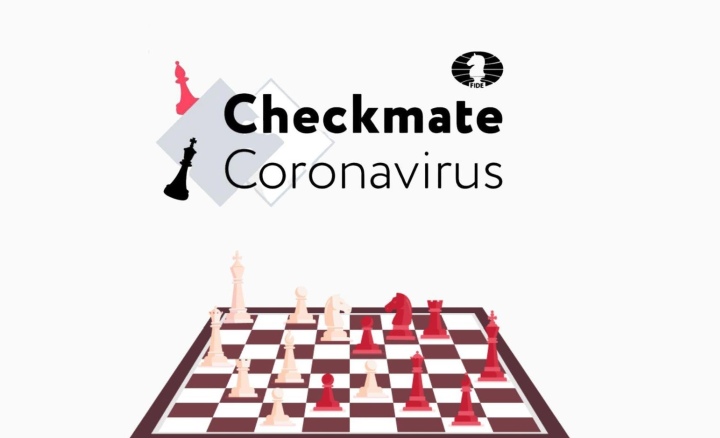 "The legend Nepo rolled a number, and I didn't believe it was my ticket. I screamed crazily from joy and called my mother, telling her I won the trip!"
The winners of the major prize of FIDE's Checkmate Coronavirus project are packing their luggage to Chennai. Soon they will visit the Chess Olympiad, a free trip they won from the 2020 pandemic online project – a dream come true.
Chess was affected by the pandemic like any other sport, with tournaments postponed or cancelled and clubs temporarily closed. Yet the nature of chess helped players, fans, and enthusiasts of the game to stay active and involved during this crisis, whereas online chess got an unprecedented boost.
Checkmate Coronavirus, an online chess marathon launched by FIDE in May 2020, has gathered more than 120,000 participants from at least 140 countries. The weekly project prize draw winners received 1500 prizes, including souvenirs, free master classes, and mini-matches with top grandmasters. But the luckiest ones were the winners of the major prize, also awarded by a draw, so every Checkmate Coronavirus participant had a chance. Six-night trip to Chennai with paid air tickets, full board, and a chance to meet the greatest chess players of our times went to chess amateurs representing Algeria, Azerbaijan, Bangladesh, Brazil, Colombia, Egypt, Greece, Mauritius, Mexico, Morocco, Myanmar, Pakistan, Serbia, South Africa, Spain, Sudan, Sweden and Thailand. We continue to share their stories.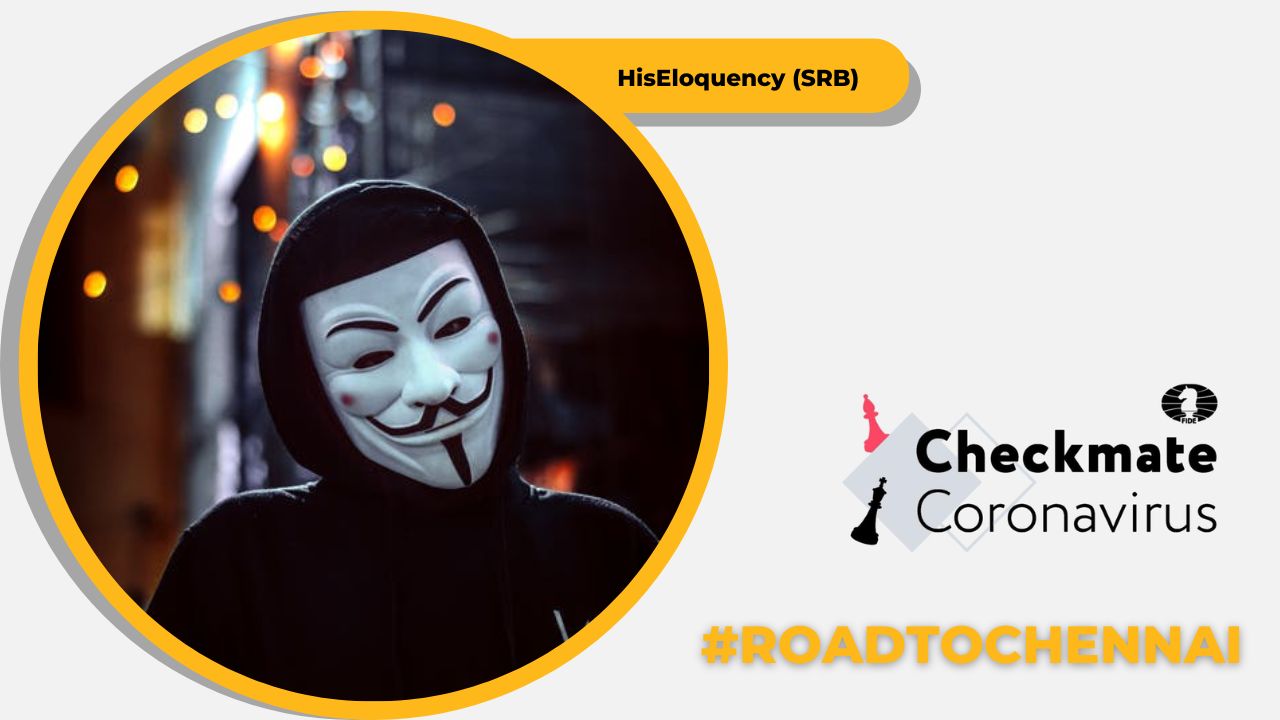 Project participant with the playing handle HisEloquency is 25 years old, and he lives in Belgrade. "I've been playing chess for as long as I can remember, using made-up rules my cousins came up with. I was properly introduced to the game at around five when my father taught me all the rules, even special ones like en passant, which caused my friends a lot of confusion for many years," he says.
HisEloquency mostly plays online. It used to be difficult for him to find ardent players in his area, so he only played sporadically before discovering lichess.org in 2015/16. They played over a hundred tournaments at the Checkmate Coronavirus project before winning the grand prize. "I saw my username mentioned in the YouTube video after the stream ended. I wanted to congratulate the winners of the major prizes, as many had congratulated me when I had won the mini-match in the first prize draw. I didn't even consider I would get drawn for a major prize again, so I was very surprised, to say the least. I double, triple and quadruple-checked everything before I started phoning friends and family. It all felt unreal".
HisEloquency is very excited about the Chess Olympiad, as they've never attended a chess event remotely close to the scale, and looking forward to meeting great players and fellow chess enthusiasts from around the world.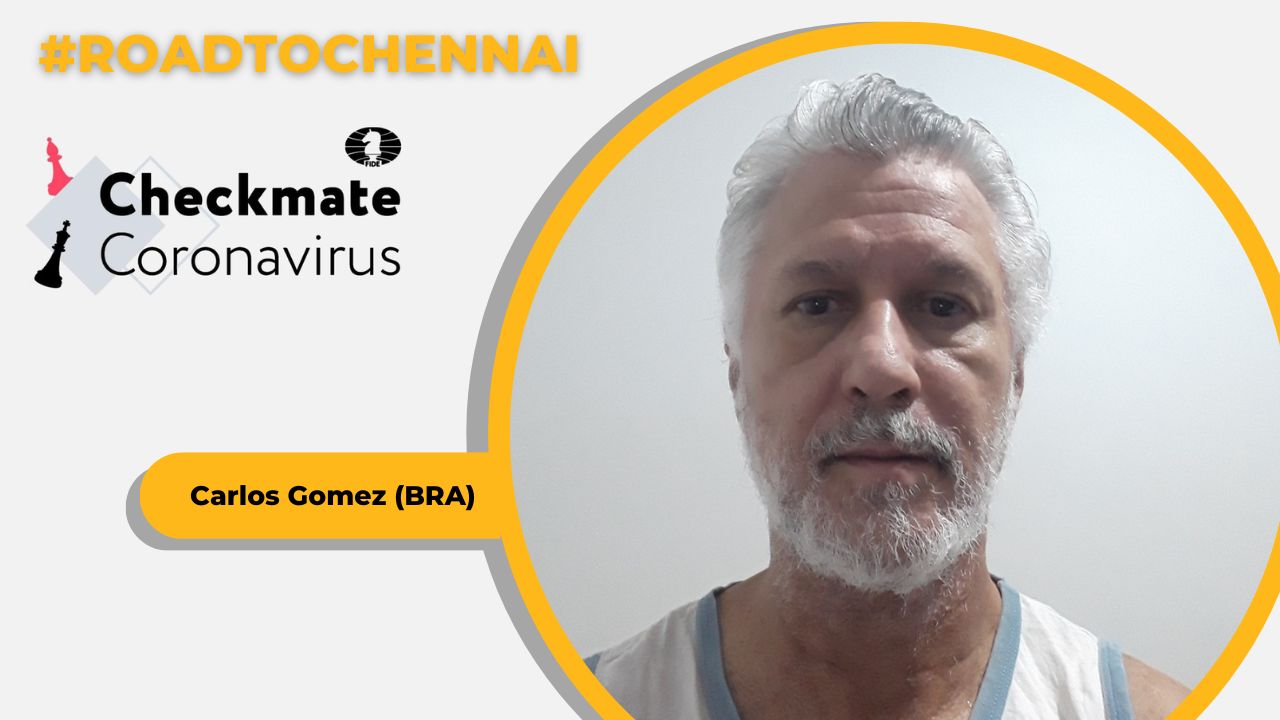 Carlos Gomes is 63 years old and the oldest member of the delegation. Carlos lives in Taguatinga, Brazil, and has been playing chess for 50 years. Carlos is probably the luckiest person on the project because despite playing online chess regularly, he had only played one Checkmate Coronavirus tournament before winning a prize! He did not even watch the prize draw and learned that he had won the main prize from his friend. Carlos has never been to India. However, this won't be his first chess tournament abroad, as he travelled to Argentina in 1993 for the Latin American Children's Chess Cup, where his student became the champion. Now Carlos is packing for Chennai to meet the chess elite and enjoy the city.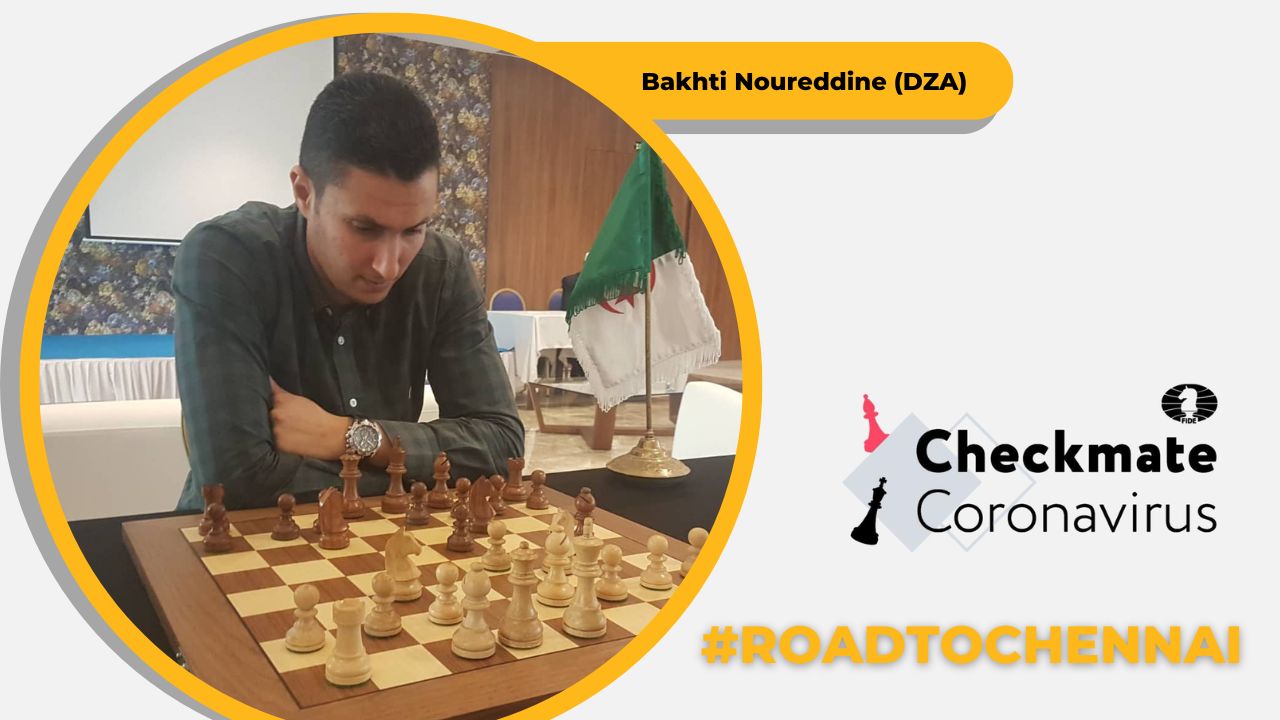 Bakhti Noureddine is 33; he has 20 years of experience in chess. He participated in more than a hundred Checkmate Coronavirus tournaments and won not only an invitation to the Chess Olympiad but also a souvenir. "At the time of the draw of six invitations to the Chess Olympiad, I was at work, so my friend called me and said that I was on the list of winners. I was super happy," confesses the winner.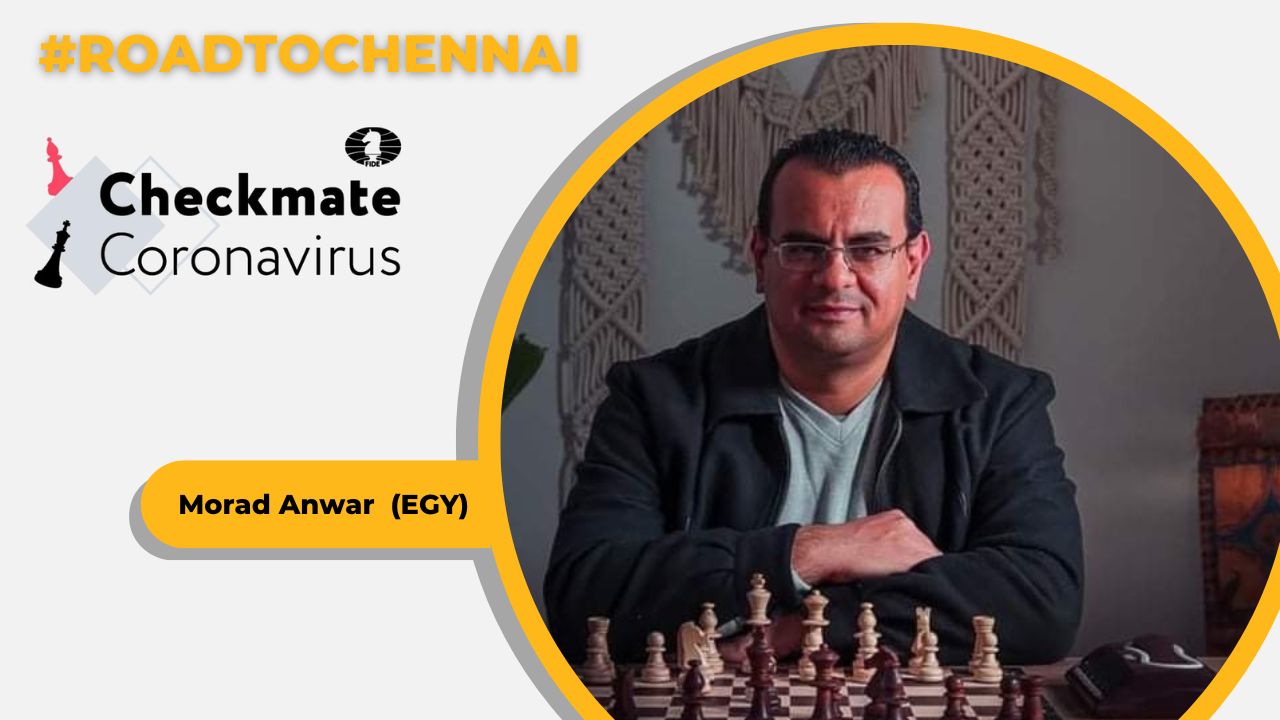 "I was following the final broadcast of the last big raffle, and the legend Nepo rolled a number, and I didn't believe it was my ticket which won. I screamed crazily with joy and called my mother, telling her I had won the trip! Was the best news ever," - says another winner, Morad Anwar from Egypt. "I was playing day and night wishing to collect as many tickets as possible, and I almost didn't sleep to get more chances for tickets as it was my dream to watch the Olympiad live," he adds. "I want to explore the city and do some shopping. Visiting the beach and following the olympiad is my very first priority. I want to thank FIDE for this great opportunity and brilliant initiative called "Checkmate Coronavirus", which was fun and exciting from first to last moment!"