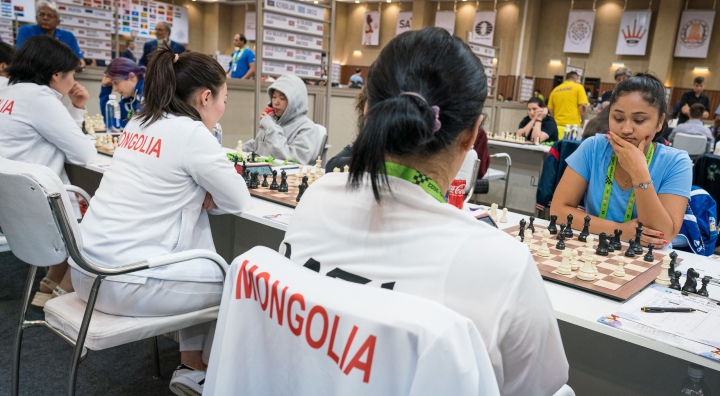 Twenty-eighth seed Mongolian women's team caused the biggest upset in the Women's Chess Olympiad, blanking seventh seed United States 3-1 in the third round of the Women's Chess Olympiad here at the four points Sheraton.
A determined effort on the top two boards helped the Mongolian eves keep the balance, and on the last two boards, they proved superior to cruise to what would be remembered as a remarkable victory. This early loss for the United States might prove crucial.
With eight rounds still to come in the 11-round team event, as many as 19 teams remained unscathed and now share the lead on 6 points apiece from three matches. With each match won by a minimal score of 2.5 points counted as two points, sometimes the relevance of the individual games between players gets under wrap.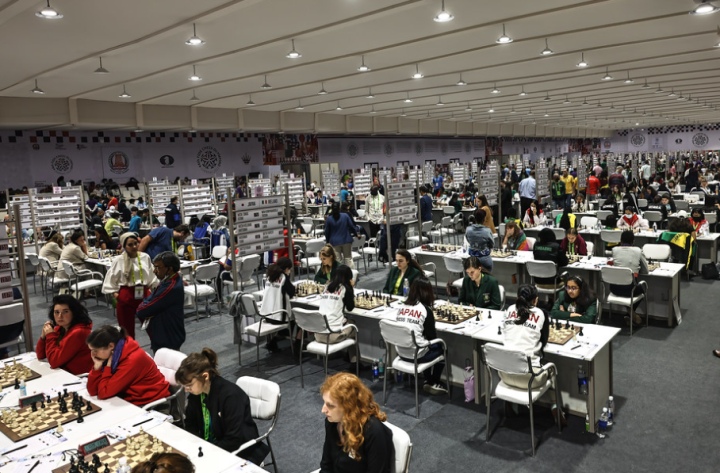 The three Indian teams in the fray, including the top seed India A got into the winner's bracket for the third day running, but most of the closest rivals also cruised home with victories. Second seed Ukraine scored an impressive 4-0 victory over Slovakia, wherein top board player Mariya Muzychuk shrugged off her second-round loss and prevailed over Zuzana Borosova.
Third seed Georgia had to work hard for a full match point, but Nino Batsiashvili came to the team's rescue scoring an important win over Joanna Worek to secure a 2.5-1.5 victory as all other games ended in draws.
Showing the resolve they are known for, the Polish team had a field day against Vietnam and romped home with a 3-1 win, while Italian eves could only eke out one point out of four against fifth seed France winning by the same score.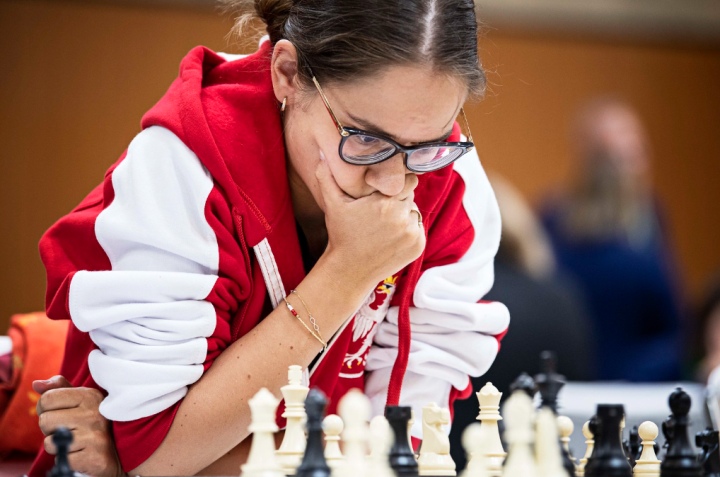 With each round worth two points and most of the top seeds still in there with a clean score, the battles are only going to get tougher in the coming days.
Standings after Round 3 can be found at https://chessolympiad.fide.com/women-standings.
For a complete list of results, please visit the official website at https://chessolympiad.fide.com/women-results.
Text: Vishal
Photo: Photo: Lennart Ootes, Mark Livshitz and Stev Bonhage
---