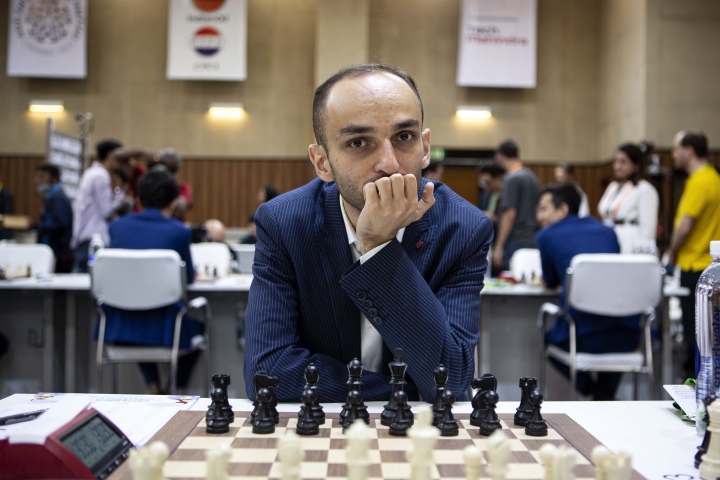 India's 16-year-old prodigy Gukesh wins his sixth game in a row
Three-time Olympic champions Armenia scored a huge win this afternoon in the 4 Points Sheraton Convention Centre, defeating India B by 2.5-1.5 in a very exciting match. Despite losing on board one - Sargissian was steamrolled by Gukesh - the Armenians were stronger on the lower boards, and GMs Samvel Ter-Sahakyan and Robert Hovhannisyan (pictured below) won their games.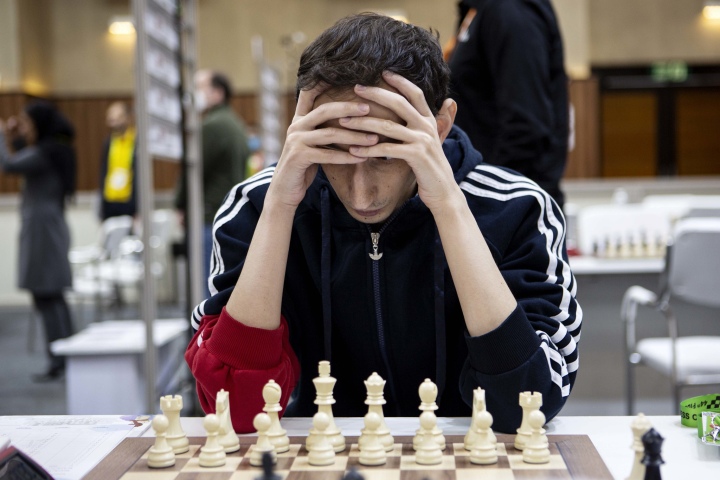 Going into the rest day, they are the sole leaders of the open section with a perfect twelve match-point score.
However, the man of the day was once again 16-year-old Indian prodigy Gukesh D, who scored his sixth win in a row. The feat is reminding many of us of the brilliant performance of former World Champion Vladimir Kramnik at the 1992 Manila Olympiad.

Barely known internationally, Vladimir scored 8.5/9, notching up a 2958 rating performance, and winning the gold medal on board five. Kramnik was only 17 at the time…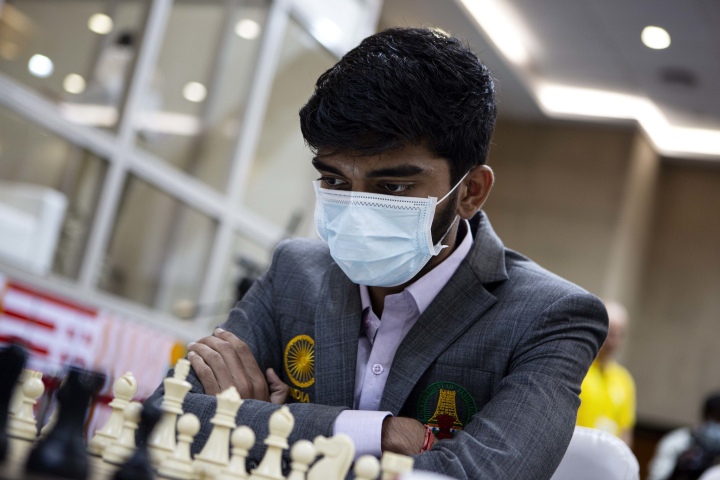 Of course, both performances are not totally comparable - Gukesh is already a well-known grandmaster and the Olympiad is only halfway – but even so, his performance is already outstanding.
The round began with a double-move opening ceremony. The Director of Citi Bank, Mr. Pradeep Sekar opened the Women's India vs Georgia match while veteran Indian IM K. Murugan – representing NLC - played the ceremonial move on the India B vs Armenia first board. Murugan has been an Olympic team member for India on a few occasions and is highly respected in the national chess community.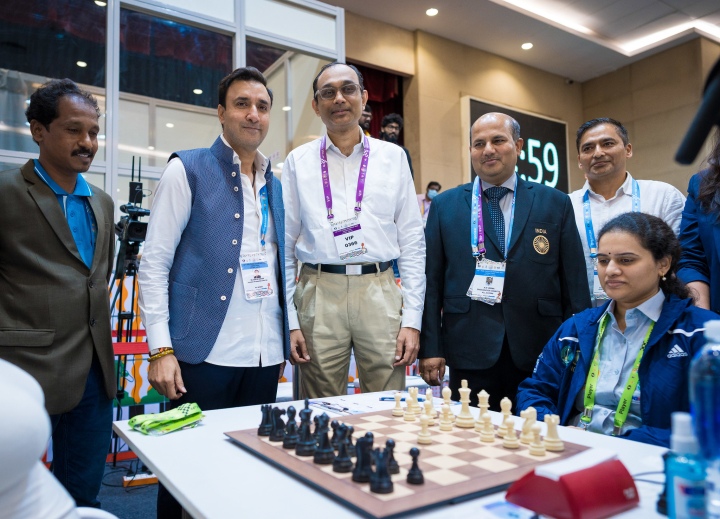 In addition to the key India B vs Armenia match, all eyes were focused on team India A. Would they be able to keep up the pace of the youngsters, against Uzbekistan, arguably an even younger team?
A tough day in the office; a very focused Harikrisna defeated Abdusattorov with Black on board one, when the young Uzbek misplayed a topical Italian opening.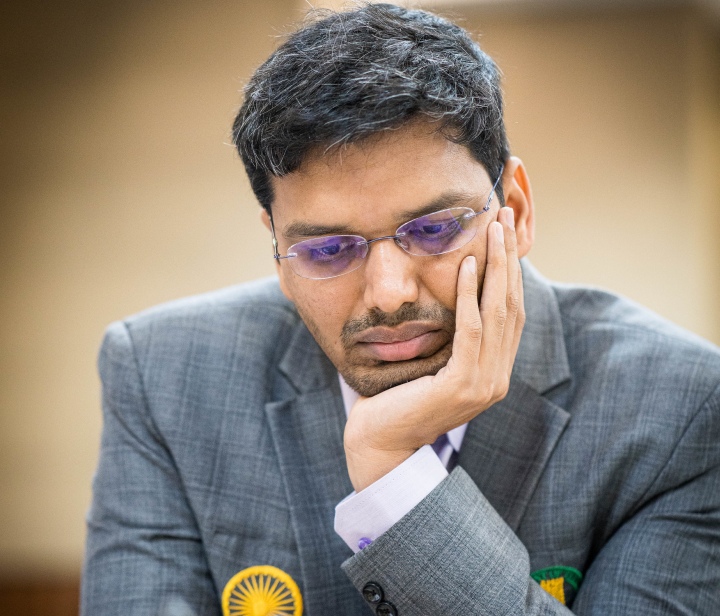 On board four, Sasikiran was having trouble facing his young opponent's attack, and in the end, it came crashing through: Vokhidov Shamsiddin scored a massive win putting the tie on the score boards.
On board two Vidit drawed effortlessly but on board three Erigaisi was on the verge of losing. All in all, a lucky save for India A – 2-2 in the end – who now have the same points as India B.
Fabiano Caruana went from villain to hero. His clear win this afternoon over Iran's top player Parham Maghsoodloo – 2.5-1.5 was the final score for USA – leaves the Americans in prime position to continue climbing up the standings ladder. They are now clear second with 11/12 points and things are looking brighter for them every day.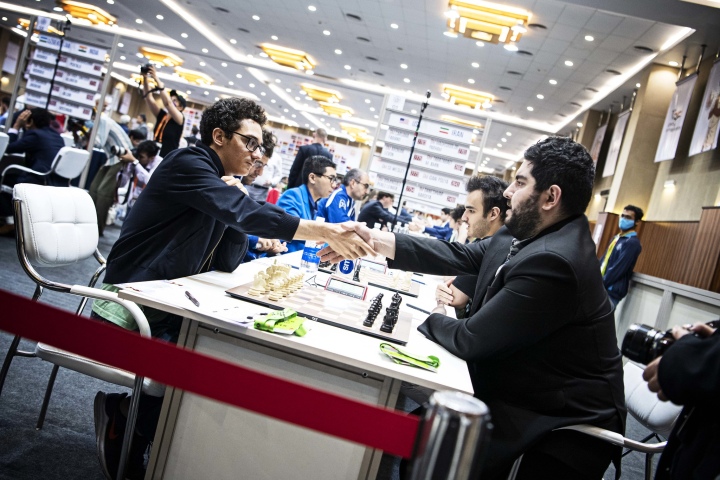 Spain - Cuba ended in a 2-2, probably leaving the Spaniards slightly disappointed. Board two and elite player Vallejo Pons was unable to play again due to a slight throat infection: many players are suffering the outside heat combined with the air conditioning inside the playing hall.
These results on the top matches have permitted none less than ten teams to tie for third place with 10/12 and although there are still five rounds to go, these teams will clearly be medal contenders. France, the Netherlands, Germany, Serbia, Peru … and the list goes on.
The Netherlands are clearly an up and going team. Sporting first board Anish Giri, they seem to be on a roll after their unexpected loss against Israel. First a 4-0 win against Canada and this afternoon they defeated the always dangerous Georgian team by 2.5-1.5 with two wonderful exchange sacrifices on boards one and two.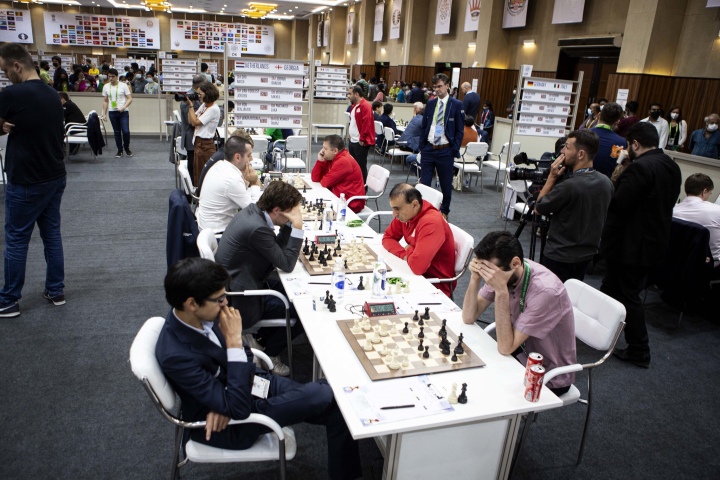 In his short postgame interview with FIDE Press Officer IM Michael Rahal, Giri was kind enough to offer some insight into the game. Check it out to improve your chess skills!
Players will enjoy tomorrow's day off and games will continue on August 5th according to schedule. India A vs India C will be the main dish on the menu although all eyes will be on Armenia vs USA for first place.
Armenia (12) – United States of America (11)
India A (10) – India C (10)
France (10) – Netherlands (10)
Serbia (10) – Germany (10)
Cuba (10) – India 2 (10)
Peru (10) – Uzbekistan (10)
Games will begin at 3pm sharp and can be followed live on the tournament website.
For a complete list of results, please visit the official website at https://chessolympiad.fide.com/open-results/
Text: IM Michael Rahal, FIDE Press Officer, Chennai
Photos: Lennart Ootes, Mark Livshitz and Stev Bonhage
---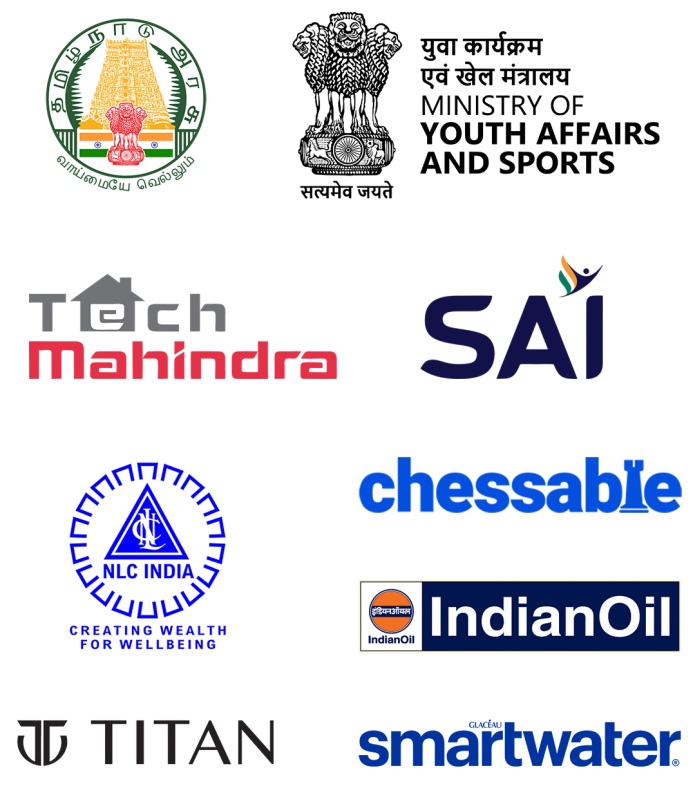 ---