Photo courtesy: FIDE/Anna Volkova
We are happy to announce the winners of the Year of the Woman in Chess Awards honouring outstanding women and those supporting women in chess. The ceremony took place on the evening of August 5 in Chennai, India, as part of the 44th Chess Olympiad, and was broadcast live on our YouTube channel.
In the months before the ceremony, national chess federations were encouraged to submit their nominations in more than a dozen award categories that covered nearly all aspects of chess life. Apart from the overall winner in each category, the awards were also presented to continental winners.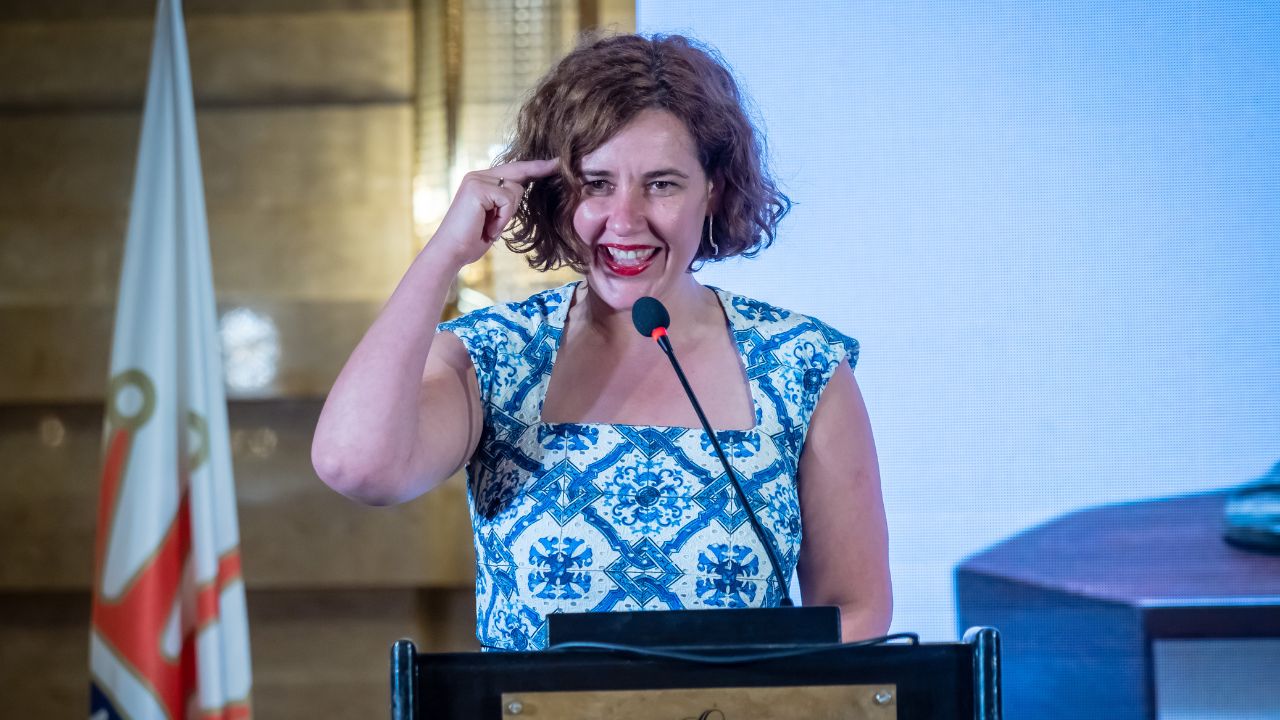 FIDE Managing Director, Dana Reizniece-Ozola, opened the ceremony with an inspiring speech. "We must ensure that when a girl or a woman thinks of what she wants to become, she keeps in mind that chess is also a career path. It is our duty to create an environment where they can become the greatest players in the world, the greatest arbiters, managers, leaders of the chess world."
Dana is a women-in-chess movement enthusiast who works tirelessly to encourage more women to participate in every aspect of chess life, from playing to administrative roles. She received a special Spirit of FIDE prize for her contribution and passion.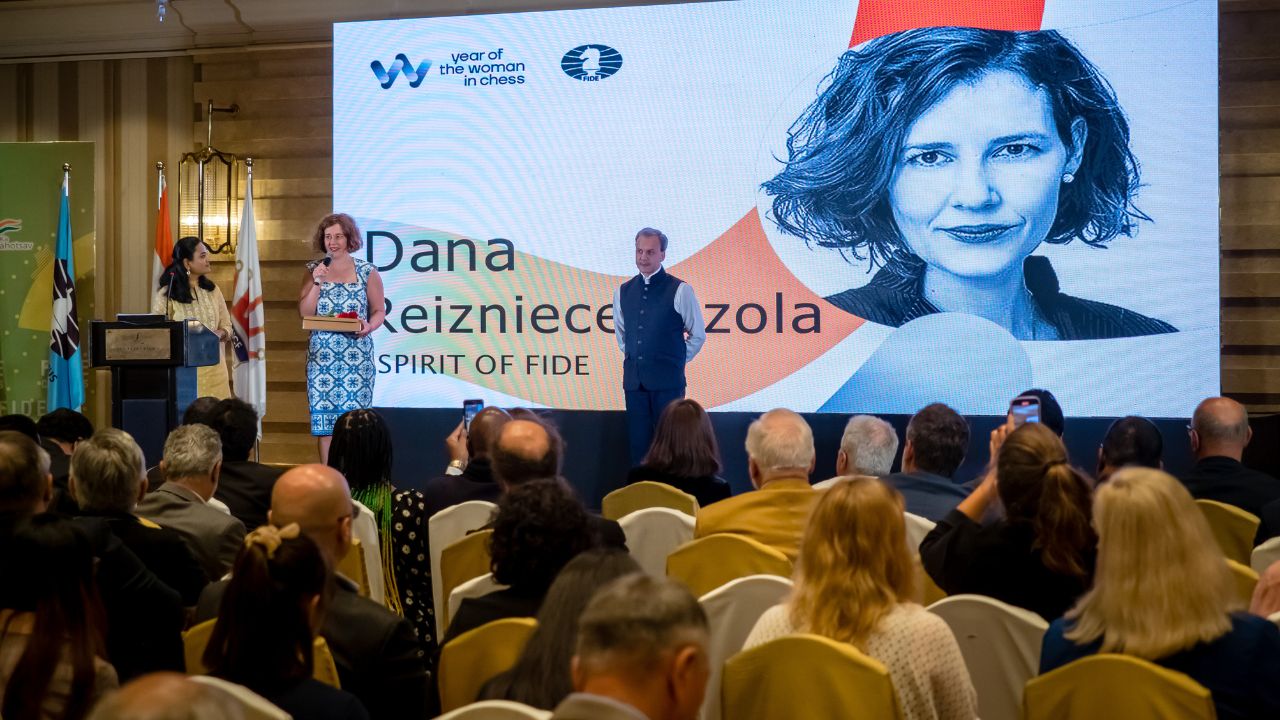 FIDE President Arkady Dvorkovich welcomed guests of the ceremony and praised the awardees: "Ladies who will be awarded today did a great job already for a long period of time, including this year. They are examples and role models for everyone who loves chess and who wants to contribute every day, every month, every year. 2022 was announced the Year of the Woman in Chess, but it should not be just one year; it should be the whole life."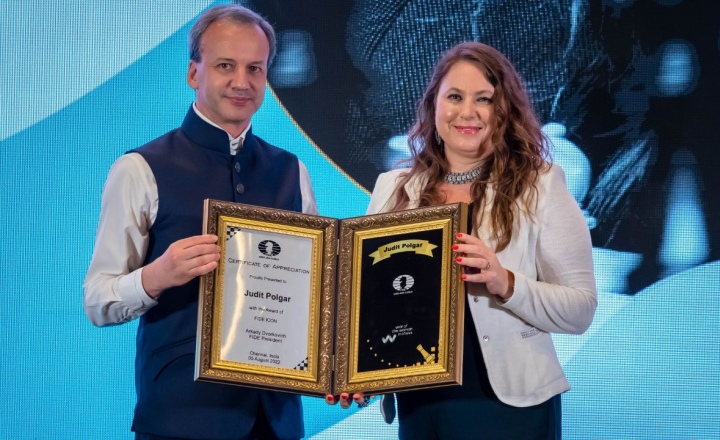 Hungarian legend Judit Polgar, the strongest female chess player of all time, received the Fide ICON award.
"It is a great honour to receive the FIDE ICON Award. This award is a recognition of my decades-long career as a chess player and my work promoting chess and encouraging women's orientation towards chess. We must continue to work to ensure that more girls experience this ancient game's beauty, knowledge, and benefits. I take every opportunity to convey the message to girls and people around them: strive to make the most of their talents. Because if we do not limit girls, if we encourage and inspire them to persevere and build their confidence, they will succeed in any field of life," said Judit Polgar after receiving the award.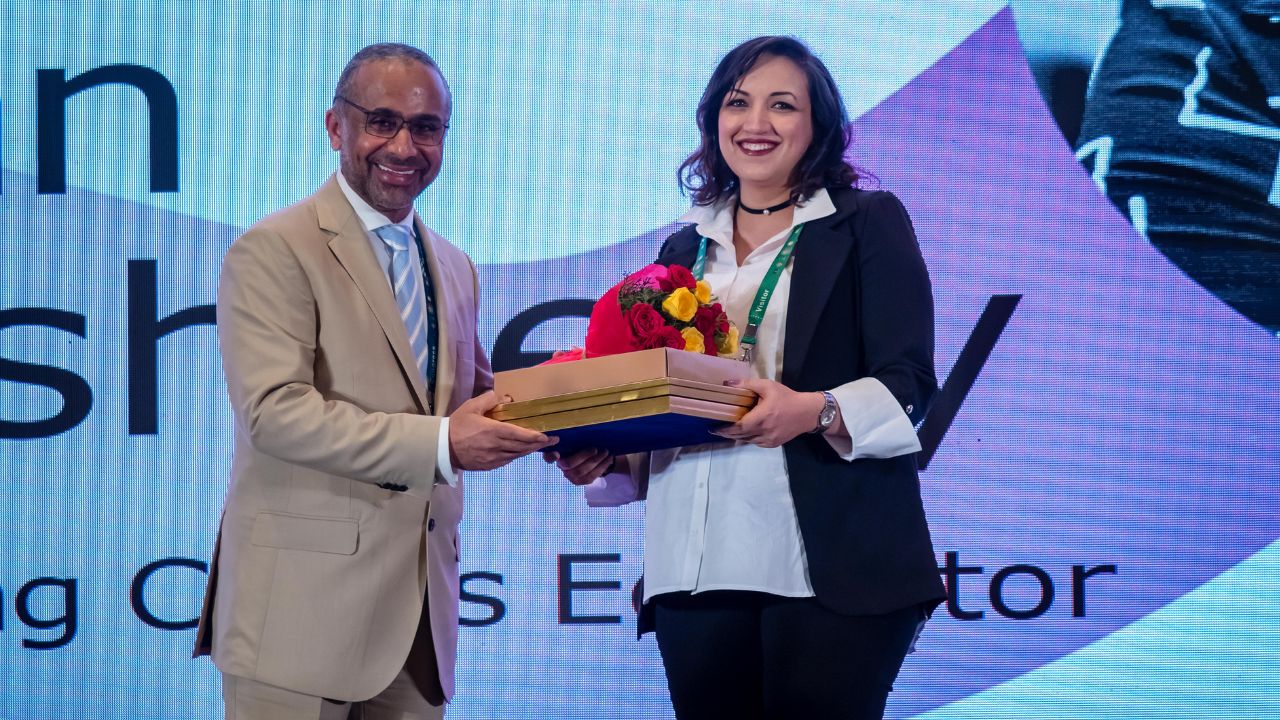 The awards have been provided by Dr Alwahshi Abdullah Salem of the Saudi Arabian Chess Federation, which fielded a women's team at the Olympiad for the first time.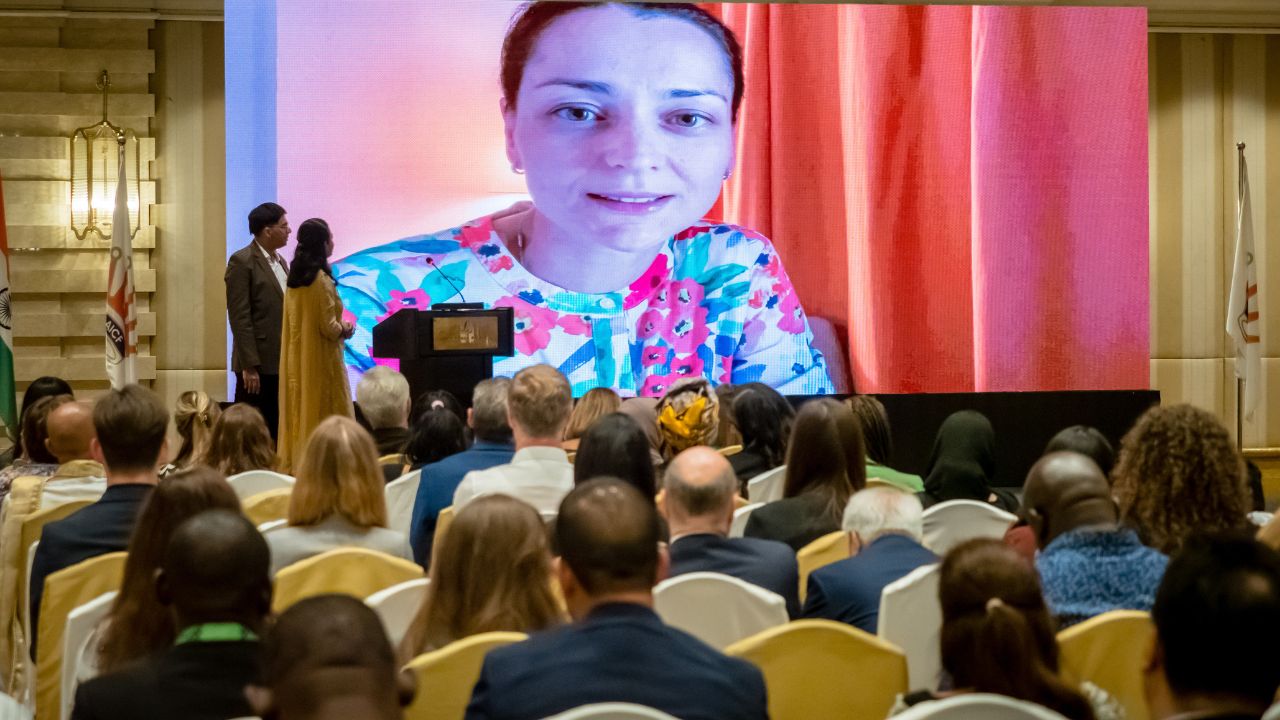 Some of the recipients of the Awards, like Anastasiya Karlovich, the overall winner of Outstanding photographer, came to Chennai for the occasion. Others, like Sonja Johnson (Outstanding chess administrator) or Anastasia Sorokina (Outstanding chess arbiter), were already at the Chess Olympiad performing other duties. Some winners, like Alexandra Kosteniuk (Outstanding chess player of 2021), could not be present but recorded a touching speech.
Here is the complete list of winners. Our congratulations to all!
Outstanding 'game changer' (social project leader, role model, etc.)
Jennifer Shahade
Susan Namangale (Africa)
Tris-Ann Richards (Americas)
G.S.Wijesuriya Mrs. (Asia)
Nona Gaprindashvili (Europe)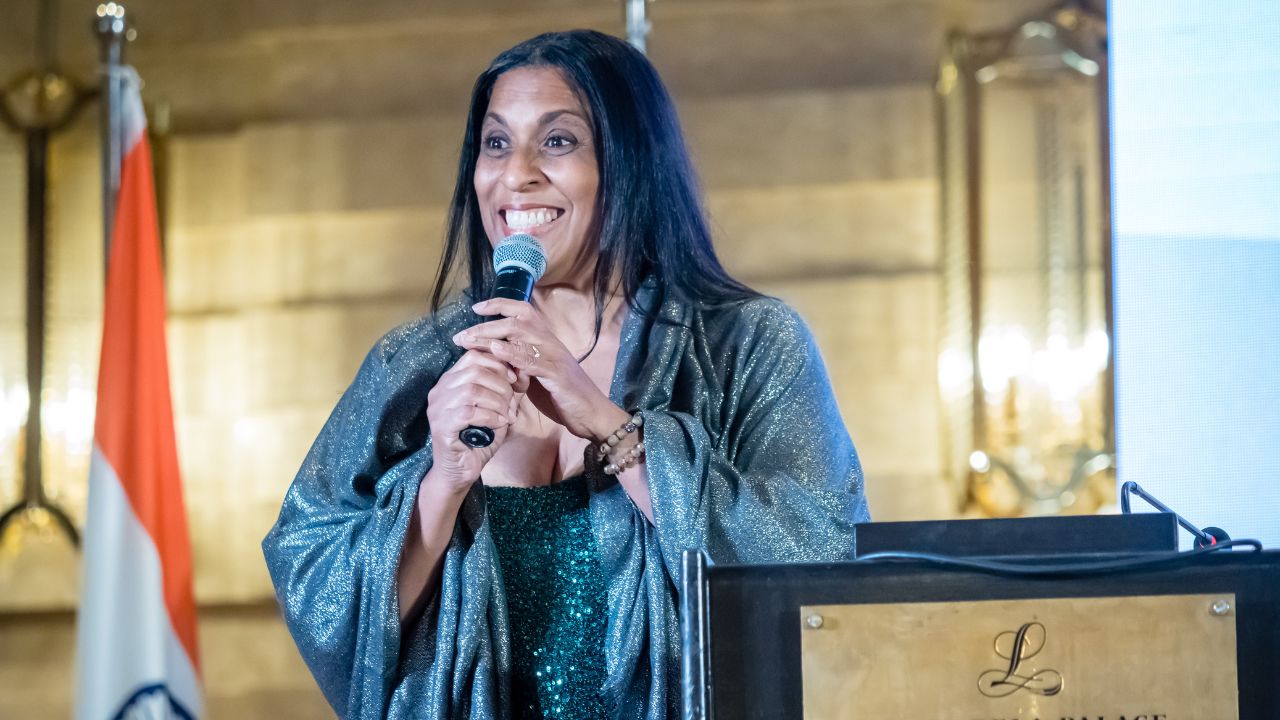 Outstanding chess administrator
Sonja Johnson
Christiana Ashley (Africa)
Alejandra Beatriz Zavala Galindo (Americas)
Medina Zhumashova (Asia)
Gulkiz Tulay (Europe)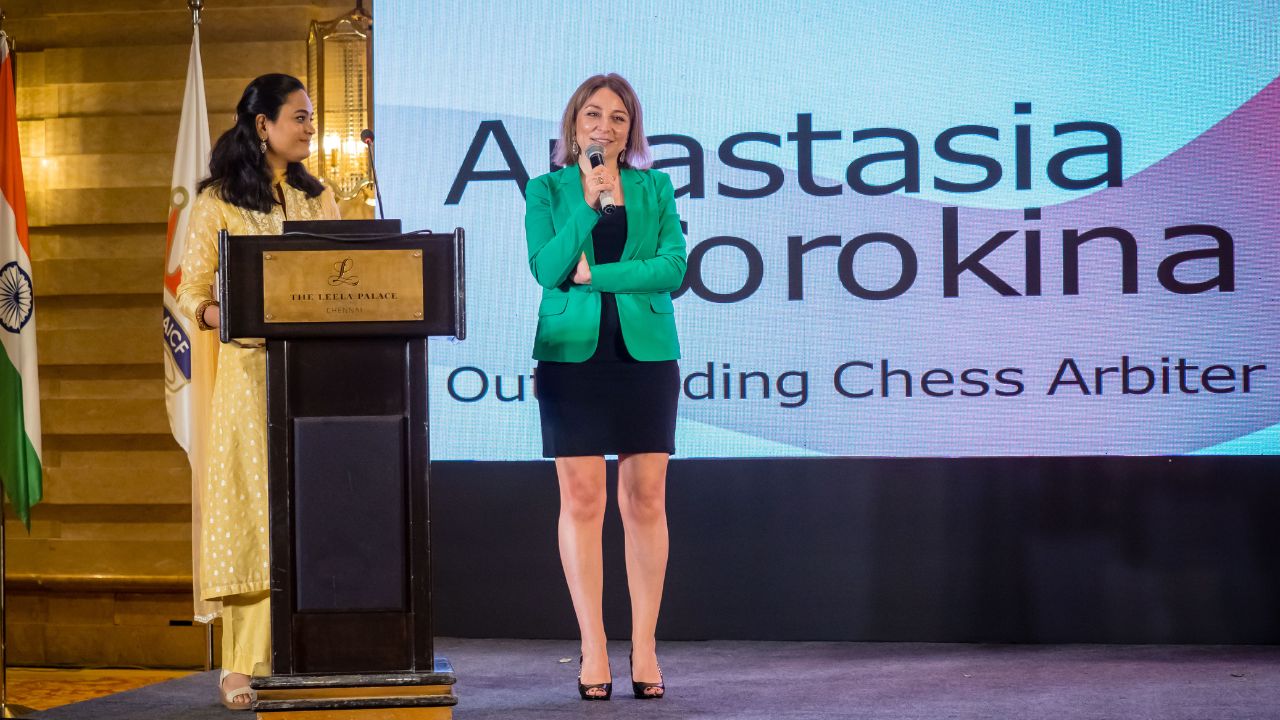 Outstanding chess arbiter
Anastasia Sorokina
Tshepiso Lopang (Africa)
Sabrina de San Vicente (Americas)
Kaussar Bauyrzhan (Asia)
Shohreh Bayat (Europe)
Outstanding chess educator
Alshaeby Razan
Magret Ngugama (Africa)
Sandra Torres Braiz (Americas)
Rozaliya Vendrova (Asia)
Nilufer Cinar Corlulu (Europe)
Outstanding chess organiser
Cristina Pernici Rigo
Judith Kiragu (Africa)
Beatriz Marinello (Americas)
Gulmira Dauletova (Asia)
Yana Sidorchuk (Europe)
Outstanding chess player of 2021
Alexandra Kosteniuk
Amanda Ngwinondebe (Africa)
Maria Esther Granados Diaz (Americas)
Bibisara Assaubayeva (Asia)
Outstanding chess trainer
Shadi Paridar
Anzel Laubscher (Africa)
Regina Ribeiro (Americas)
Baktygul Tilebaeva (Asia)
Natalia Popova (Europe)
Outstanding influencer/commentator/social media star
Tania Sachdev
Jovita Nwansi (Africa)
Alexandra Botez (Americas)
Dilayla Sadvakasova (Asia)
Ellen Fredericia Nilssen (Europe)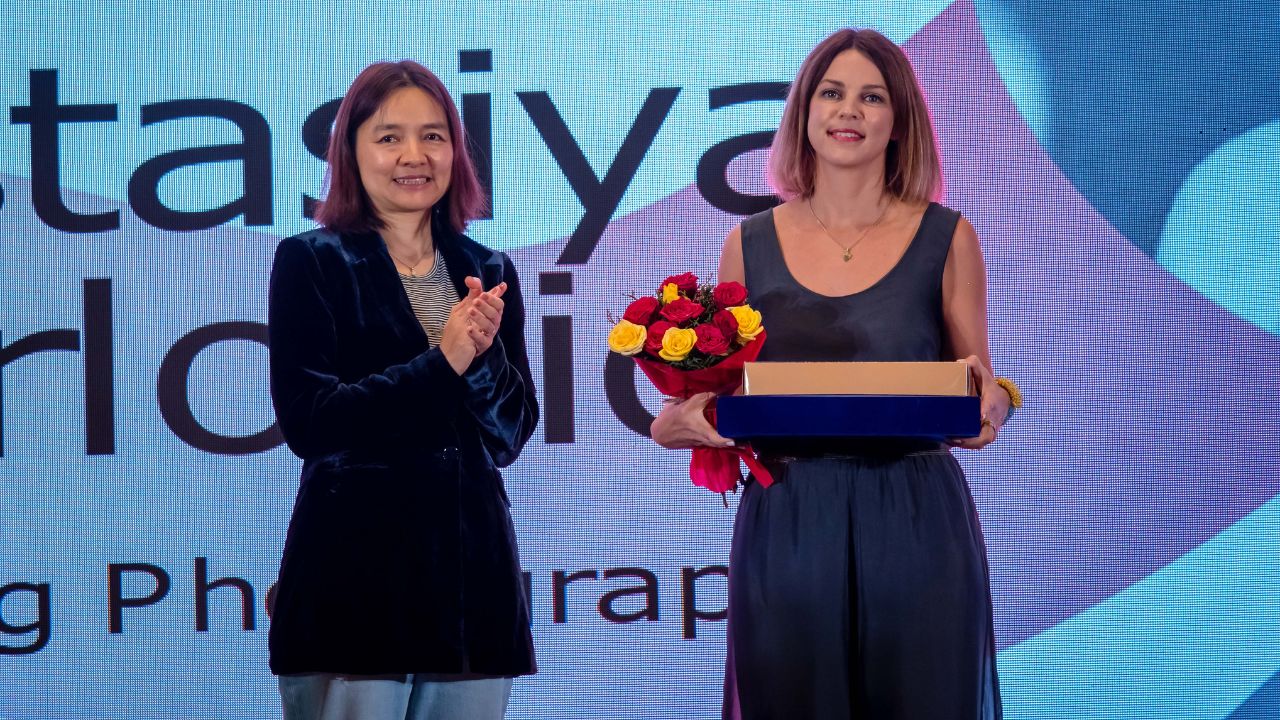 Outstanding photographer
Anastasiya Karlovich
Patricia Claros Aguilar (Americas)
Shakhnazi Musaeva (Asia)
Eteri Kublashvili (Europe)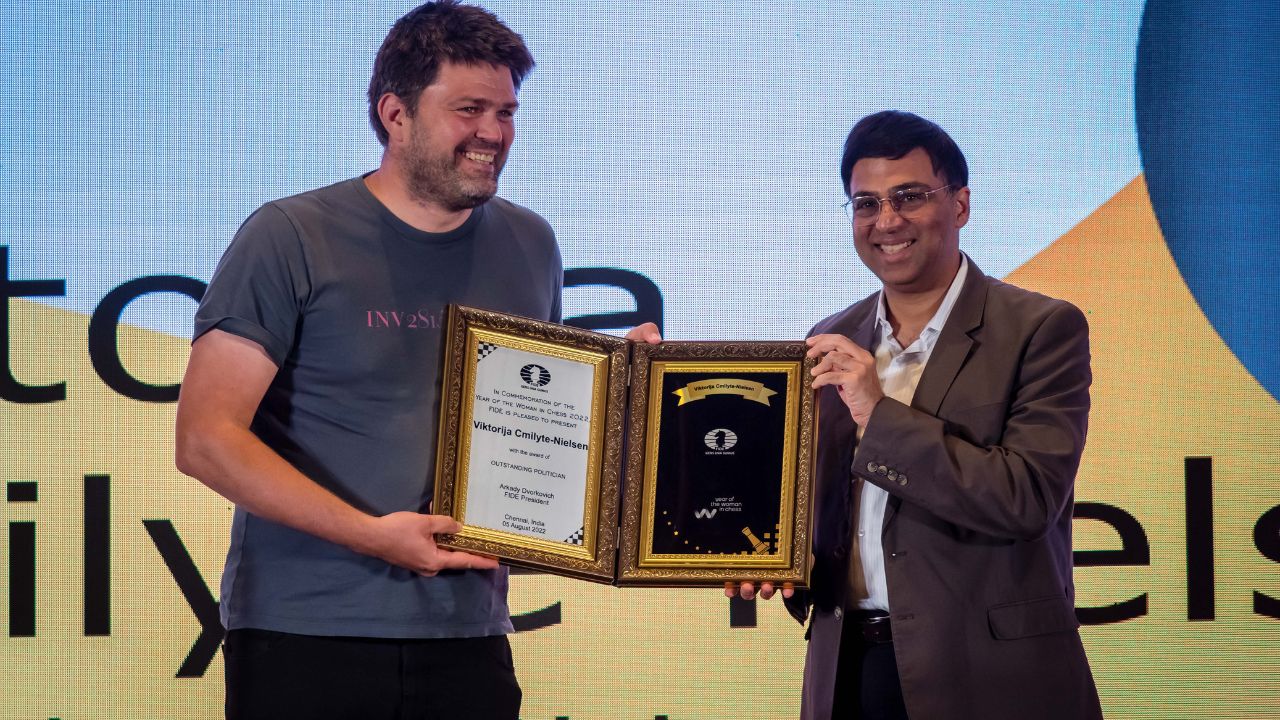 Peter-Heine Nielsen received award for his wife from the hands of Vishy Anand
Outstanding politician
Viktorija Cmilyte-Nielsen
Damaris Abarca (Americas)
Zhansaya Abdumalik (Asia)
Outstanding representation of 'He-For-She'
Jean Michael Rapaire
Erick Takawira (Africa)
Carlos Rivero Gonzalez (Americas)
Ye Jiangchuan (Asia)
Wojciech Zawadzka (Europe)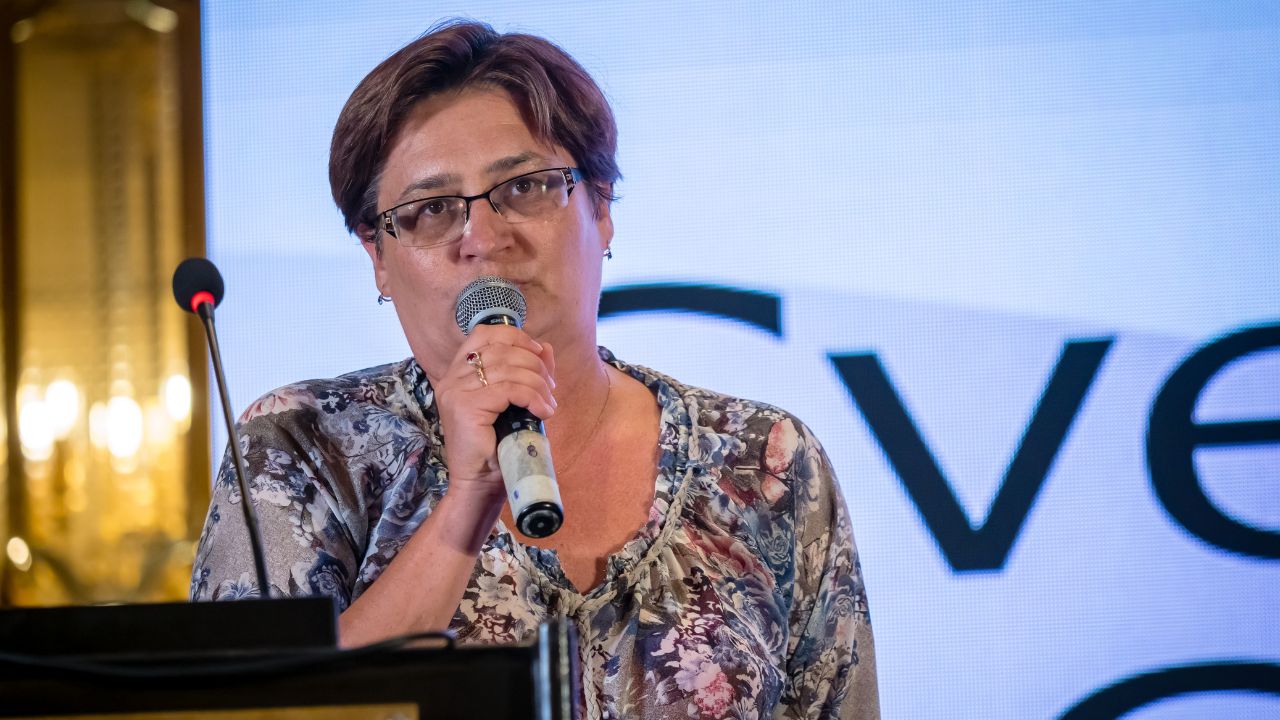 Woman with disability for outstanding fighting spirit
Svetlana Gerasimova
Valeska Rozas Lazcano (Americas)
Dariia Kudainazarova (Asia)
Handenur Sahin (Europe)
Federation with the highest % of female rated players
Vietnam - 37%
Mozambique (Africa) - 34%
Ecuador (Americas) - 24%
Mongolia (Asia) - 35%
Georgia (Europe) - 27%