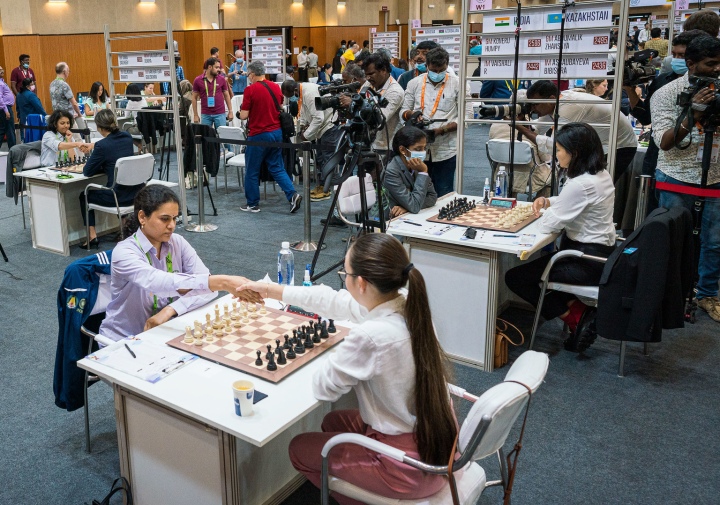 After a nightmarish ninth round, the Indian Women A team, given top billing, asserted themselves to carve out a 3.5-0.5 victory against Kazakhstan in the 10th and penultimate round of the 44th Chess Olympiad. Indian A has emerged as the sole leader with 17 points, while Poland, Georgia, Azerbaijan and Ukraine follow close behind with 16 points each.
Humpy Koneru, Tania Sachdev and Bhakti Kulkarni scored victories, and R Vaishali conceded a draw.
Humpy Koneru and Zhansaya Abdumalik battled in the Meran variation of the Queen's Gambit Declined, with Humpy getting an edge early and breaking her opponent's resistance after 55 moves.
Vaishali essayed the Grinfeld Defence against Bibisara Assaubayeva with Black and pondered long on the 12th move before trading two rooks for the queen. She emerged slightly better, but eventually, the game fizzled into a draw after 50 moves.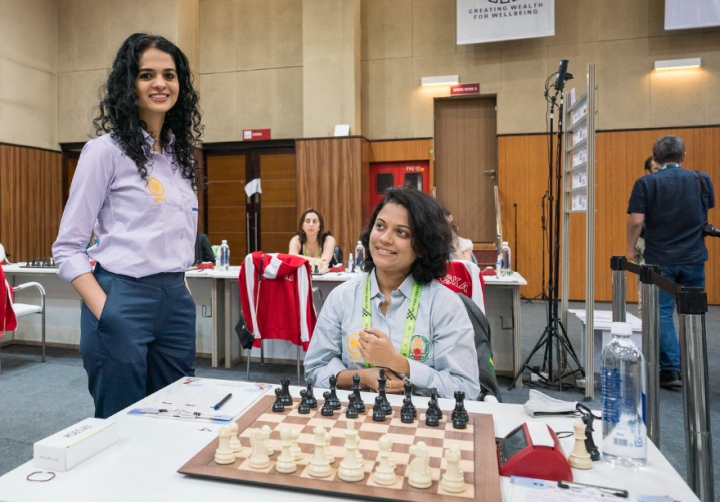 Bhakti Kulkarni employed the King's Indian Defence against Guliskhan Nakhbayeva and launched a powerful attack on the kingside. Guliskhan was forced to part with a bishop and capitulated on the move 47.
Xeniya Balabayeva tested the Semi-Slav against Tania Sachdev and kept the position balanced for a while but cracked under pressure and went down in 31 moves. Tania has been in top form in this event, scoring crucial wins for India A and aggregating 7 points.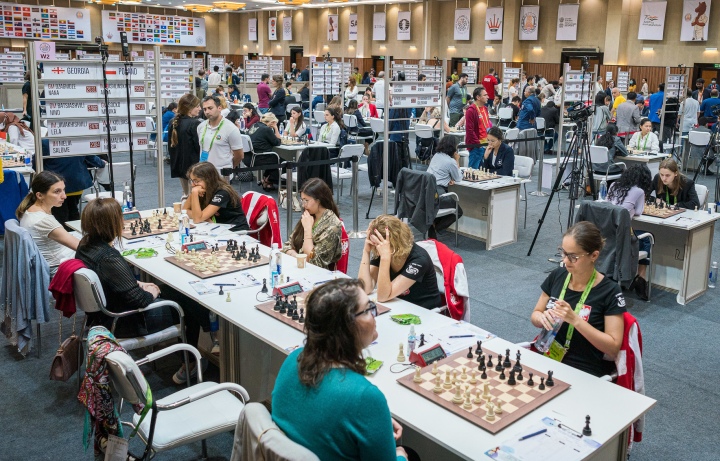 Georgia held Poland to a 2-2 draw in another match of leaders. WIM Oliwia Kiolbasa, who had a sensational 9/9, lost her first half-point today, drawing against Lela Javakhishvili.
Ukraine edged past Germany by a 2.5-1.5 score, while Azerbaijan thrashed Armenia 4-0 in the most one-sided match on the top tables.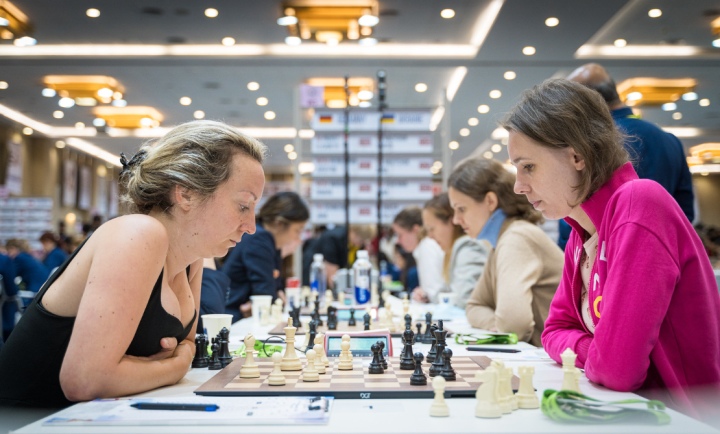 India B Team defeated Netherland 1-3 with Padmini Rout, Mary Ann Gomes and Divya Deshmukh scoring victories. India C Team beat Sweden 3-1 with P V Nandhidhaa and Pratyusha pulling off wins and Eesha and Varshini settling for draws.
The race for all three medals is still wide open, with the last 11th round tomorrow promising plenty of thrill and excitement. The prize awarding ceremony is slated for tomorrow evening at the Jawaharlal Nehru Stadium in Chennai.
Complete results for round 10 can be found at the official website for the Olympiad, https://chessolympiad.fide.com/women-results.
Standings after round 10 can be found at https://chessolympiad.fide.com/women-standings
Photo: Photo: Lennart Ootes, Mark Livshitz and Stev Bonhage
---