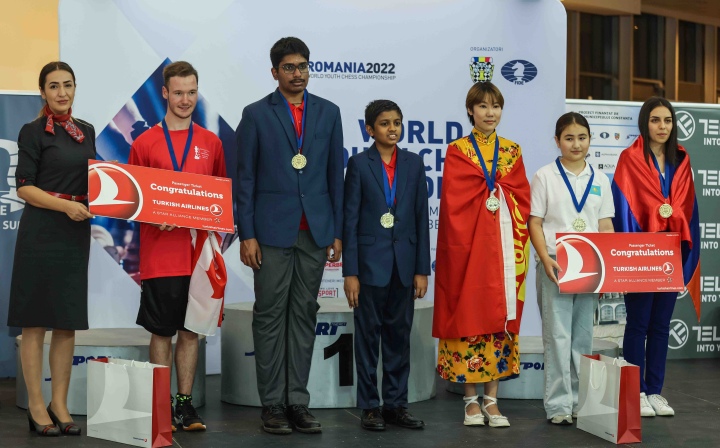 The curtain fell on the World Youth Chess Championship 2022 in Mamaia, Romania.
After 11 days of chess battles among 620 participants, we got new world champions, young heroes for whom this step may be a turning point in future professional chess careers.
WIM Mariam Mkrtchyan (ARM, Girls-U18), who achieved an unprecedented score of 11/11, was deservedly in the spotlight. Mariam convincingly won gold in her category with two rounds to spare.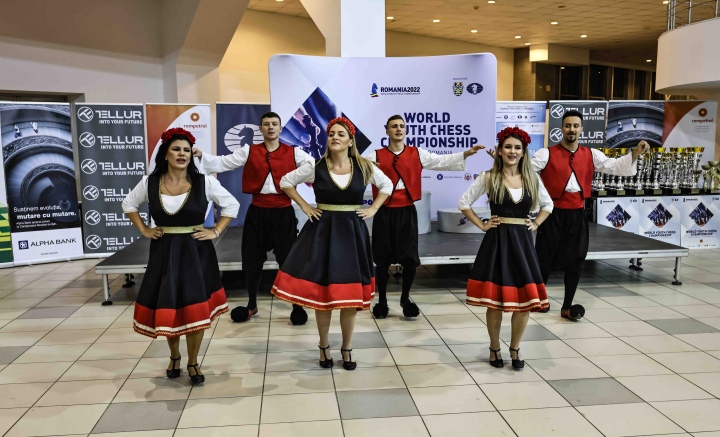 At the closing ceremony, in addition to speeches by officials and sponsor representatives, the organizers also prepared an interesting cultural and artistic program. After that, trophies, medals, certificates and gift packages were awarded to the three top finishers in all categories by representatives of FIDE, organizers, sponsors and arbiters.
National chess federations also competed for the titles in the team standings. The first place trophy went to India with two golds, Kazakhstan came second with one gold, one silver, and one bronze, Armenia with one gold medal is third, thanks to the best performance by Mariam Mkrtchyan in the Girls-U18 category.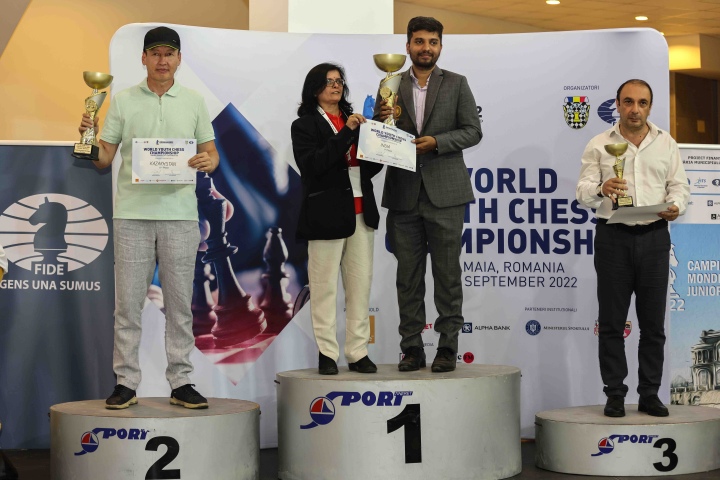 Here are all the winners:

OPEN-U14 (138 participants)
1. Ilamparthi A R (IND) 9.5 points
2. FM Seemann Jakub (POL) 9 points
3. IM Ansat Aldiyar (KAZ) 8.5 points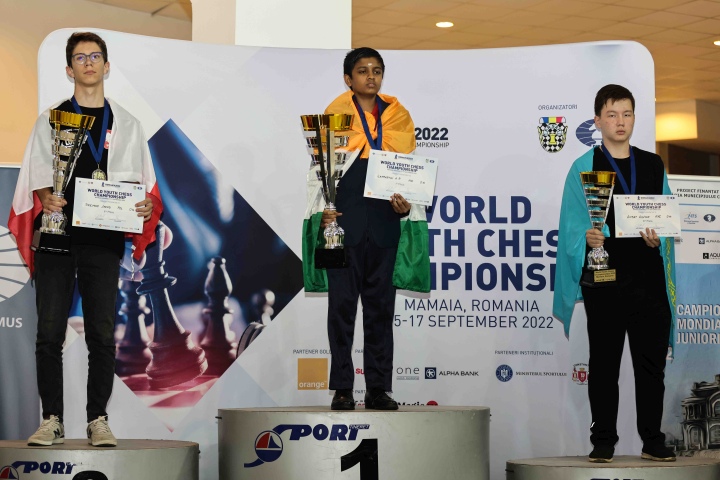 Girls-U14 (96 participants)
1. WCM Nurgaliyeva Zarina (KAZ) 9 points
2. Peglau Charis (GER) 8.5 points
3. WFM Shvedova Alexandra (FID) 8.5 points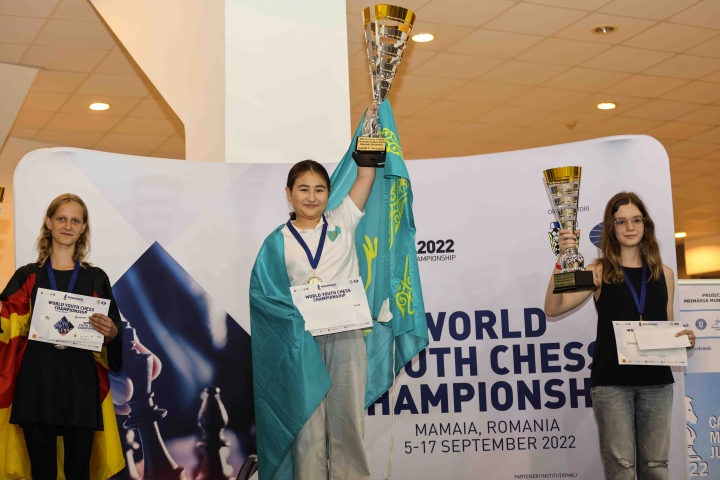 OPEN-U16 (111 participants)
1. IM Pranav Anand (IND) 9 points
2. Lutsko Artem (UKR) 8.5 points
3. FM Droin Augustin (FRA) 8.5 points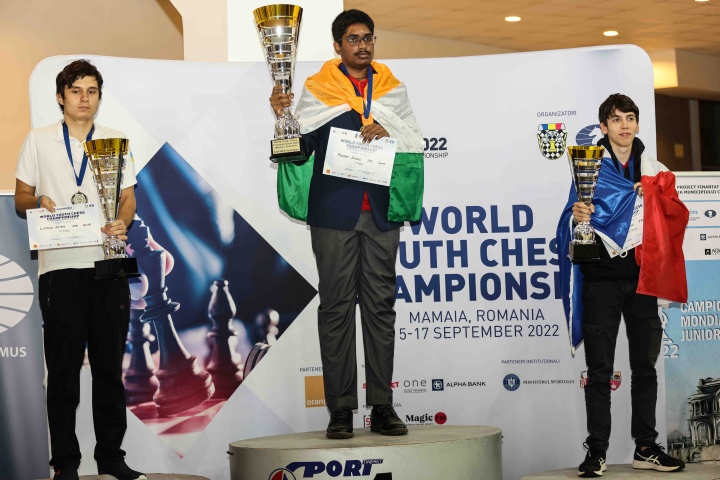 Girls-U16 (87 participants)
1. WFM Munkhzul Davaakhuu (MGL) 8.5 points
2. WCM Nguyen Hong Nhung (VIE) 8.5 points
3. FM Van Foreest Machteld (NED) 8.5 points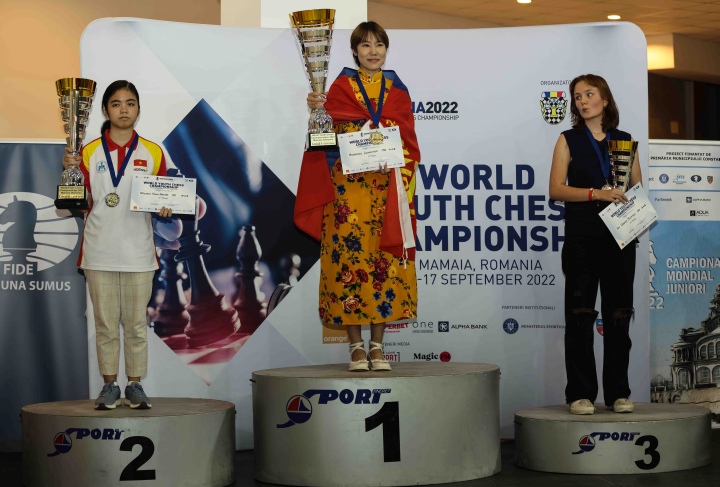 OPEN-U18 (109 participants)
1. IM Rodrigue-Lemieux Shawn (CAN) 9 points
2. FM Nogerbek Kazybek (KAZ) 8 points
3. FM Fromm Marius (GER) 8 points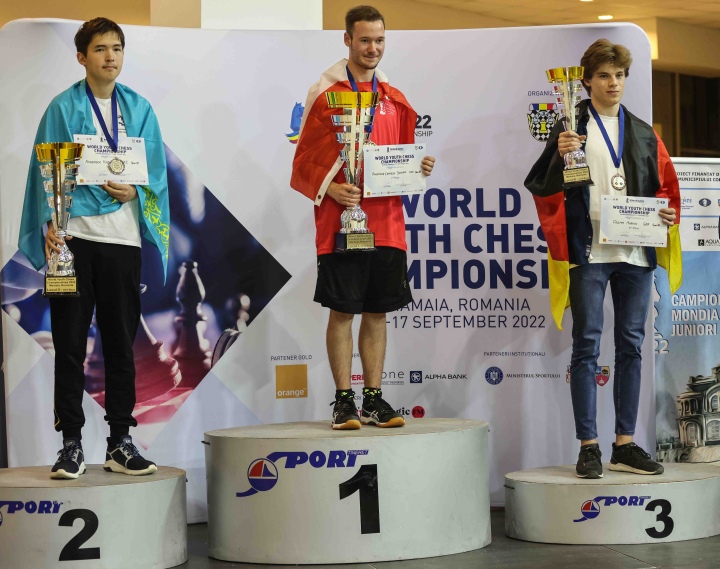 Girls-U18 (79 participants)
1. WIM Mkrtchyan Mariam (ARM) 11 points
2. WFM Allahverdiyeva Ayan (AZE) 8.5 points
3. WFM Wikar Martyna (POL) 8 points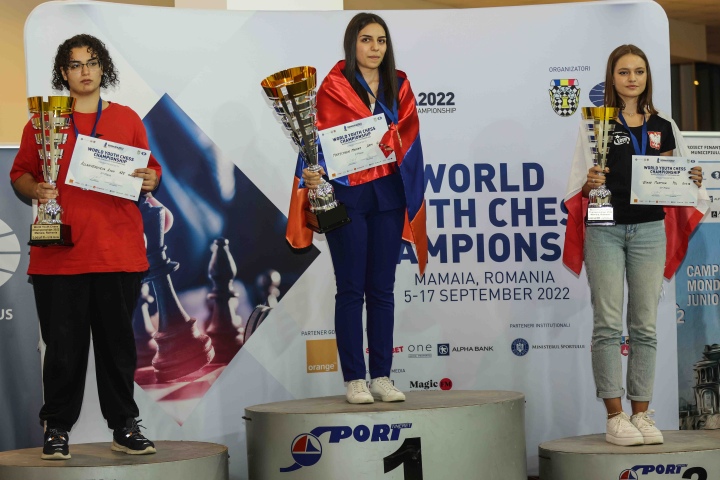 Photo: Mark Livshitz
Official website: worldyouth2022.com/