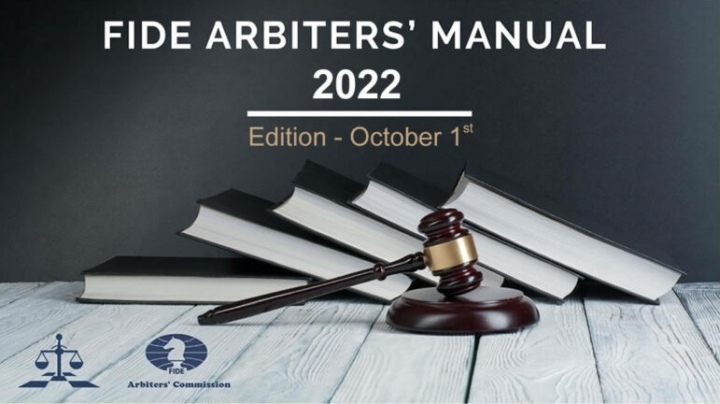 The FIDE Arbiters' Commission just released the latest update of the FIDE Arbiters' Manual, dated October 1, 2022. This new edition includes some important changes in regulations that every arbiter should be familiar with. It would also be highly recommended that players read this document - as well as, of course, the laws of chess.
These are the main modifications that we recommend you check thoroughly:
- Standards of Chess Equipment (Chapter 8)
- FIDE Compliant Electronic Chess Equipment (Chapter 8)
- Anti-cheating regulations (Chapter 3)
- FIDE Rapid and Blitz Rating Regulations [B02] (Chapter 6)
- Regulations for the Titles of Arbiters (Chapter 10)
- New Role of the Captain (Chapter 9)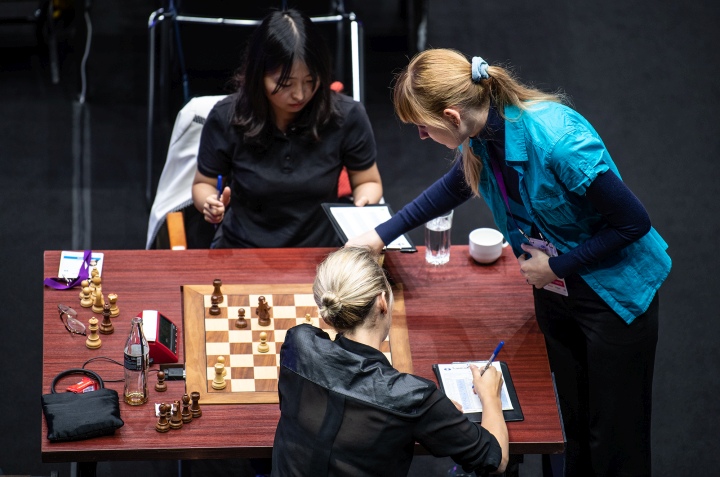 FIDE would like to thank IA Shohreh Bayat, Councillor of the ARB Commission, for her work in this document, gathering contributions from Alex McFarlane, Gopakumar Sudhakaran, Sabrina de San Vicente, Andy Howie, David Sedgwick, Alex Holowczak, Matthew Carr, Aris Marghetis, Juergen Klueners.