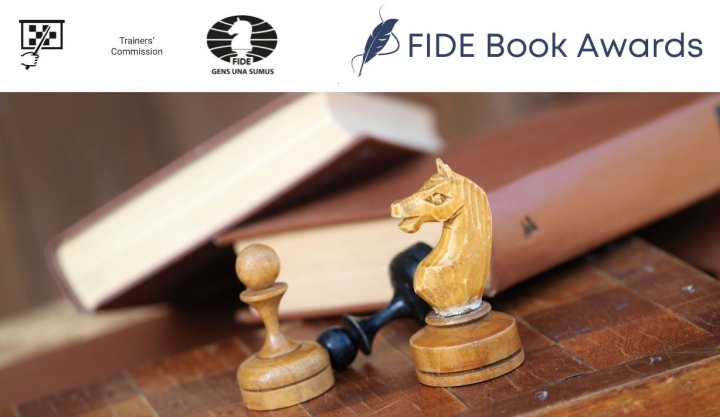 Once again the FIDE Trainers Commission has received an excellent selection of nominations by leading chess publishers for the Yuri Averbakh & Isaac Boleslavsky Book Awards 2022.
After long deliberation, the judges have now narrowed their choices to ten books that you will find below:
Leading in number this time are Elk & Ruby and Quality Chess, with three nominations each.
Elk & Ruby: Masterpieces and Dramas of the Soviet Championships: Volume II (1938-1947) by Sergey Voronkov, Selected Games by Peter Romanovsky and Eight Good Men: The 2020-2021 Candidates Tournament by Dorian Rogozenco.
Quality Chess: Magnus Carlsen's Middlegame Evolution by Ivan Sokolov, Winning by Nigel Short and The Secret Ingredient by Jan Markos and David Navara.
Thinkers Publishing is following closely with two books: Miguel Najdorf – 'El Viejo' – Life, Games & Stories by Franco Zenon and The Sinquefield Chess Generation – Young Guns at Work! by Alex Colovic.
The shortlist also includes Independent's Forgotten Genius: The Life and Games of Grandmaster Albin Planinc by Georg Mohr and Adrian Mikhalchishin and New In Chess' How to Study Chess on Your Own by Davorin Kuljasevic.
A Knight without a Castle by Robert Katende (Most Inspiring Story - Of Hope and Triumph), Chess & Brain. Art and Science by Adolivio Capece, Razvan Sandru, Stefano Salis, Zachary Mainen (Chess as Art & Science) and Los Colores del Ajedrez (Chess in Education book) deserved a special mention.
By the end of the month the panel of judges will deliberate and agree together on the three final awardees, with the winner being announced no later than two weeks after the publication of the shortlist.