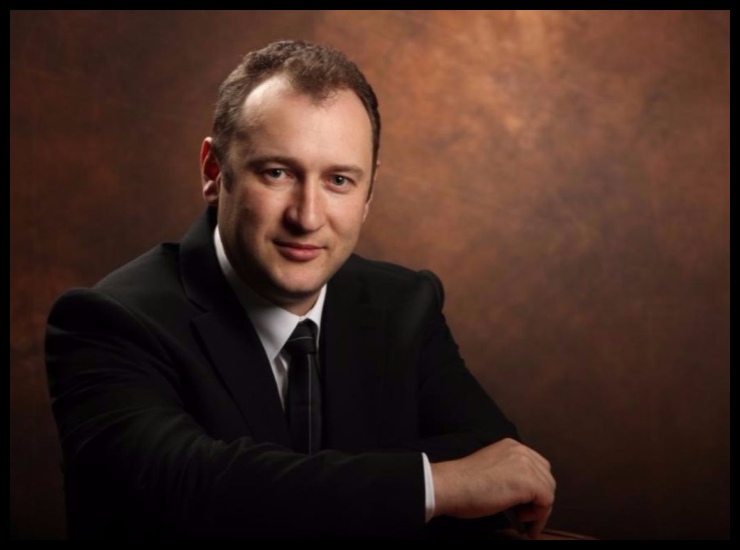 FIDE is deeply saddened to hear of the passing of our colleague Konstantin Landa, at the early age of 50. Konstantin was a much-respected member of the chess community. A strong GM, he was a passionate coach, as well as a member of our Fair-Play Commission.
Born in Omsk, he stood out as a very promising talent in his early years, which earned him the opportunity to be trained by Evgeny Sveshnikov and also attend several training camps at the Botvinnik chess school. In one of these camps, he defeated the World Champion Garry Kasparov at the age of 13. He was the junior vice-champion of the USSR in 1989, and he won the Russian junior championship in 1992 after the collapse of the USSR.
He became a Grandmaster in 1995. However, having graduated from the University, he took a job in the IT department of a bank, and for several years he juggled his day job with occasional participation in chess tournaments, where he showed his class. After moving to Germany in 1999, he went back to chess as a full-time professional, and in 2007 he reached his peak rating of 2678.
Landa became a FIDE Senior Trainer in 2011, and for years he was one of Germany's leading trainers. He was a long-term coach of Arkadij Naiditsch, but he also played an important role in coaching other top players such as Alexandra Kosteniuk, Evgeny Alekseev, and Daniele Vocaturo. More recently, he worked with Alexandra Goryachkina, and he was his second during the Women Candidates tournament in Kazan, which she won in brilliant style, and the Women's World Championship match against Ju Wenjun (along with Najer and Rublevsky). He was also a coach for the Iranian national team and the Azerbaijan and Kazakhstan Women's teams.
Konstantin Landa co-authored the book "The Complete Manual of Positional Chess" (2017), which presented a complete set of instructions and tips for trainers and self-improvers.
In 2012, he made a comprehensive proposal for anti-cheating measures to the FIDE Trainers Commission, based mainly on his vast experience at team competitions. His proposal was widely supported by the chess community and adopted by FIDE. His strong stance towards fair play, combined with his IT background, made Landa a perfect candidate to be a member of the ACP and FIDE fair-play commissions, where he continued to provide invaluable input.
Our thoughts go out to his family, friends, and the many teammates and players he coached over the years.
Photo: Konstantin Landa's personal archive