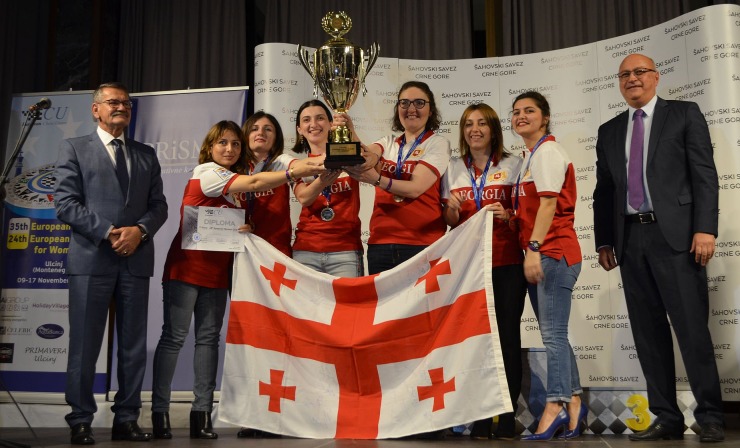 A record number of teams, 66 in the open and 14 in women's sections participated in the European Club Cup that concluded in Ulcinj, Montenegro. The winners of the competition in the hotel complex Holiday Villages earned the titles of European club champions.
In the open section Obiettivo Risarcimento Padova rolled up a 100% score – the Italian team staffed with experienced grandmasters from England, Hungary and Spain and two local players on the bottom boards dominated the competition winning all seven matches.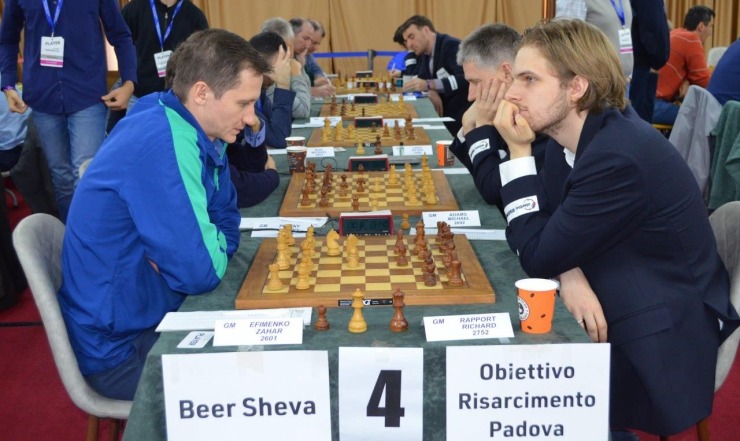 Due to the short distance (only 7 rounds) and by the twist of the tournament fortune AVE Novy Bor avoided a clash with the champion. The team from the Czech Republic lost just two matchpoints and became second.
The defending champion Mednyi Vsadnik from Russia suffered a defeat in the key penultimate round match with Obiettivo Risarcimento and finished third. The rating-favorite of the event and the champion of 2016 Alkaloid lost to both Obiettivo Risarcimento and Mednyi Vsadnik and failed to make it into the top-3.
In the women's section, the favorites lived up to their reputation by occupying the winner's podium, although in an order different than the ratings list would suggest. A team from Georgia Nona (named after legendary Nona Gaprindashvili) started with two draws but then won four matches in a row, including the encounters with its main competitors Kyiv Chess Federation and Cercle d'Echecs Monte Carlo, and deservedly took the title.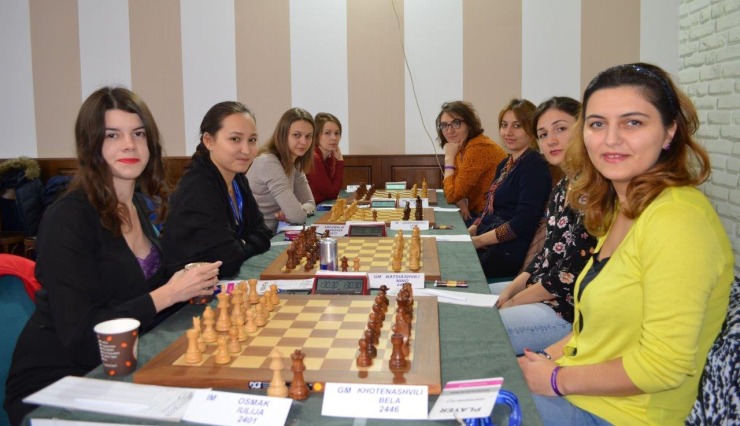 Final standings
Open section:
1. Obiettivo Risarcimento Padova (ITA) – 14
2. AVE Novy Bor (CZE) – 12
3. Mednyi Vsadnik (RUS) – 11
4. Alkaloid (MKD) – 10
5. Moscow Chess Team (RUS) – 10
6. Valerenga (NOR) – 10
7. Molodezka (RUS) – 10
8. Vugar Gashimov (AZE) – 10
9. Koge SK (DEN) – 10
10. Primorsky District (RUS) – 10
Women's section:
1. Nona (GEO) – 11
2. Kyiv Chess Federation (UKR) – 10
3. Cercle d`Echecs Monte Carlo (MNC) – 10
4. Odlar Yurdu (AZE) – 9
5. Ugra (RUS) – 8