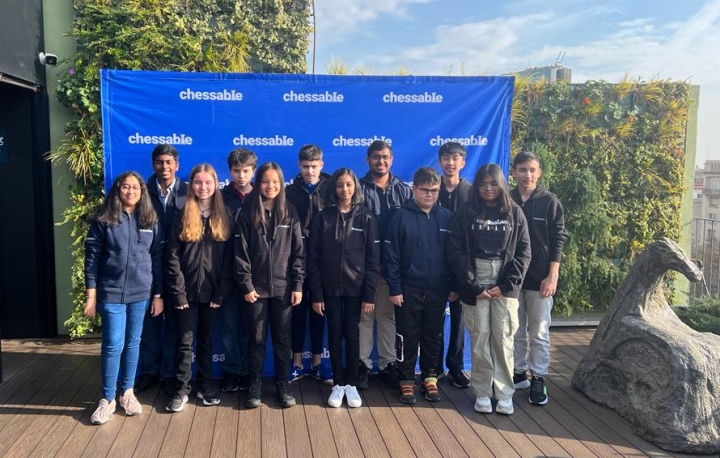 FIDE Chessable Academy's year-end camp started yesterday in Sitges, Spain, with eleven most dedicated young talents out of more than 400 students from all over the world participating. It is a part of the FIDE Chessable Academy program, aiming to support young talents worldwide and attended by boys and girls between 8 and 16 years of age. Among the FIDE Chessable Academy students, there are top-five rated young talents in their age groups and the World Youth and Cadets Championships winners. The children, divided into groups, have two hours of training in English, Spanish, and Russian every weekend.
Eleven of them were selected to come to Sitges for an offline training camp. On the first day of studies, they were greeted by the FIDE officials and those organizing the camp.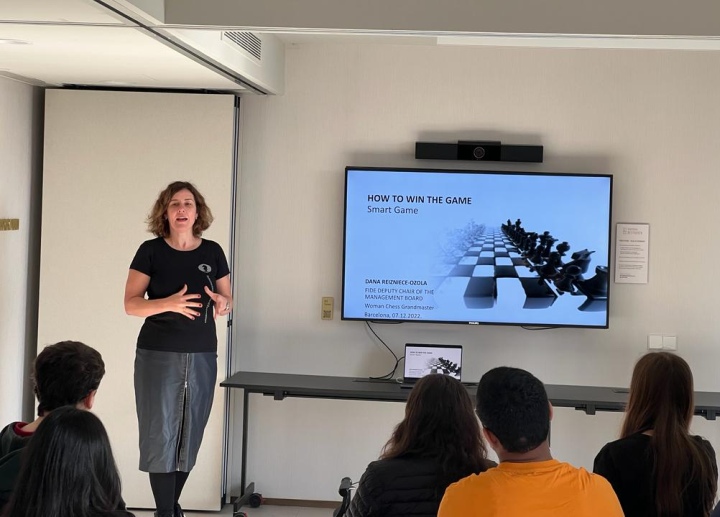 "The camp brings together young talents representing all four continents, both boys and girls, who have shown through the course of the year-long program an extraordinary commitment to excel in chess," said the Deputy Chair of the FIDE Management Board Dana Reizniece-Ozola.
The five-day programme of the event includes ten training sessions with legendary Artur Jussupow and Alexei Shirov, young PRO's media portfolios devised by Chessable, and a simultaneous game exhibition by Vasyl Ivanchuk and other activities.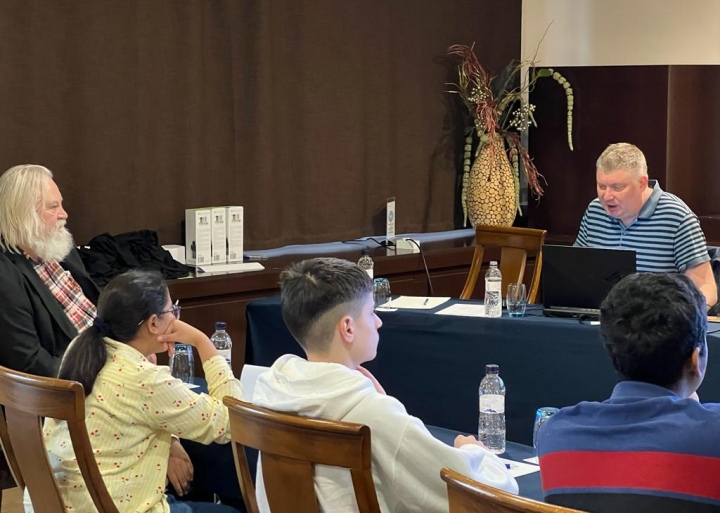 After a fulfilling and exhausting first day, the participants of the camp representing India, Ireland, Turkey, Spain, Bulgaria, Chinese Taipei, Malaysia, Canada and Argentina visited the Chessable headquarters in nearby Barcelona. They attended a special workshop jointly conducted by Chessable CEO Geert Van der Welde and Dana Reizniece-Ozola on what it takes to be a successful chess professional.
A day's highlight at Chessable was individual photo shoots of the young talents to jump-start their professional media kits and chess brands.