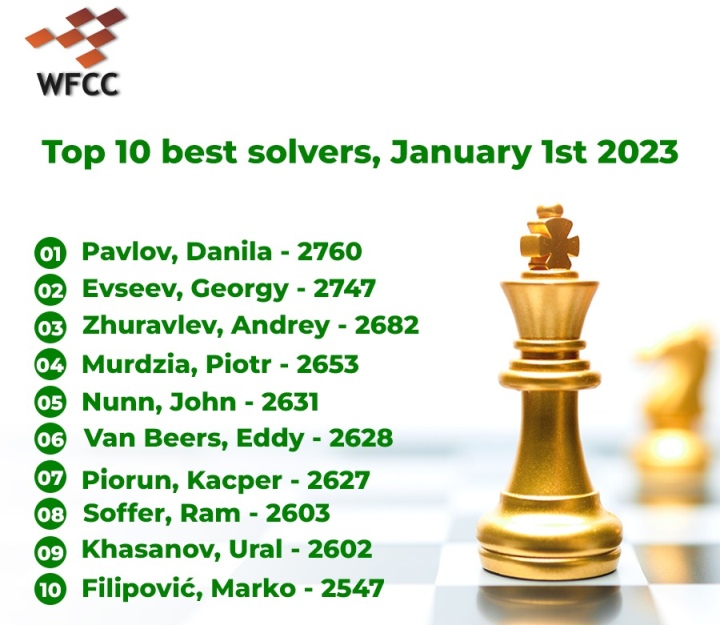 The latest Chess Solvers Rating List, issued by the Solving Tournament Manager and released by the World Federation for Chess Composition, set a historical record in this chess format. On January 1st 2023, 20-year-old Danila Pavlov (FIDE) became the youngest ever #1. His compatriot Georgy Evseev occupied the top position for eight previous years and still holds the absolute record as the longest-standing No.1.
Danila's rise to the top was only a natural outcome of his unprecedented series of triumphs. In May 2022, he convincingly won the 15th European Chess Solving Championship (ECSC) in Riga, thus defending his 2019 European title (after the Covid break in 2020-21). This alone was an absolute record for his age. On the way to this victory, Danila won the Open tournament in Riga, a traditional introduction to ECSC.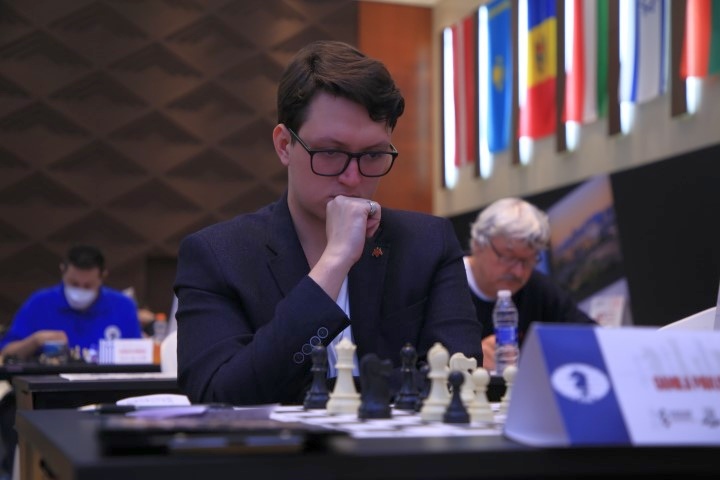 In the 45th World Chess Solving Championship in Fujairah (UAE) last November, Pavlov defended the title of World Champion from Rhodes 2021, again becoming the youngest-ever solver to do it. On top of that, he won the introductory open tourney again and became the overall winner of the World Solving Cup 2021/22, the cycle of 14 yearly solving competitions in different countries.
As if that wasn't enough, Danila capped the year by winning both tourneys in quick solving at the 64th World Congress of Chess Composition in Fujairah (Open Quick Solving and Open Solving Show), matching the 2022 domination of Magnus Carlsen in all different time controls.
GM solver Danila Pavlov is not the only junior representing a new wave of youngsters in solving competitions raising after the quarantine break in 2020/21. His compatriot Ural Khasanov, the new World Vice-Champion aged only 16, is bound to mount much higher from his current 9th position in the rating list.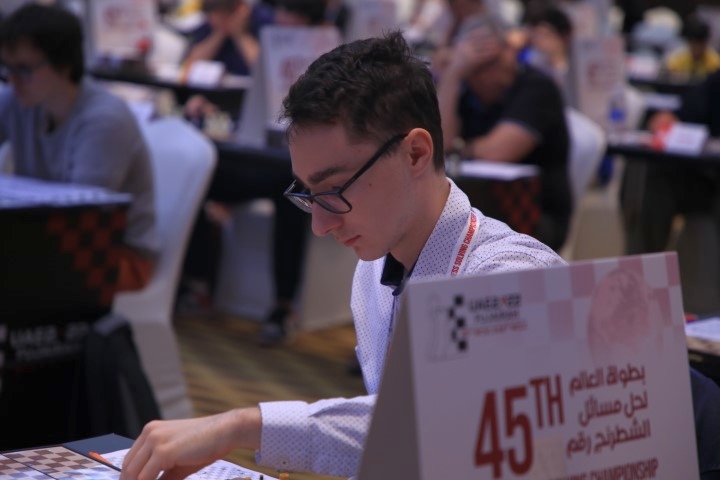 Ilija Serafimović from Serbia (pictured above), aged 18, just broke into the top 20. An all-around chess problemist, he is equally good at solving and composing chess problems. Ilija convincingly won all Youth Chess Composing tourneys at the 64th WCCC. Another new name is 14-years old Anirudh Daga from India, a rising star in both solving and composing.
The biggest gains in the rating list also belong to young solvers: Kamila Hryshchenko (20) from Great Britain (+163) (pictured below) and Kevinas Kuznecovas (17) from Lithuania (+144). Young Romanian chess players Denisa-Andreea Bucur (+74) and Mihnea Costacchi (+48), as well as Mongolian chess GM Bilguun Sumia (+65), are also on the upswing.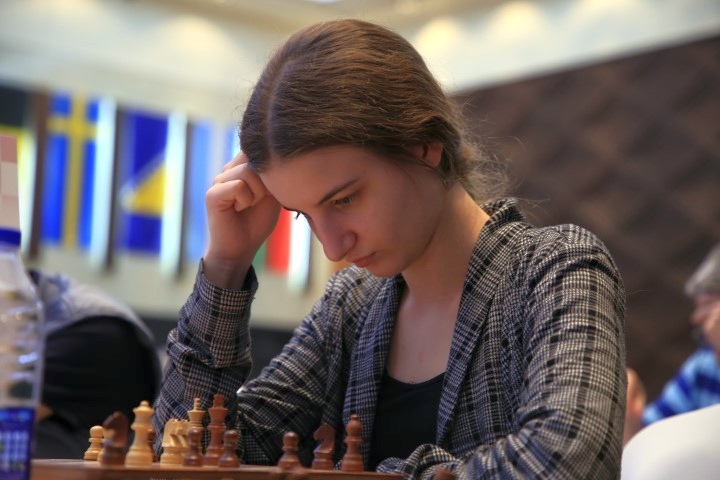 Photos: Fujairah Chess & Culture Club
Official website: https://www.wfcc.ch/