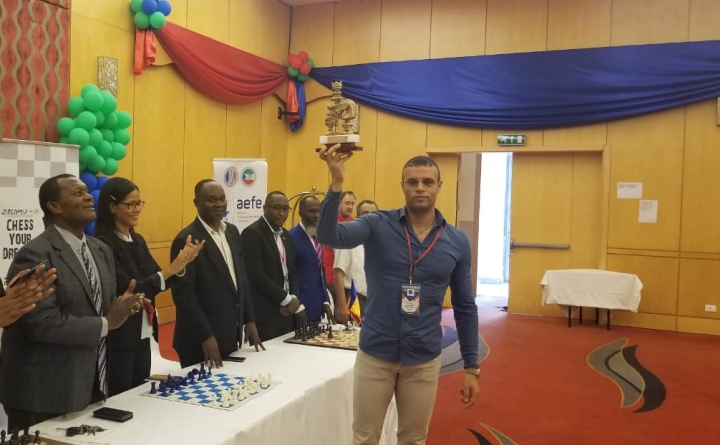 The FIDE Zone 4.3 Individual Championship took place in Bisila Palace Hotel in Malabo, Equatorial Guinea and brought together 15 contestants from Gabon, Cameroon, Burundi, Sao Tome and Principe, Chad and Equatorial Guinea. The list of participants included strong amateurs and a few titled and rated players, such as IM Marius Amba Oyon (Cameroon), CM Barthelemy Bongo Akanga (Gabon) and AFM Wilfried Ntamatungiro (Burundi). Officiated by chief arbiter Abdelfattah Akkour, his deputy Emile Ebongue and national arbiter Bernabé Oyono, the 9-round Swiss tournament stretched over seven days.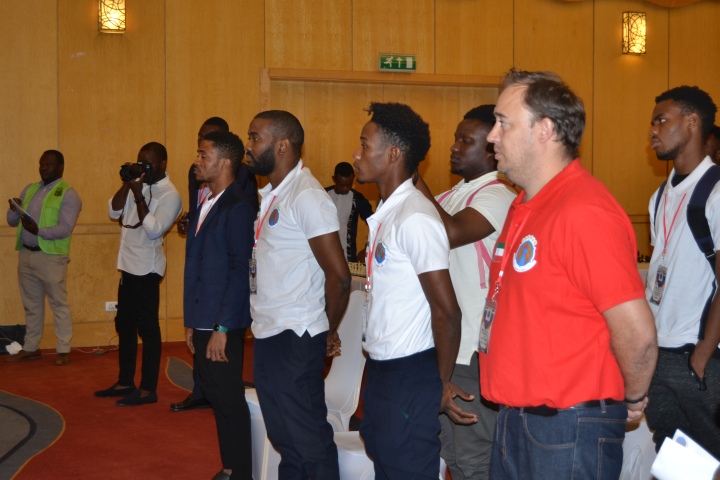 Sergio Pereira entered the event as a rating favorite and did not disappoint. The untitled player from Sao Tome and Principe scored an impressive 8/9 and finished clear first a full point ahead of Marius Amba Oyon and Barthelemy Bongo Akanga, who tied for second position. Marius took second place thanks to a slightly better Buchholz, while Barthelemy, the only player to beat the champion, came third.
Final standings:
| | | | | | |
| --- | --- | --- | --- | --- | --- |
| 1 | | Pereira, Sergio | STP | 2007 | 8 |
| 2 | IM | Amba, Oyon Marius | CMR | 1903 | 7 |
| 3 | AFM | Ntamatungiro, Wilfried | BDI | 1817 | 6½ |
| 4 | CM | Bongo Akanga, Barthelemy | GAB | 1811 | 6 |
| 5 | | Oscar Naranjo Gonzalez | GEQ | 0 | 5½ |
| 6 | | Akram, Yousouf Dahab | CHA | 1649 | 5 |
| 7 | | Nicolas Christopher Xavier | GEQ | | 5 |
| 8 | | Abdelaziz Bokhit, Badjoiri | CHA | 1618 | 5 |
| 9 | | Mahamat Hachim Bachar | CHA | 1741 | 5 |
| 10 | | Jonathan Sima, Avene | GEQ | | 5 |

Alongside the Zonal Individual Championship, a TRG seminar was held. It was conducted by FIDE Executive Director GM Victor Bologan, who covered eight important topics over twenty hours. Attendance was high, with fifteen 15 trainers from 3 countries interacting very actively, asking questions and giving comments. In the end, they all took the final exam.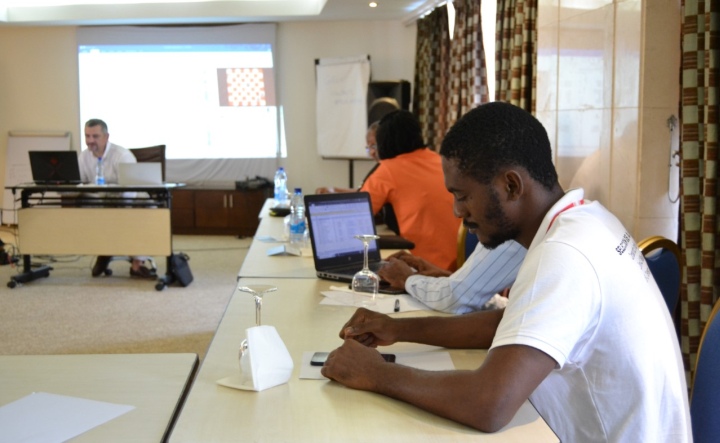 An Arbitres' seminar was also offered by Mr Akkour Abdelfattah, with the attendance of three countries: Thad, Cameroon and the host country Equatorial Guinea. It concluded with an exam taken by the participants.
During his short stay FIDE Executive Director met with one of the most important local authorities, the President of the National Olympic Committee of Equatorial Guinea, Mr Alejandro Martin Owono, to discuss Chess development in the country.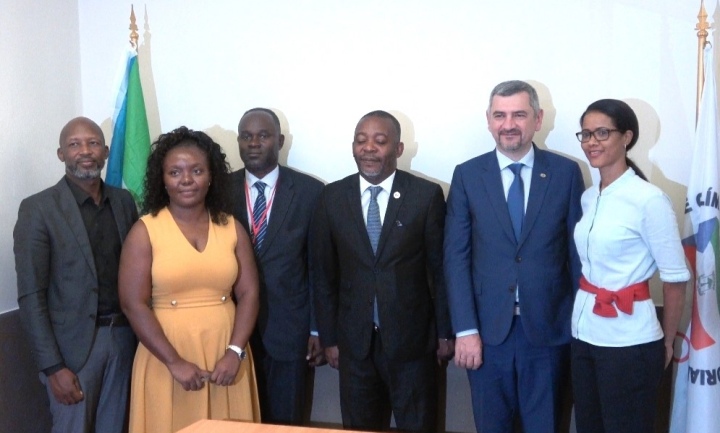 From left to right: Federico Ele Rano, President of Malabo chess club; María Obono, Secretary of the Olympic Committee of Equatorial Guinea; Pedro Nguema Ebile, President of the Equatorial Guinea Chess Federation; Alejandro Martín Owono Evuna, President of the Olympic Committee of Equatorial Guinea; Victor Bologan, FIDE Executive Director; Paulina Oliveira Borupu, Vice President of the Olympic Committee of Equatorial Guinea
During the meeting, GM Bologan stressed the steady progress of FENAGE, which over a few years has hit considerable milestones as a chess institution (2 FIDE congresses 2020 - 2022, one Olympiad full attendance and now organizing a Zonal Chess championship). He praised the existing collaboration between chess institutions FIDE/FENAGE and expressed his commitment to assisting and supporting the young federation. He also highlighted the rapid chess development and penetration in the country under the "Chess in Schools" and "Chess in Prisons" projects.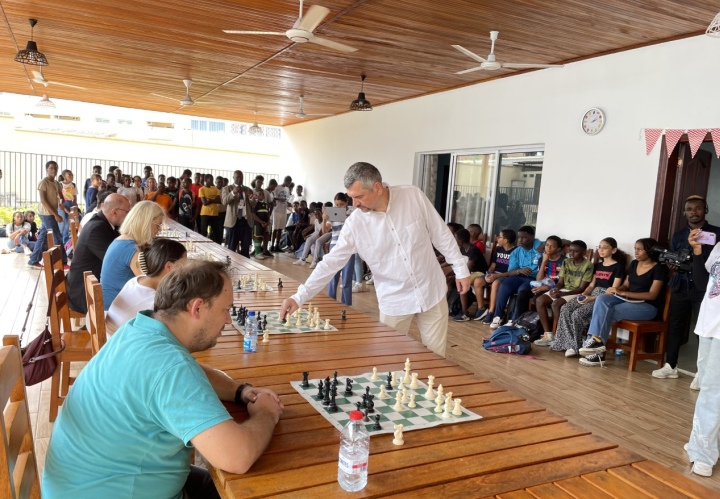 Several exciting side events took place on the sixth day of the Zonal tournament, including a simul by GM Victor Bologan with ten random players at the French School of Malabo. Due to his tight schedule, GM Bologan played extremely quickly, rushing from one table to the other, despite the heat (38 degrees Celsius) and the generator's intense noise (there was a blackout in the city). Thirty-five minutes after the initial move was made, all ten players capitulated, and an unexpected explosion of applauses and hoorays blasted from the crowd, recognizing an impressive performance by GM, who offered a short interview to the local media.