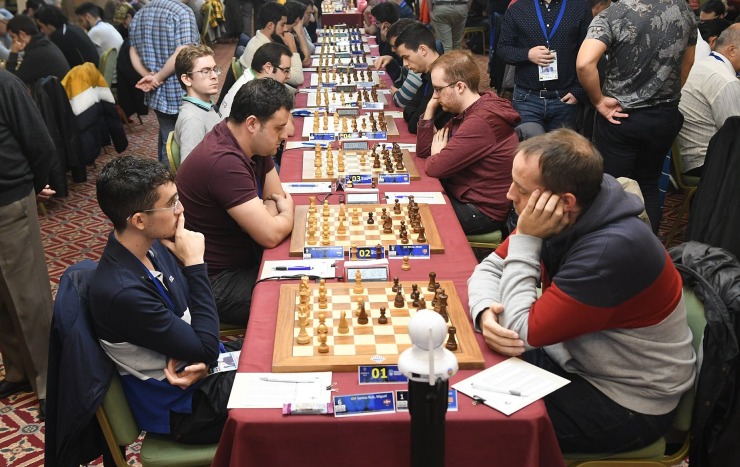 For the period of November 16-24, 2019, Marbella hosted the Spanish Championship, one of the strongest in the history of the country. As many as 142 players (both men and women) took part in this 9-round Swiss system tournament fighting for the titles of Spanish Champion and Spanish Women's Champion. The event also served as a qualifying stage for representing Spain at the European Team Championship.
The first move in the tournament was ceremoniously made by none other than twelfth World Champion Anatoly Karpov, who visited the Championship as an honored guest.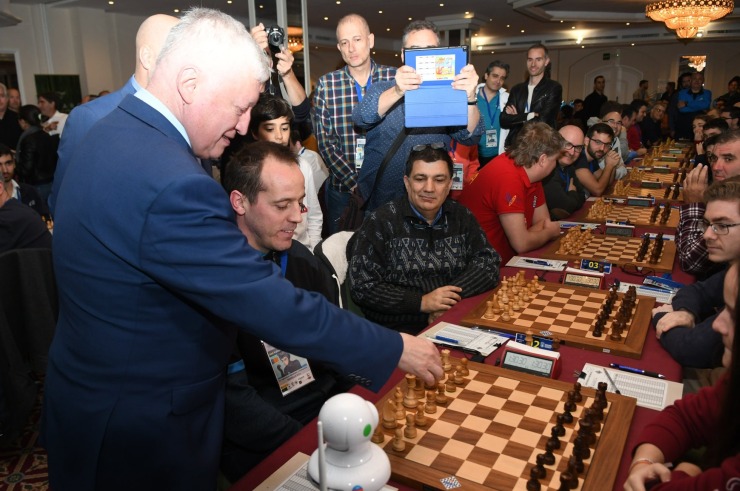 The competition was so close and intense, that despite relatively long tournament distance at no point the event had a sole leader. Before the last round, as many as fourteen players vied for the title including rating favorites Francisco Vallejo Pons (2694), David Antón (2686) and Alexei Shirov (2666). In the final round, the leaders GMs Jose Carlos Ibarra Jerez and Ivan Salgado Lopez who were a half-point ahead of a big group of players quickly drew their game, giving the pursuers an opportunity to catch up with them.
In such a situation, a massive tie for the first is more than likely and that is exactly what happened – seven players finished scoring 7 points each with Alexei Shirov taking the title thanks to better tiebreaks. Sabrina Vega Gutiérrez notched 5.5 points and took the title of Spanish Women's Champion.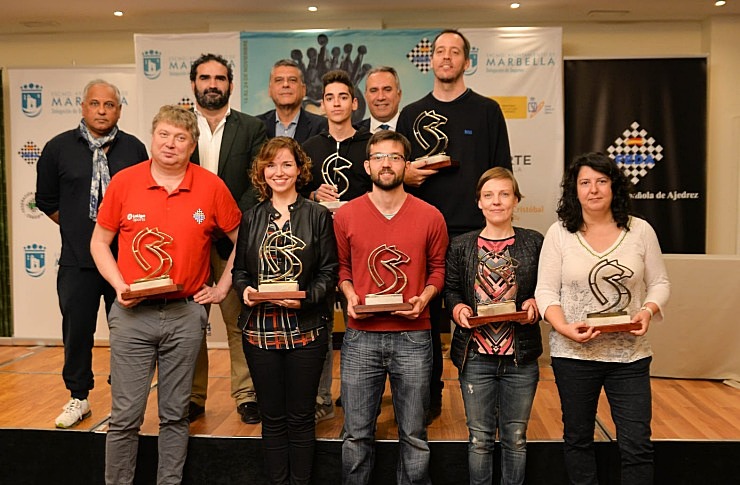 Final standings:
1. Alexei Shirov – 7/9
2. Iván Salgado López – 7/9
3. David Antón – 7/9
4. José Carlos Ibarra Jerez – 7/9
5. Francisco Vallejo Pons – 7/9
6. Manuel Pérez – 7/9
7. Jaime Santos Latasa – 7/9
8. Miguel Santos Ruis – 6½ /9
9. David Larino Nieto – 6½ /9
10. Jose Fernando Cuenca – 6½ /9