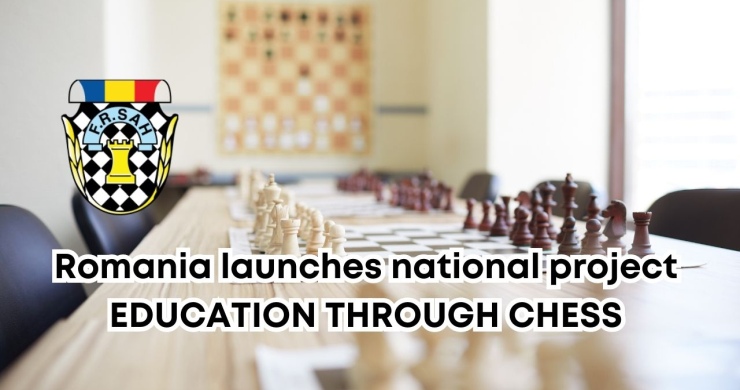 The Romanian Chess Federation has launched a national project, Education through Chess, which promotes the benefits of chess for children. The Ministry of Education is an institutional partner of the project.
The project aiming to teach chess to 3rd and 4th-grade students in public schools in Romania has three stages, including training teachers, offering chess as an optional study and organising chess events.
Three hundred teachers signed up for the programme over the first 30 days into its official launch.
The goal for the first year is to train 3,000 public school teachers and educate 50,000 students starting in the new school year 2023-2024.
"Chess has many benefits for children, such as learning discipline, order and creativity. In addition, chess enhances children's ability to concentrate and improves logical and memory skills. Chess is a 'mind sport', which means it is good for both adults and children. It teaches children not to give up easily, to overcome obstacles and to accept losses and learn from them. In today's fast-paced world, children struggle to focus. Chess is a powerful antidote because it improves children's attention span and teaches them to stay focused longer. The sport also teaches children to take risks, trust themselves, take the initiative, and become active and optimistic personalities. Chess is a valuable sport for children because it promotes equality of opportunity. Girls who are good at chess are also considered talented in mathematics and computer science. Teaching chess in schools can enhance children's cognitive skills, problem-solving skills and decision-making abilities," Vlad Ardeleanu, President of the Romanian Chess Federation, said.
Education through Chess offers a valuable opportunity for public school students to learn and benefit from the game of chess, and for public school teachers to receive professional training.