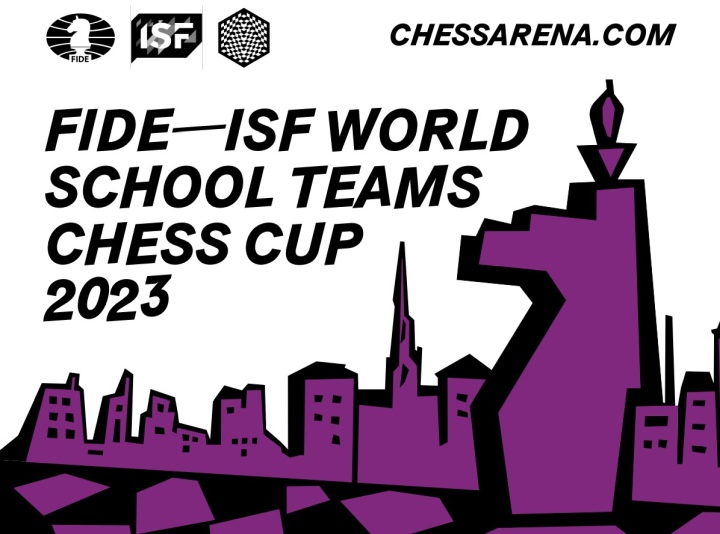 Following requests from participants and enabling more teams to register and take part in the Cup, the Organizing Committee of the FIDE – ISF World School Teams Online Chess Cup decided to make some changes to the event regulations. Given the above, the competition is postponed.
The new dates for Qualification events will be the 29th and 30th of April, and the Finals to take place on the 6th and 7th of May.
The changes below have been made to the regulations:
Ages 8 (2015), 9 (2014) and 10 (2013) were included in the U15 category.

Players could play in the upper group teams. So U15 category players can play both in U15 and U18 teams, but schools must choose one of that categories, as a player could not play in both categories.
The updated version of the regulations will be published soon.
---
About FIDE – ISF World School Teams Online Chess Cup
FIDE – ISF World School Teams Online Chess Cup is organized by FIDE, ISF (the International School Sport Federation) and World Chess and provides a platform for schools from FIDE and ISF member countries, as well as students from around the world, to connect with chess enthusiasts from across the globe and showcase their skills in an official international chess tournament.
The tournament features two age categories, U15 and U18. Each school team must consist of 1 to 7 full-time students from the same school.
The winners and medalists of the event will be rewarded with exclusive team training sessions with world-famous grandmasters, chessboards signed by the GMs, subscriptions for the World Chess Masterclasses program, and FIDE Online Arena premium membership packages.
The tournament will be held online on the FIDE Online Arena, with the final stage broadcast live on World Chess and FIDE's YouTube channels.
The new registration deadline is April 22, 2023. Please visit isf.fide.com to learn more about the event and to register your team.