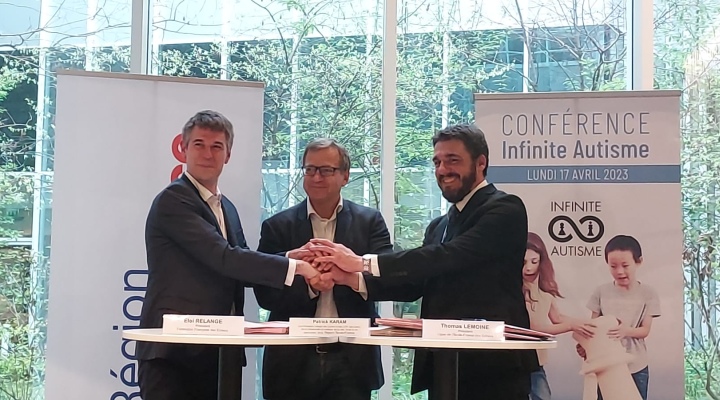 On Monday, April 17, the French Chess Federation (FFE), in partnership with the Île-de-France Region and with the support of FIDE and the European Chess Union organized an event dedicated to the signing an agreement between the Regional Council and the French Chess Federation.
The document is related to the launch of social chess programmes, including the Infinite Chess Project for children with ASD and other projects of the Health Social Disability Commission of FFE dedicated to health, well-being and social inclusion issues through the game of chess. The Commission is chaired by Franck Droin, who is also a chairman of the ECU Social Commission and a councillor of the FIDE Social Commission.
The panel of speakers included Eloi Relange, President of the French Chess Federation, Franck Droin, ECU Social Commission Chairman, President of the Health Social Disability Commission of the FFE, Anastasia Sorokina, Infinite Chess Project Leader, and Andre Voegtlin, Chair of the FIDE Social Commission.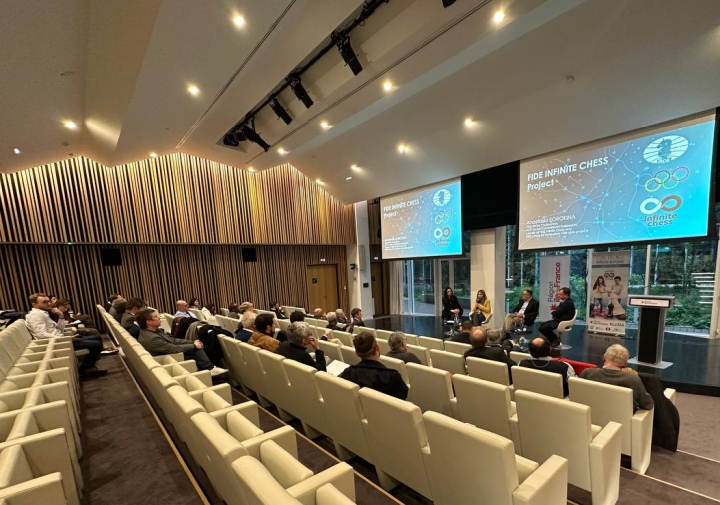 The speakers exchanged their experiences and showcased how chess helps people worldwide and makes changes for the better. According to them, many recent studies have already highlighted the benefits of playing chess to support the development of children with autism spectrum disorders, the DYS (dyslexia, dyspraxia, dyscalculia) or attention and hyperactivity disorders.
Eloi Relange, the President of FFE:
"Among its many assets, the game of chess brings many benefits for mental health. The French Chess Federation is proud to have set up Health Social Disability Commission to pilot a set of programmes dedicated social aspects of chess. The Infinite Chess Programme is the first of a set of measures focused on mental health and using chess as a new tool at the service of health professionals."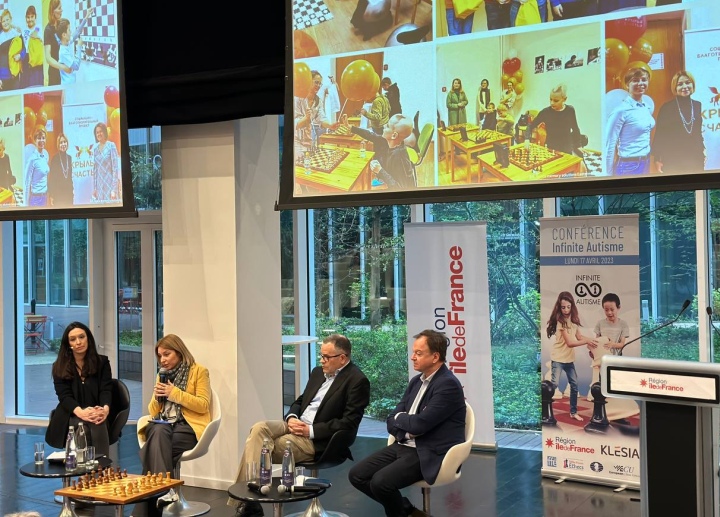 Anastasia Sorokina, Infinite Chess Project Leader:
"FIDE pays a lot of attention to Social projects, and I am extremely happy and proud that under the supervision of FIDE Deputy Chair Dana Reizniece-Ozola, our ambitious initiative became a major international project that helps so many children around the world. The vast interest in the programme in many countries resulted in our cooperation with IOC and project expansion to Asia. Next step of our prosperous partnership is Africa and America regions."
In 2023, the Infinite Chess Project runs in 25 health and leisure centres in France, with around 200 children with autism spectrum disorder learning chess.
The future development of the programme in France includes creating a large chess center and introducing more children with ASD to chess.