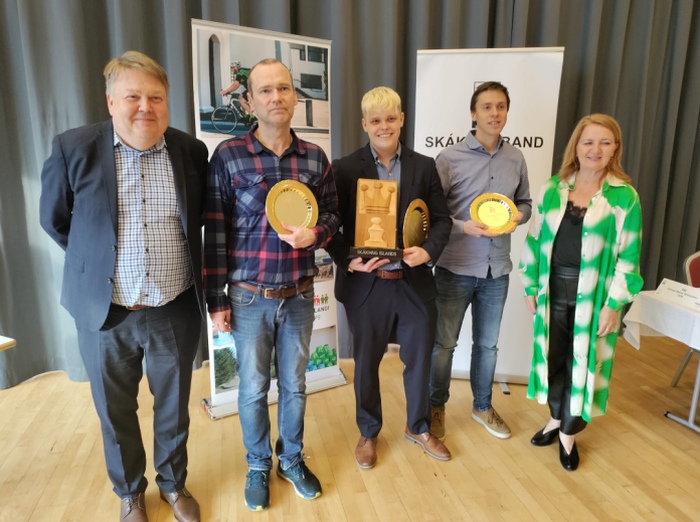 20-year-old IM Vignir Vatnar Stefánsson won his first Icelandic championship title in a close and exciting competition that came down to the wire.
Like many previous editions, the 2023 Icelandic Championship was a 12-player round-robin tournament with classical time control that took place from May 15–25 in Hafnarfjordur, Iceland.
As tournament fate would have it, as many as three participants - Gudmundur Kjartansson, Vignir Vatnar Stefánsson and Hannes Stefansson - scored 8.5/11 and tied for first place. In the final round, the leaders Vignir and Hannes drew their game (although the former was very close to a victory) while Gudmundur beat Lenka Ptacnikova and caught up with them.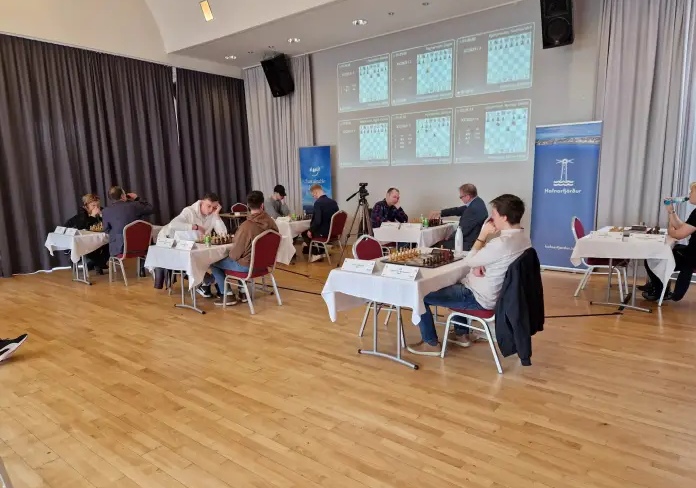 To determine the champion, a blitz double round robin (5 min + 5 sec increment) was played. Vignir Vatnar Stefánsson defeated Gudmundur Kjartansson and then escaped with a draw against Hannes Stefansson, while Kjartansson made quick work of Hannes Stefansson to score a full point.
The competition culminated in the fourth-round game between Gudmundur Kjartansson and Vignir Vatnar Stefánsson. Playing with White, Gudmundur achieved a slightly better position but made a fatal error on move 28, allowing his opponent to launch a deadly attack.
Now Vignir needed just a draw with the white pieces in the duel between Stefanssons. Although he was in danger at some point, Vignir (pictured below, left) managed to trade most of the pieces and reached a draw that secured his maiden national title.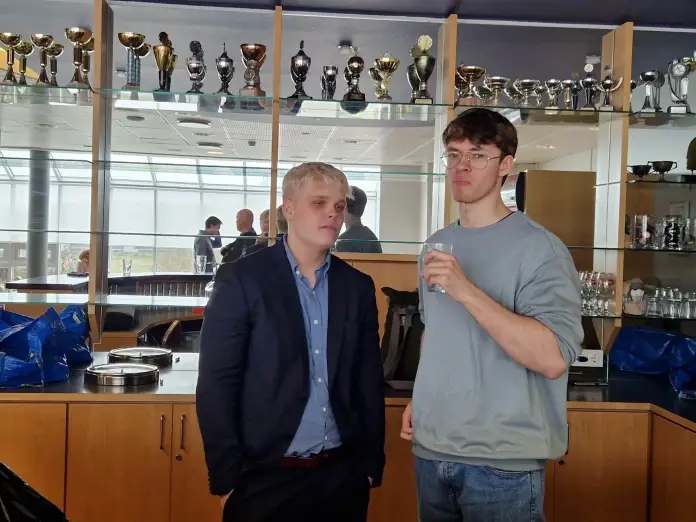 Final standings:
| | | | | |
| --- | --- | --- | --- | --- |
| 1 | IM | Vignir Vatnar Stefansson | 2470 | 8½ |
| 2 | GM | Gudmundur Kjartansson | 2402 | 8½ |
| 3 | GM | Hannes Stefansson | 2521 | 8½ |
| 4 | IM | Hilmir Freyr Heimisson | 2353 | 8 |
| 5 | GM | Hjorvar Steinn Gretarsson | 2539 | 6 |
| 6 | FM | Aleksandr Domalchuk-Jonasson | 2338 | 5½ |
| 7 | GM | Johann Hjartarson | 2466 | 5½ |
| 8 | GM | Henrik Danielsen | 2501 | 4 |
| 9 | IM | Dagur Ragnarsson | 2346 | 4 |
| 10 | WGM | Lenka Ptacnikova | 2099 | 3 |
| 11 | GM | Bragi Thorfinnsson | 2431 | 2½ |
| 12 | | Johann Ingvason | 2076 | 2 |

Official website: https://skak.is/frettir/
Photos: official website