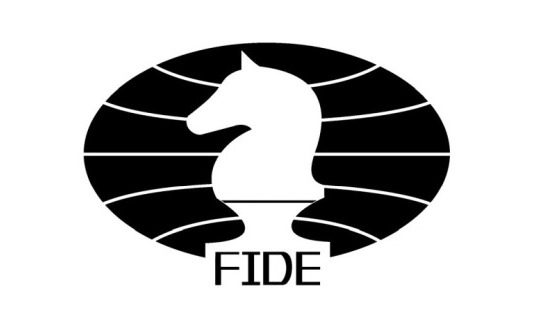 Lausanne, December 5, 2019
The FIDE Ethics Commission (ETH), composed of Yolander Persaud, Ravindra Dongre, Rajesh Hari Joshi, and Francois Strydom as a Chairman, held a meeting in Lausanne, Switzerland, during November 23-24.
During this meeting, among other matters, the ETH Commission studied the allegations of cheating against GM Igor Rausis at the 2019 Strasbourg tournament, and various other tournaments in the period 2015-2019.
An oral hearing was held at which were present, apart from the ETH members, the respondent Igor Rausis, Mr. Yuri Garrett of the FIDE Fair Play Commission, and Prof. Kenneth Regan.
Mr Rausis confessed to cheating on four different occasions, in three instances by using his mobile phone and in the other instance by pre-arranging the result of a game, and was found guilty as such on the basis of his own version. Taking into account Mr Rausis' acknowledgment of guilt, his co-operation at the hearing and remorse displayed, as well as his personal circumstances, but keeping in mind the precedent established by the ETH's decision in case no. 7/2015, the ETH unanimously decided to sanction Mr. Igor Rausis with a worldwide ban of 6 (six) years to take effect from 31 July 2019 and to end on 30 July 2025. During this period Mr. Rausis is prohibited from participating as a player in any FIDE rated over-the-board chess competition (whether classical, rapid, blitz or Fischer-random chess), and from any chess-related activity as an arbiter, organizer or representative of a chess federation. In addition, Mr. Rausis' grandmaster title is revoked effective from the date of publishing this decision.
For the sake of clarity, the sanction does not seek to prevent Mr. Rausis' participation in FIDE correspondence or online chess games, or to restrain Mr. Rausis from earning income during the period of the ban as a private chess trainer, teacher or coach, provided that he shall not act as captain or assist any player or team during any official FIDE event or Continental championship at the physical site of the tournament. Remote coaching is permitted. The ETH decision does not affect Mr. Rausis' rating or any other titles he holds, such as FIDE International Master, FIDE Trainer, and National Arbiter.
This decision was communicated this morning to Mr. Igor Rausis, the European Chess Union, the Czech and Latvian Chess Federations, the Fair Play Commission and the Investigatory Chamber (per IA Klaus Deventer).

Full decision (PDF)
[All the other decisions recently taken by the ETH will be published on the Ethics Commission Website in approximately two weeks]