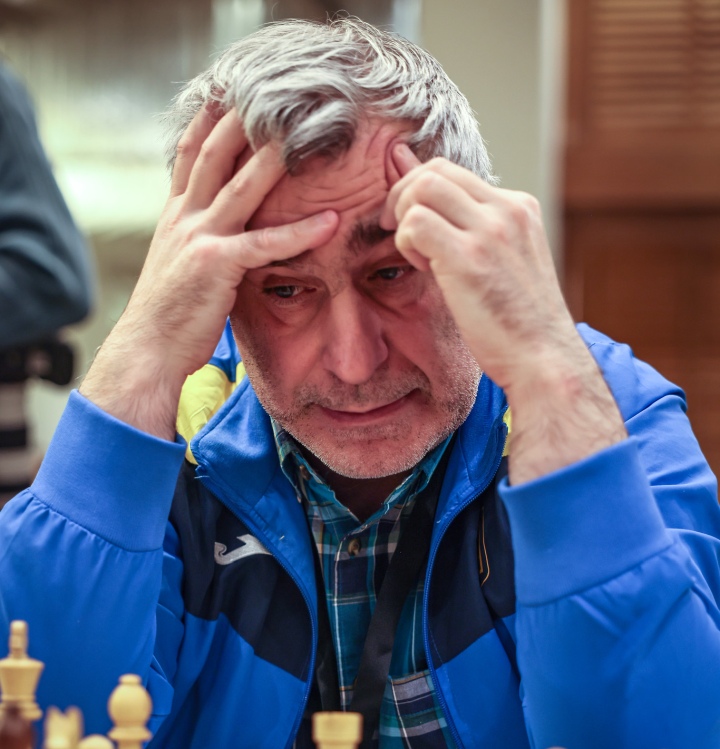 Vasyl Ivanchuk at the World Team Chess Championship 2022 in Jerusalem Photo: FIDE / Mark Livshitz

The FIDE World Cup will take place in Baku, Azerbaijan, from July 29 to August 25, 2023.
The World Rapid Champion (2016) and four-time Olympiad gold-winner (1988, 1990, 2004 and 2010), Ukrainian Grandmaster Vasyl Ivanchuk received a wild card from FIDE to participate in this major competition.
Vasyl Ivanchuk resides in Lviv, Ukraine. According to current legislation, he needs permission from the Ministry of Youth and Sports to leave the country for sports purposes as he is under the age of 60 (he is currently 54 years old). Such permission was not granted. The official request from the organizers of the World Cup, the Azerbaijan Chess Federation, was also declined.
To address this situation, some of the world's top Grandmasters signed an open letter to the Minister of Youth and Sport of Ukraine, Mr. Vadym Gutzeit. The signatories include Magnus Carlsen, Viswanathan Anand, Hikaru Nakamura, Fabiano Caruana, Wesley So, and Boris Gelfand.
We are asking the chess community to support this motion by sharing the letter and hope that more Grandmasters will voice their support for GM Ivanchuk.