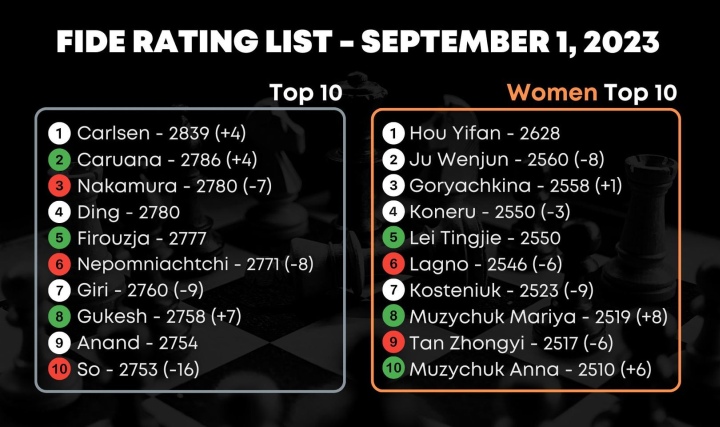 The FIDE World Cup and Women's World Cup impacted the September rating list the most.
Following their solid performance in the World Cup, Fabiano Caruana returned to the second position in the top 100 after almost a two-year break, while Gukesh D gained 7 points and made his first appearance in the top 10 open.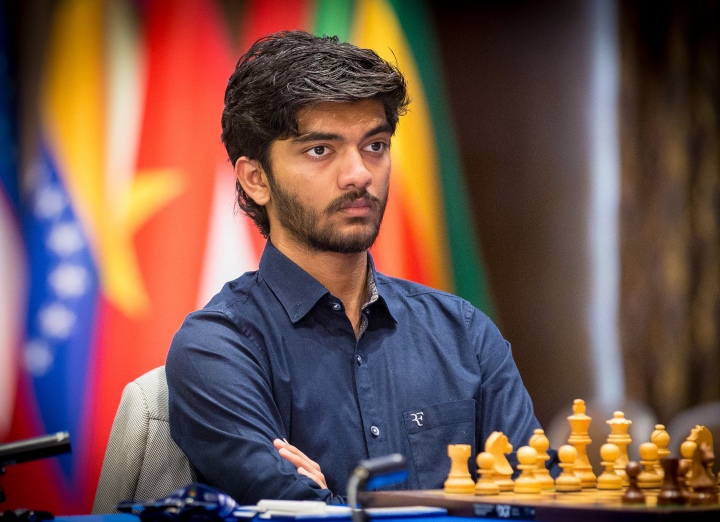 Photo: Anna Shtourman

Biggest gains in Top 100 Open and Women
| | | |
| --- | --- | --- |
| Velpula Sarayu | | 2387 (+336) |
| Abasov, Nijat | GM | 2677 (+31) |
| Beydullayeva, Govhar | WGM | 2383 (+28) |
| Ambartsumova, Karina | IM | 2418 (+25) |
| Grigoryan, Karen | GM | 2643 (+24) |
| Salimova, Nurgyul | IM | 2424 (+21) |
| Praggnanandhaa R | GM | 2727 (+20) |
| Keymer, Vincent | GM | 2717 (+16) |
| Divya Deshmukh | WGM | 2385 (+13) |
| Rakhmangulova, Anastasiya | WIM | 2354 (+13) |

Sarayu Velpula (pictured below) deservedly topped the list after making an extraordinary 335-point rating jump in August. The 17-year-old from India achieved one of the greatest results in modern chess history by picking up 214 points in XI Torneo Internacional Cidade de Pontevedra Masters (the last seed, she also completed her first WIM, WGM, and IM norms) and earning another 122 points in Leca Chess Open. Over the last two months, Sarayu Velpula increased her rating by 542 points and debuted in the top 100 Women.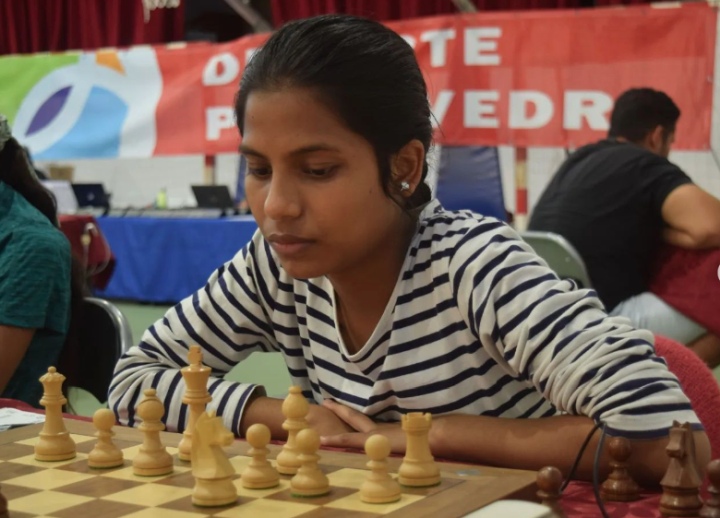 Photo: Cristian Arcas/ Pontevedra Masters
Praggnanandhaa R, Vincent Keymer, and Nurgyul Salimova became the primary rating beneficiaries of the FIDE World Cup in Baku. The young Indian and German reached their career high and debuted in the top 20 and top 30 open, respectively.
Govhar Beydullayeva and Divya Deshmukh scored a modest amount of points in the FIDE Women's World Cup but fared well in the Abu Dhabi Masters Chess Tournament to make it into the top 10 of biggest rating gainers in August.
Anastasiya Rakhmangulova lost some rating points in the FIDE Women's World Cup but made up for that with her excellent showing in the Slovak Open 2023.
With hundreds of rapid games by leading GMs played, the two main competitions in August, the FIDE World Cup and the FIDE World Rapid Team Championship, brought about significant shifts in rapid rating lists.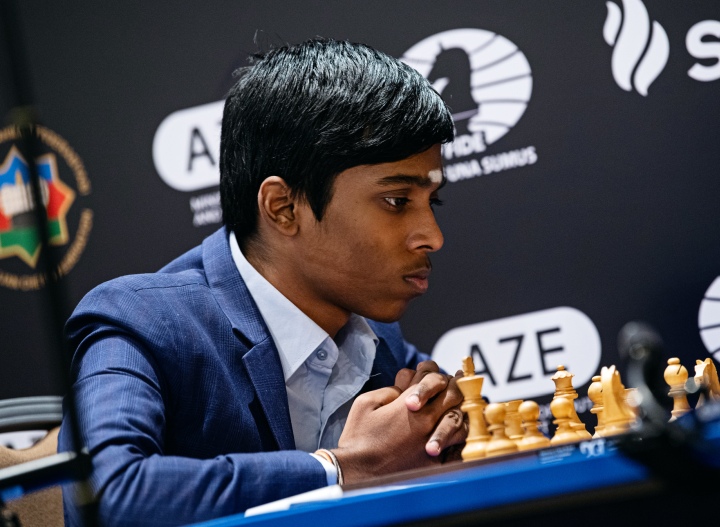 Photo: Stev Bonhage
Praggnanandhaa's progress in the rapid rating list is no less remarkable than his rise in classical chess. The World Cup finalist earned an impressive 58 points in August and moved 35 positions up. The same applies to the Women's World Cup runner-up, Nurgyul Salimova, who earned the same 58 points.
The list of rapid chess overperformers also includes Mai Narva (+37), Teodora Injac (+32), Baadur Jobava (+24), Gukesh D (+22), Pentala Harikrishna (+16) and Zhu Jiner (+15) to name a few.