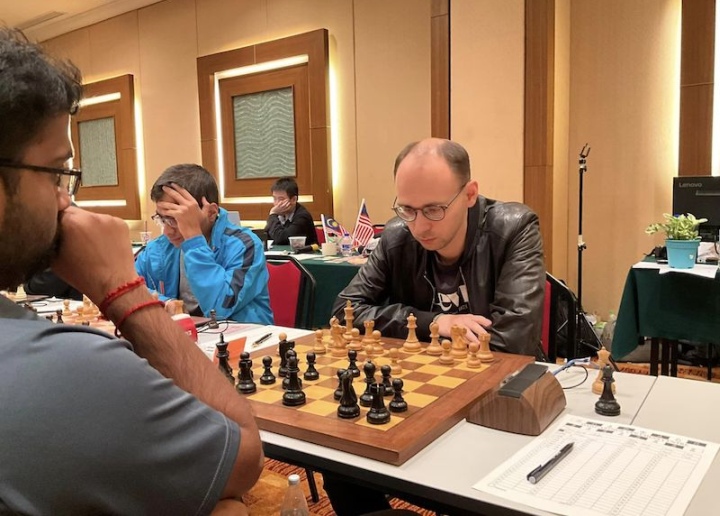 Vitaly Sivuk (SWE) emerged as the winner of the 2023 Malaysian Open Championship. As many as four players scored 7/9 and tied for first place, but the reigning champion of Sweden came out on top thanks to superior Buchholz.
The 18th edition of the Malaysian Chess Festival, supported by the FIDE Aid Package, took place from August 25 to September 3 in Kuala Lumpur. The festival program included several competitions, including the Malaysian Open Championship, a nine-round Swiss tournament with classical time control that brought together 139 players (nine GMs).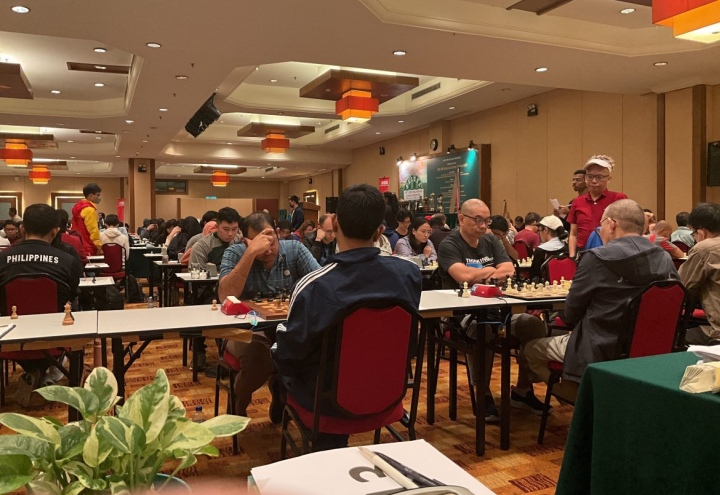 The tournament was a very close race that came down to the wire. Heading into the final ninth round, Mitrabha Guha of India was a half-point ahead of Sivuk, while a large group of players trailed the leader by a full point.
Unfortunately for Guha, he suffered a painful defeat at the hands of his countryman, Deepan Chakkravarthy, and allowed three players to catch up with him. In the end, just 2.5 Buchholz points separated the champion (Sivuk) from the runner-up (Guha), while Aditya Bagus Arfan (Indonesia) and Deepan Chakkravarthy finished third and fourth respectively.
A large group of players netted 6.5/9 and tied for fifth place.
Final standings:
| | | | | | |
| --- | --- | --- | --- | --- | --- |
| 1 | GM | Sivuk, Vitaly | SWE | 2459 | 7 |
| 2 | GM | Mitrabha, Guha | IND | 2505 | 7 |
| 3 | FM | Arfan, Aditya Bagus | INA | 2410 | 7 |
| 4 | GM | Deepan, Chakkravarthy | IND | 2446 | 7 |
| 5 | GM | Iniyan, P | IND | 2502 | 6½ |
| 6 | GM | Laylo, Darwin | PHI | 2426 | 6½ |
| 7 | IM | Nitin, S. | IND | 2386 | 6½ |
| 8 | IM | Kushagra, Mohan | IND | 2397 | 6½ |
| 9 | FM | Poh, Yu Tian | MAS | 2377 | 6½ |
| 10 | GM | Nguyen, Van Huy | VIE | 2363 | 6½ |
Photos: gilachess.org