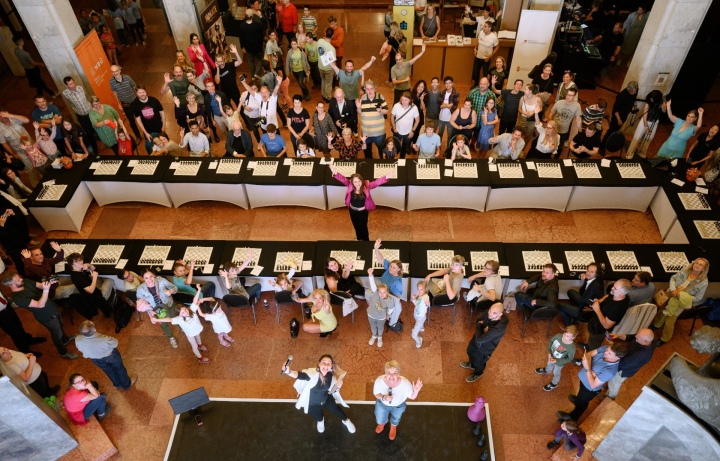 More than 4,000 people visited the Hungarian National Gallery over the weekend on October 14th for the on-site events of the 9th Judit Polgár Global Chess Festival. This year, the festival expanded to a two-day event, and on October 15th, 220,000 people from around the world joined the online programs.
The 9th Global Chess Festival, supported by Morgan Stanley, dedicated an entire weekend to exploring how we can make good decisions in life through chess. From outstanding speakers to world-renowned chess influencers, Chess Olympiad participants, grandmasters, and the audience played a crucial role in shaping both on-site and online events this year. During the two days of the event, in-person and online, nearly 350,000 people at the festival were curious about the programs, e.g. how chess and artificial intelligence can reform education.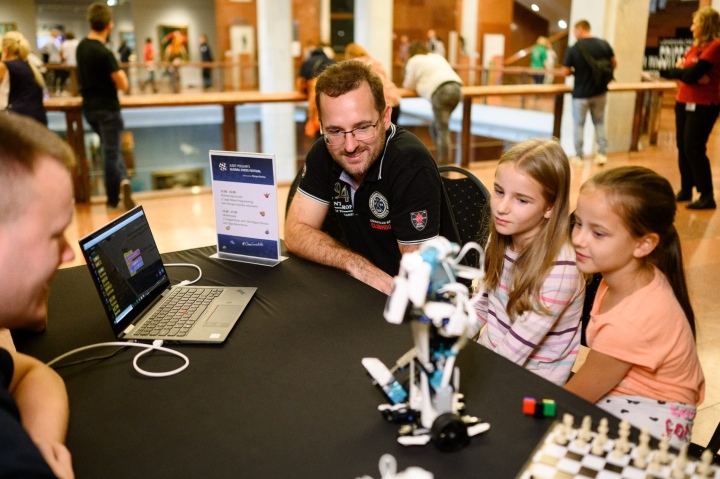 The main theme of this year's festival was decision-making, as Judit Polgár, the festival's founder, stated: "I believe that in today's world, it is particularly important for us to be aware of the consequences of our decisions. When choosing the theme, I wanted people to think a bit about when and how decisions are made, from the smallest to the most significant, or how they can be modified once made. Chess allows us to practice and develop this process so that during the game, people develop a kind of flexibility and become instinctive in finding quick solutions to different life situations. In today's world, existence and survival are at stake, and continuous reconsideration and replanning are essential. This flexible mindset plays a key role in our decision-making."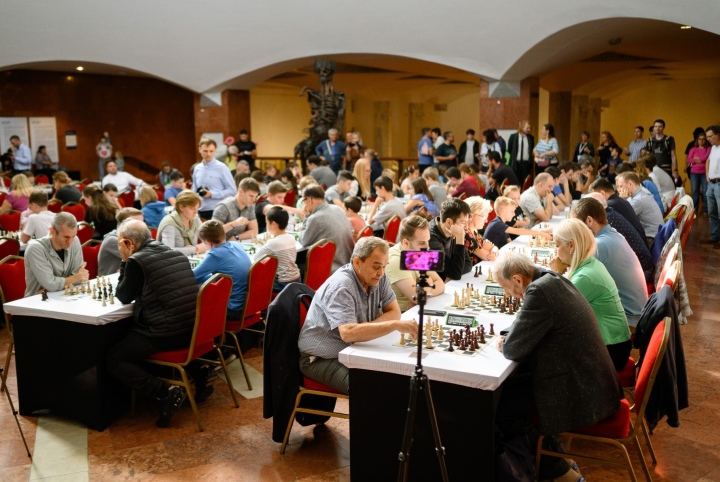 The role of chess and artificial intelligence in acquiring future skills
On October 15th, the Educational Chess Summit was held online, featuring speakers like Shameed Sait, an artificial intelligence expert, and Prof Barry Hymer, Professor of Psychology in Education at the University of Cumbria, discussing the role of chess and artificial intelligence in education and other innovative development methods. The event brought together speakers from 6 continents. Prof Hymer outlined the core tenets of mindset theory. "Through artificial intelligence-driven chess games, children can encounter multiple possible outcomes during the game, making it easier for them to learn and practice the consequences and effects of individual decisions. AI using chess helps teach children flexible thinking and the acquisition of 21st-century key skills," as highlighted in the presentation of the artificial intelligence expert Shameed Sait.
"Morgan Stanley not only supports the Global Chess Festival but also shares a commitment to education with Judit Polgár," said Norbert Fogarasi, head of Morgan Stanley's Budapest office. "We support various educational programs, especially in the STEM (science, technology, engineering, mathematics) fields, and our main goal is to encourage as many young women as possible to develop their talents in these fields. A great example of this is Smartiz, a series of mathematical and programming sessions for high school girls organized in collaboration with the Women in Science Association. We are also proud that during the festival, our volunteer staff, in addition to chess, introduced dozens of children to the mysteries of robot programming."
Polgár Judit vs. 76,000 Chess Players
Those who visited the National Gallery on Saturday witnessed a unique hybrid chess simul, where Judit Polgár played against 29 selected players, as well as Tania Sachdev, the Indian champion, Chess Olympiad bronze medalist, influencer, and Alessia Santeramo, the Italian champion, Chess Olympiad participant, streamer, and their communities. Decision-making played a significant role here as well, as the two influencers asked their followers what their next move should be.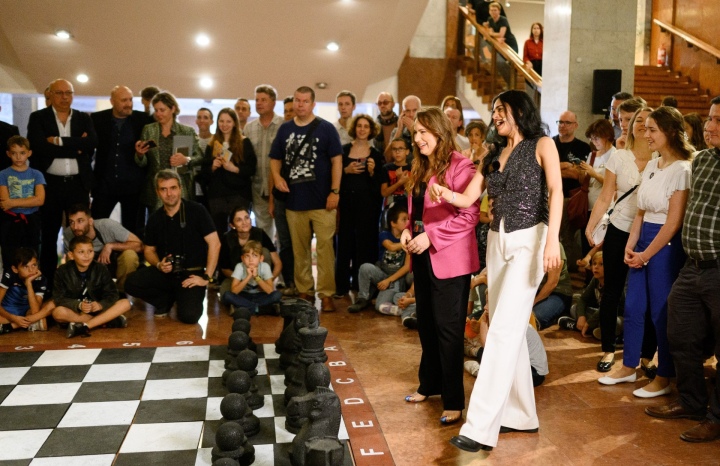 The organizers had a special world premiere for the festival's second day. Over 200,000 people followed the unconventional e-sports event, the chess triathlon, on Sunday, where four mixed teams competed in three events. The unconventional contest of chess mixed teams (Gellért Karácsonyi & Dana Reizniece-Ozola, Alessia Santeramo & David Howell, Zsóka Gaál & Ferenc Berkes, Miguel Illescas & Olga Alexandrova) was won by team Mighty Fox, Zsóka Gaál & Ferenc Berkes.
"We can achieve significant changes in life, especially in leadership positions, both at social and global levels, if we can understand the consequences of our decisions and adapt to new situations. I believe that we should be open to the world and all changes, and it is worth teaching this to our kids. Our goal is to prepare children for the challenges of the future through chess, with the Chess Palace program, which is celebrating its 10th anniversary this year, so that they can make the best decisions in their adulthood. We hope that this year's Global Chess Festival was able to pass on not only the love of the game but also the recipe for making good decisions to the visitors," said Judit Polgár.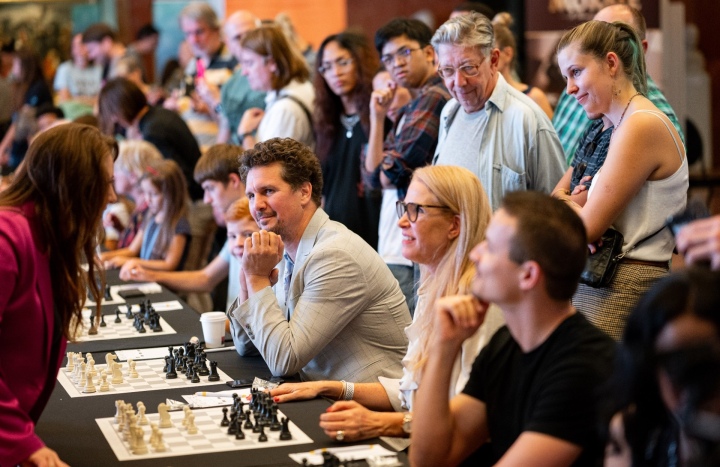 The programs of this year's festival can be viewed at the following link:
https://www.globalchessfestival.com/index.php/en/live
The festival summary video can be viewed at the following link: https://youtu.be/691En9gzrJA?si=w90KpzDl3nnfTyl1
More information: press@juditpolgar.com