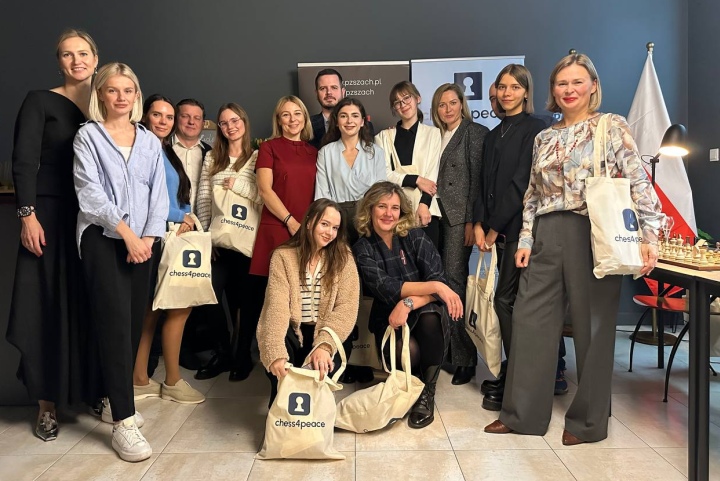 Chess4Peace, a special project set up by FIDE and its Commission for Women's Chess, with the support of the International Olympic Committee and Polish Chess Federation, was launched in Warsaw, Poland, this fall. It is aimed at helping young women from Ukraine, aged 18-23, who have left their home country because of war.
The first leg of this unique project, designed to open the door to the world of chess and show new ways for personal growth, job opportunities, and self-discovery, took place from November 9-13 in Warsaw at Chess Corner Club (Sarmacka 6).
The chess camp program for young Ukrainian girls included motivational meetings with outstanding chess personalities, master classes, simuls, visits to a stylist, photography classes and many other events.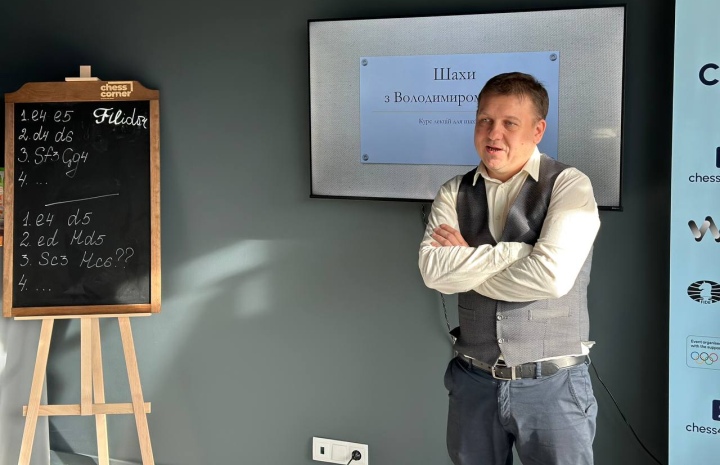 Over four days, young refugee women from Ukraine studied chess with GM Volodymyr Baklan, met with outstanding personalities like GM Natalia Zhukova and Deputy Chair of FIDE Management Board, WGM Dana Reizniece-Ozola, and learned new chess-related professions from project leader WIM Anastasia Sorokina, chess journalist, WGM Anastasiia Karlovich, and FIDE arbiter, WIM Natalija Popova. They also met a stylist, Natalia Ryzhenko and spent an educational chess & art evening with Dmitry Salodky.
"Being a member of the chess family, you learn what solidarity is. We feel that we need to use chess as an excellent instrument in our hands to help," said Deputy Chair of the FIDE Management Board Dana Reizniece-Ozola, whose motivational speech about chess in career inspired many participants.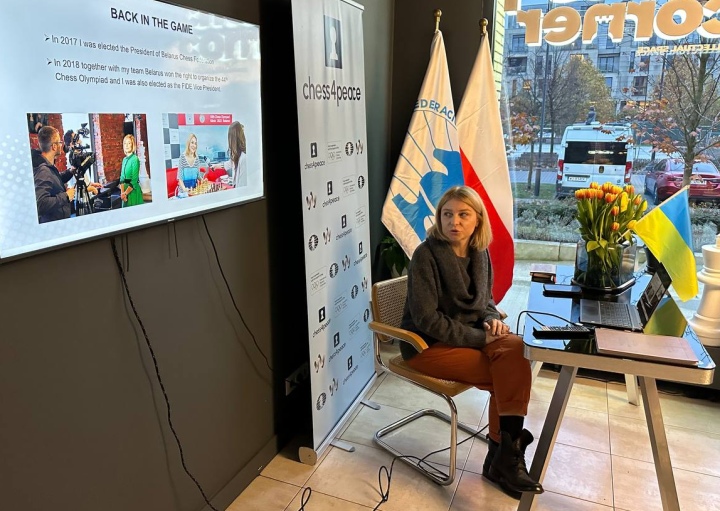 "The main goal of the project is to show the girls that in chess, there are a lot of professions and all borders that you build, you build yourself. Be brave, be smart, be proactive, and you can achieve in your life whatever you want," added the project leader, Anastasia Sorokina.
The first camp was a real success. After the offline leg this November, participants of the Chess4Peace project will continue meeting offline until May 2024.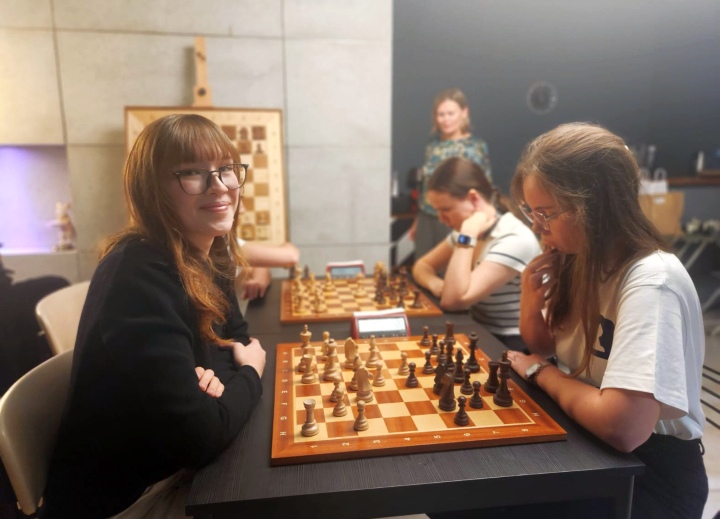 "The project opened the world of chess for me and showed me all the possibilities of being involved in chess without playing professionally. All the organizers and lecturers were inspiring, interesting and full of insights. I've never met such people and felt like I found my perfect community. Although it was a chess project, we talked about style, self-presentation, and even made jewellery. We talked and learned and really had a super combination of learning and having fun," said Anna from Kyiv.
"I am grateful for the Chess4Peace project because it motivated me to do something new. We had many interesting lectures and learned that chess could be useful not only as a game. The project gave me a lot of knowledge, new friends, useful contacts and a new understanding of what I can do. Thanks to all organizations for this wonderful experience!" added another participant, Polina.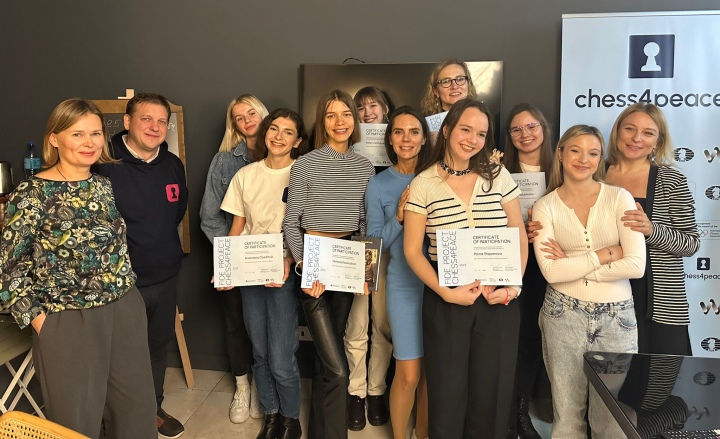 The project serves as a testament to the power of solidarity and the human spirit. It's a vivid reminder that every move counts, every decision matters, and even during tough times, there's a community ready to support, uplift, and advocate for a better tomorrow.