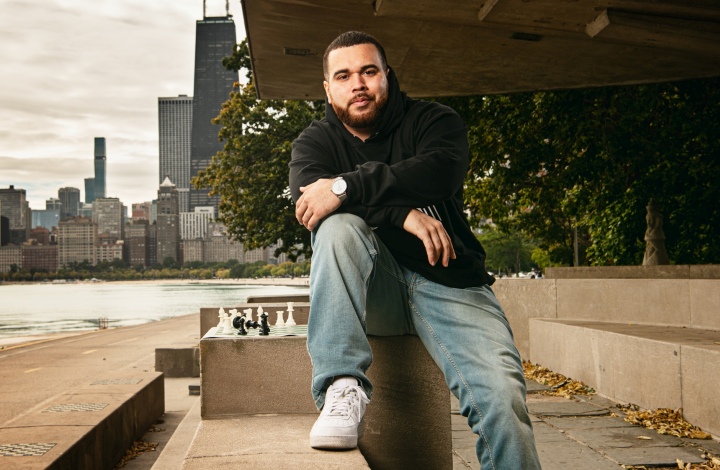 Hector Guifarro had a troubled childhood. At the age of 19, he "made a bad choice" which landed him in prison. Chess was his way out. This is his story.
Hector Guifarro (29) was born and raised in Waukegan, Illinois, an industrial suburb of Chicago. A predominantly working-class area with a slightly lower crime rate than other US neighbourhoods. Unfortunately, at an early age, Hector started going down one of life's darkest alleyways.
"I was a troublemaker as a teenager and got kicked out of school. My mum sent me to military school when I turned 18. I then got a job at a bank and competed in amateur boxing. Even though I was starting to do well for myself, I was still involved in the streets and - I ended up in prison".
It wasn't long before the law caught up with him. The crime was such that it warranted 14 years of prison. Hector took a plea deal, served seven and spent the other seven on parole. It was in prison that he found his path "to becoming a better person", thanks to chess.
"Prison is where I found the game of chess. My chess became my island. It kept me out of trouble. It built my confidence and made me believe in myself".
Hector had never played chess before. He heard about the game, but it "wasn't on the radar" for him. Until Statesville.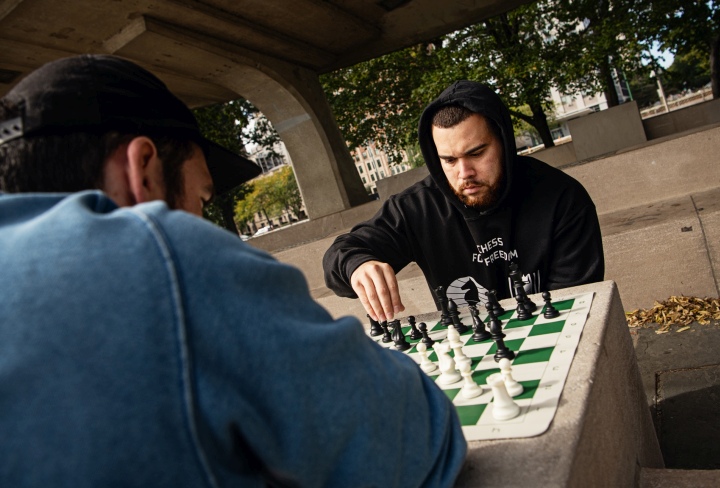 Stateville Correctional Center is a maximum-security state prison for men in Crest Hill, near Chicago. Some of the most notorious criminals served their time there, and some ended it there. Stateville is one of three sites in which executions were carried out by electrocution in Illinois.
"County jails are different than prisons. When I was in prison, we only got out for an hour a day, and every day, I would play chess for that hour."
A lot of people play chess in prisons, Hector notes.
"As I entered Stateville, I remember walking, and I heard inmates yelling out numbers. At first, I didn't know what they were doing. Later, I found out they were playing chess throughout the whole time, even in their cells".
Some of the inmates who played chess showed it to Hector.
"At first, I was having a hard time understanding how the pieces move, but a friend of mine helped me understand. He broke it down to me. And after that, I just kept playing with everybody who wanted to play. Some inmates are very serious and competitive. But for me, it was always a healthy competition".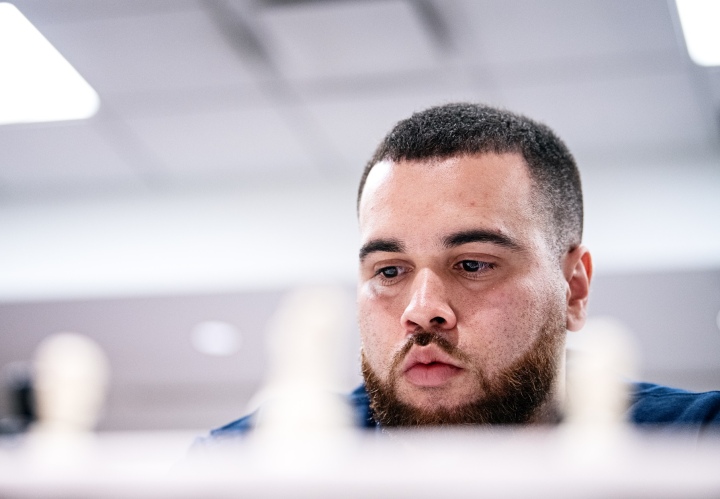 Discovering chess in prison helped Hector get on track with his life – starting to plan his moves and take responsibility for the mistakes, knowing they were a product of his choice, not somebody else's. After seven years – on May 29 2020 – Hector left prison.
"I've been out of trouble ever since. I completed my parole with no incidents with the law. Now, I'm getting ready to graduate from college. Chess helped me think differently and changed my whole thought process. It also helped me deal with losses, which was difficult for me to do before".
One of the first things Hector did after leaving Stateville was to contact FIDE.
"When I saw that FIDE was doing something for chess in prisons, it related to me so much. I then sent them an email and told them everything about my life, and they got back to me and got me involved in the project for prisoners".
Hector took part in chess competitions in the US and has been a chess coach for the past three years.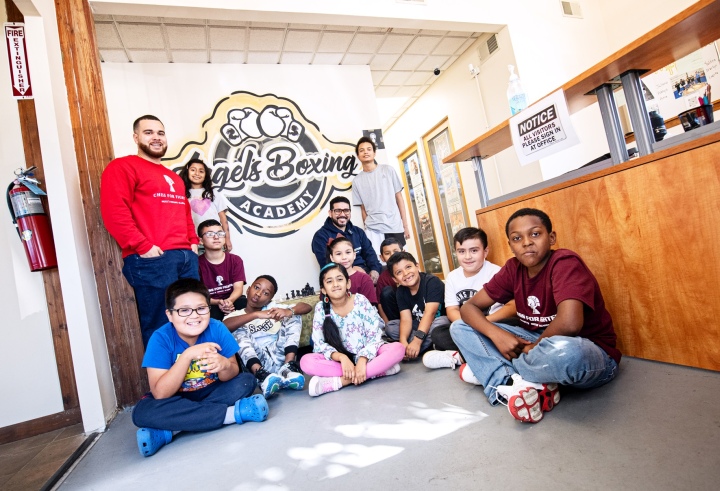 "My ELO now is 1330. My main goal is to bring chess to my community and offer it to the youth and give them a platform where they could experience competitive chess".
In January 2021, Hector co-founded the Chess for Fighters Program at the Angels Boxing Academy.
"Angel Lopez, who is the founder of Angels Boxing Academy, reached out to me about a chess program. I visited the gym, and I liked what I saw. He and I teamed up and created the Chess for Fighters program. Together, we created something special for our community, and we introduced the game of chess to the youth and also gave the students a platform to experience competitive chess. We are now doing chess tournaments, and all our students are members of the US Chess Federation. Pretty soon, we're going to be having chess champions coming out of the academy".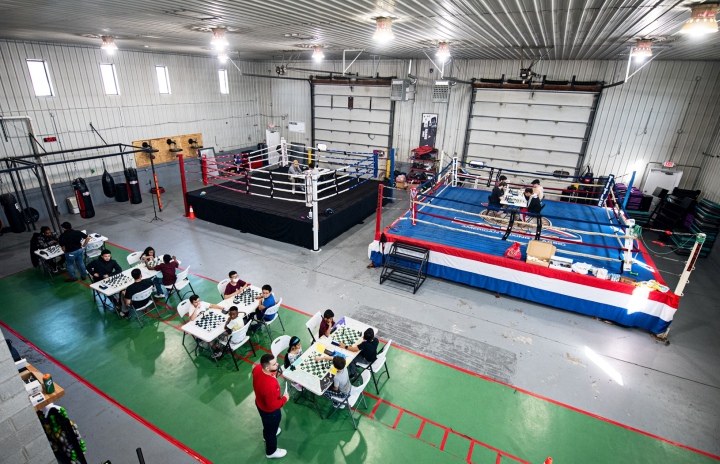 Apart from running five chess programs at schools, this summer, Hector has taken up a job as an outreach specialist with the Lake County Peacemakers, working on reducing gun violence in Waukegan and working with at-risk individuals to help them find resources.
Many of the kids he deals with never saw a chess piece in their life but have already held a gun. He tries to explain how chess will help them, even if they choose life on the streets.
"I try and explain that chess can help them to think about the moves they make in life. If you're living that lifestyle on the streets, you'll always have to think about a lot of things that can happen. The point is teaching people that they have choices – like moves in chess. And if I mess up, well, that was my choice. And I apply that to life, and that kept me out of trouble."
Hector Guifarro will soon graduate from applied science at the College of Lake County. He has been accepted to two universities where he applied to do his BA in cyber-security, and he also got a scholarship.
When reflecting on how prison and chess changed his life, he sums it up with the following:
"In prison, I learned to believe in myself. Chess made me believe, and after that, I thought I could do anything. Coming out of prison, I felt more confident. I had that mindset that I wanted a better life and that I never want to come back to where I was."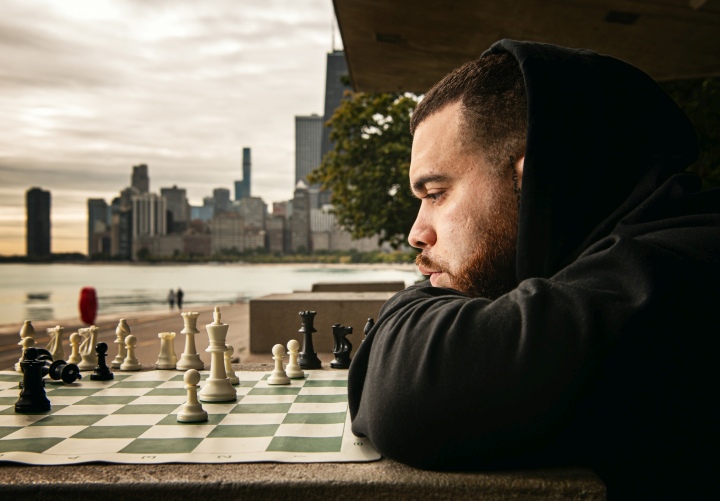 Apart from Hector, the happiest person for him is his mother.
"I know I'm making my mum and family proud, and I want to continue making them proud. I also want to make my community proud. I also have a little brother who just graduated high school and turned 18. I need to set an example for him. He also plays chess and does boxing, and I'm really happy he's getting on a good path to life."
As for Hector's chess ambitions - "of course, I'd like to become a grandmaster", he says with a laugh. "But my main goal is to finish my education and help create chess champions."
By Milan Dinic
Photos: Stev Bonhage
---
About the Chess for Freedom program
Chess is a game that not only allows the inmates to spend a quality time and socialize in a smart and safe way, but also can serve to decrease such common symptoms like depression, stress, and anxiety. Developing memory and logical thinking, improving concentration skills, and imagination may foster their reintegration after liberation. Chess inspires self-motivation, develops the capacity to foresee consequences and demonstrates the success is a reward for hard work.
To support and promote this line of work, the International Chess Federation (FIDE) and the Cook County Sheriff's Office (Chicago, USA) have signed a cooperation agreement and launched the "Chess for Freedom" program. This project kicked off in May 2021 with an online conference and an exhibition tournament with four participant countries. On October 11-13, 2023, a record-breaking 118 teams from 50 countries took part in the 3rd Intercontinental Online Chess Championship for Prisoners.
FIDE has also launched a Chess for Freedom Network for sharing best practices, case stories and lessons learned, participating in workshops and seminars, and getting help to start or reinvigorate national Chess for Freedom initiatives. If you want to join the network, just send an email to socialchess@fide.com, and you will be contacted.
More info: chessforfreedom.fide.com