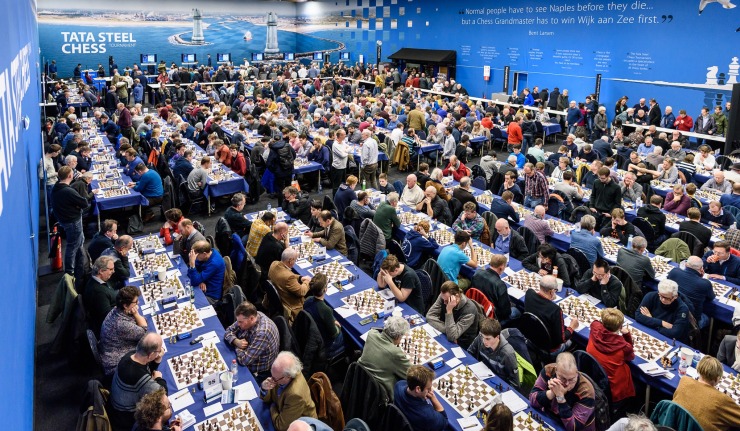 After several rapid and mix events, traditional Tata Steel Chess Tournament 2020 in Wijk aan Zee looks like a window into the glorified past of chess. A true classical super-tournament presents an interesting combination of established stars and ambitious newcomers in which every round is sure to deliver a lot of amazing encounters. Sometimes spectators and chess analytics will need to spend a lot of hours to understand the real nature of the players' plans and concepts.
The first round of the Masters event played on January 11 didn't disappoint. 16-year old Alireza Firouzja was the first one to score a full point after he outplayed Challengers 2019 winner Vladislav Kovalev from Belarus with White. In a very well-known position of Zaitsev variation of Ruy Lopez Kovalev opted for dubious 16...c4 (instead of popular and standard 16...Nd7). Probably it was not a result of preparation, but a clear mix-up as Black was in trouble right away quickly losing two pawns without any compensation. Firouzja was ruthless in converting a clear opportunity into a win.
Another leader after Round 1 is probably even more unexpected. Jorden Van Foreest is by far the lowest-rated participant of the event, but it didn't stop the local hero from starting with a victory. His game against the World Cup semifinalist Yu Yangyi from China quickly transformed into a rook endgame where Black had to accurately defend his weak pawns. The endgame sharpened up rapidly and definitely needs much deeper analysis to understand what was really going on. One thing is clear though - after a few mutual inaccuracies, Yu was one to divert from a clear draw (44...Re8 45. Rxa7 Kg6! 46. Ra6+ Kg7 or even simple 44...e3) in favor of a suicidal maneuver 44...Kg4? 45.b6 Kf3? It was a point of no return for Black.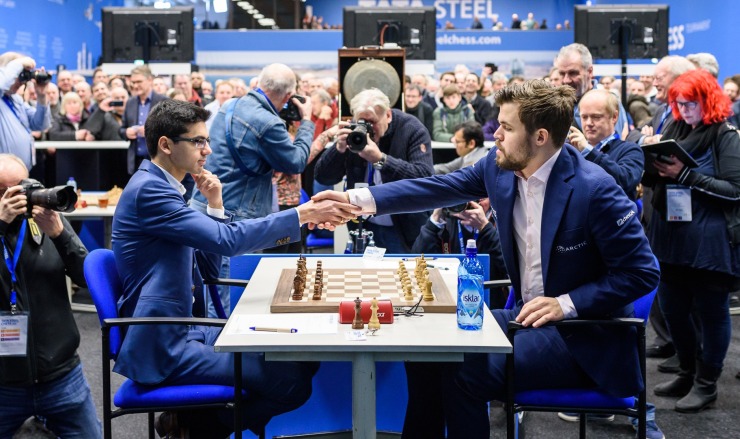 The other five games were drawn but not without a fight. The most uneventful game was surprisingly played by World Classical, Rapid & Blitz Champion Magnus Carlsen. Facing the crowd favorite Anish Giri he chose an extremely rare line in the English opening (4.Qb3) but this approach did not pay off - Magnus did not get even a slight advantage; actually it was Carlsen himself who had to be accurate to reach a draw on move 25.
Anand - Artemiev and a battle of American superstars Caruana - So ended in draws pretty quickly also. Wesley So seemingly had no problems equalizing in Gruenfeld while Vladislav Artemiev held his own in Caro-Cann where his two bishops were so strong that Anand decided to sacrifice an exchange and force a draw at some point.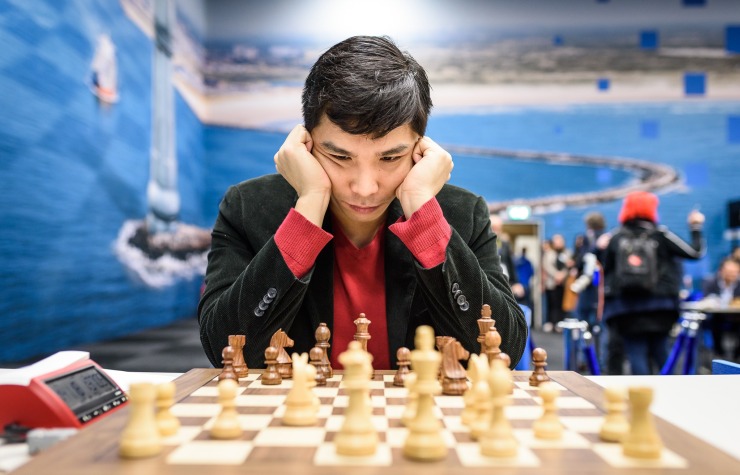 Youngsters Jeffery Xiong and Daniil Dubov were both out for the blood in their Sicilian showdown. When both white rooks paid a visit to an e7 square right in the center of Black's defensive fortifications it became clear that it would be a tough day for Dubov. Being a pawn down (and for a few moves even two pawns) Russian GM was looking for some counterplay to escape and somehow succeeded. Xiong probably missed some chances, but the dubious "Miss of the Day" prize goes to Nikita Vitiugov who replaced Ian Nepomniachtchi two weeks before the event. Vitiugov who had a very successful 2019 was very close to starting 2020 with another excellent win, this time against Polish finest Jan-Krzysztof Duda. Vitiugov outplayed his opponent in Najdorf Sicilian and was winning prosaically with 30.c4 - instead, he decided to sacrifice an exchange and still had a huge advantage as his monstrous bishops were completely dominating black lonely knight, but after the time trouble GM from Saint-Petersburg let his advantage slip away (the clearest chance was probably Be3-c5-e7 maneuver), lost his key passed pawn and had to accept a draw. One more miraculous save by Jan-Krzysztof!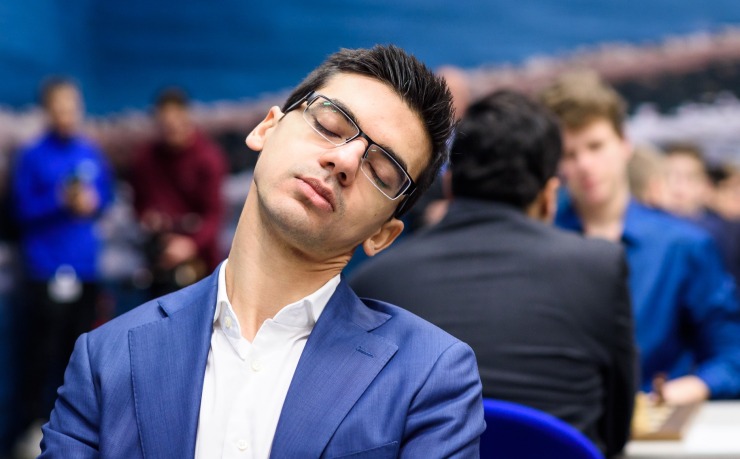 In Round 2 Duda will examine one of the early leaders Alireza Firouzja. Their battles are always very interesting for the spectators - less than two weeks ago they exchanged blows in World Rapid & Blitz Championship in Moscow with Duda winning in the rapid game and Firouzja retaliating in blitz.
Official site: https://www.tatasteelchess.com/
Photo: Alina l'Ami