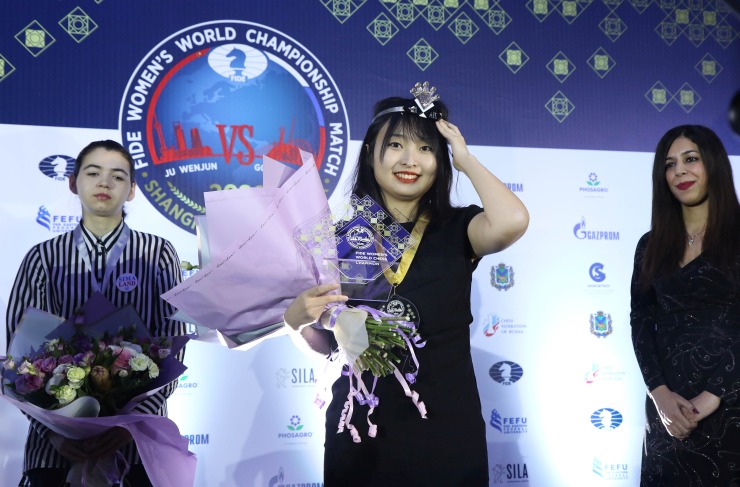 Ju Wenjun retains her Women's World Chess Champion title after winning the playoff against the challenger Aleksandra Goryachkina.
After battling during two weeks in a match split between Shanghai and Vladivostok, the classical part of the competition ended in a tie (6-6), with three victories each and six draws.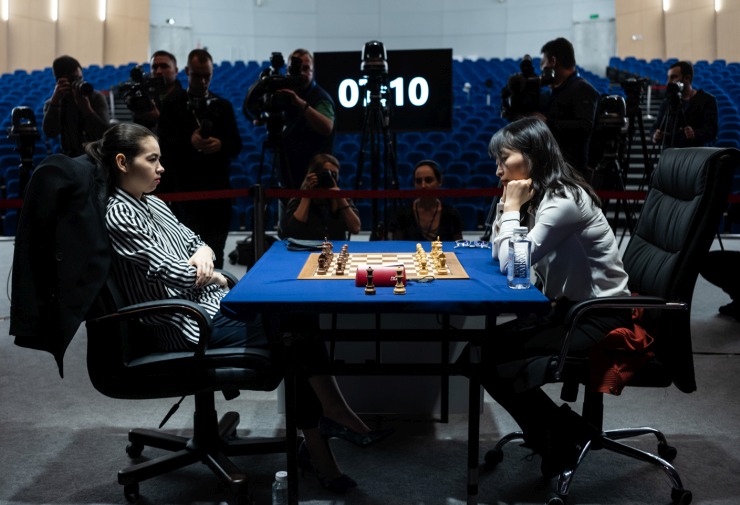 The playoff, played today in the Blue Hall amphitheater of the Far Eastern University in Vladivostok, consisted of four 25-minute rapid games. Goryachkina was very close to the victory in the first game, and she also dominated the second, but the challenger failed to convert her advantage on both occasions. On the third assault, Ju Wenjun followed the same opening as in the first game, but she introduced an improvement that allowed her a more aggressive approach. The Chinese Champion achieved a victory that put her ahead in the scoreboard for the third time in this match.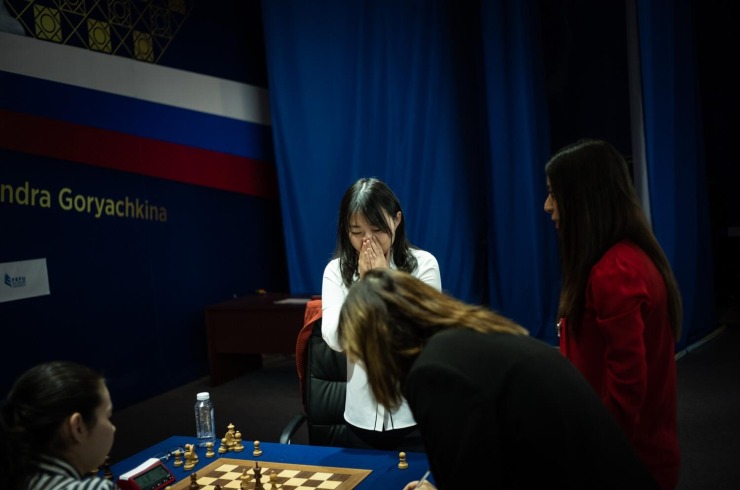 In the final game, Goryachkina, with the white pieces, was in a must-win situation, but this time she failed to pull out a miraculous win. The challenger played an audacious line that implied sacrificing a pawn in exchange for activity, and she managed to get the initiative. But the World Champion returned the material and managed to keep the balance, taking the game to a draw that was good enough to retain her crown.
The final score of the match is 6-6 in classical chess and 2.5-1.5 in rapid games in favor of Ju Wenjun. She becomes Women's World Chess Champion for the third time.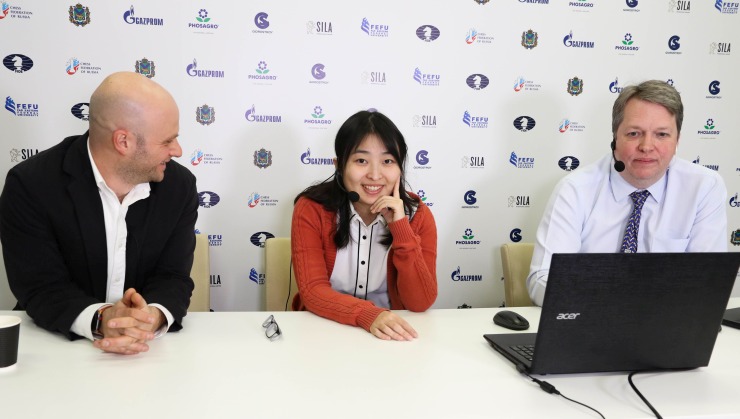 Official website: https://wwcm2020.fide.com
Photos: Eteri Kublashvili & Michael Friedman
Contact: press@fide.com
Photos in high resolution are available for the press at our official Flickr account.