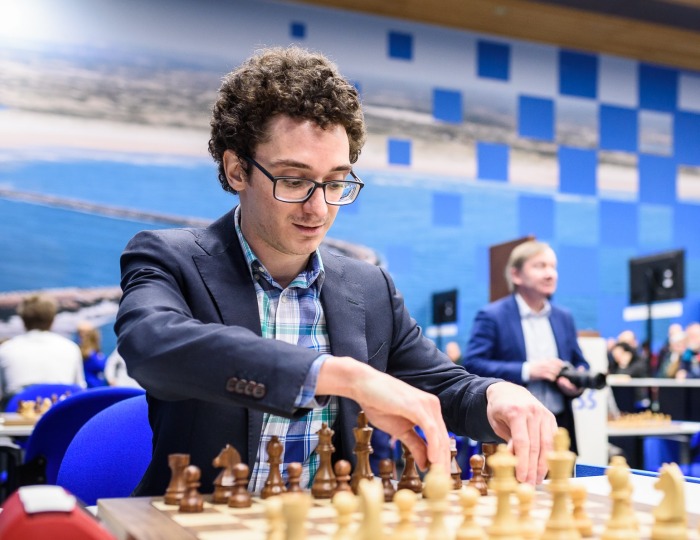 Photo: Alina l'Ami
FIDE February 1 rating list
All Top-100 lists
All rating lists - download
January 2020 was the month of the Women World Chess Championship, Tata Steel in Wijk aan Zee and Gibraltar Chess Festival. Although the event in British Overseas Territory was concluded on January 30, it will have an impact on many players' ratings only in the March list.
Top 10 Open
1. Magnus Carlsen – 2862 (-10)
2. Fabiano Caruana – 2842 (+20)
3. Ding Liren – 2805 (0)
4. Alexander Grischuk – 2777 (0)
5. Ian Nepomniachtchi – 2774 (0)
6. Levon Aronian – 2773 (0)
7. Shakhriyar Mamedyarov – 2770 (0)
8. Wesley So – 2770 (+5)
9. Maxime Vachier-Lagrave – 2770 (0)
10. Teimour Radjabov – 2765 (0)
Only three members of the top-10 played games with classical control in January and all three did it in Wijk aan Zee. Despite taking second place in Tata Steel Masters 2020 with a decent +3 score Magnus Carlsen lost 10 points but is still comfortably reigning on the top. Wesley So did not shine in Wijk aan Zee, but his +2 result, translated into 5 rating points, allowed him to move up to 7th position in the top 10.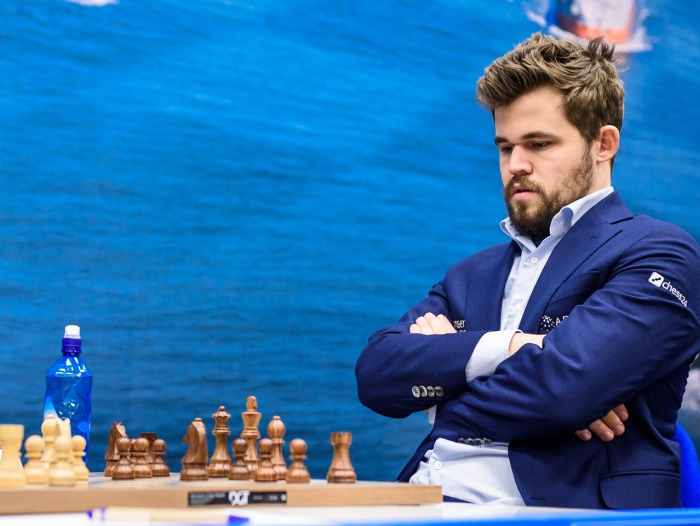 Photo: Alina l'Ami
On the other hand, Fabiano Caruana's performance in Tata Steel Masters 2020 is nothing short of extraordinary. Arguably, Fabiano played the best tournament in his entire career, coming in first 2 points ahead of Carlsen and picking 20 rating points along the way. Caruana reached 2842 mark which is the second-best rating ever (he had 2844 in October 2014) and got closer to Carlsen who dropped 10 points. It is still quite a distance between them but not a huge gap anymore.
Biggest gains
1. Jorden Van Foreest – 2667 (+23)
2. Fabiano Caruana – 2842 (+20)
3. Daniil Dubov – 2699 (+16)
4. Maxime Lagarde – 2659 (+8)
5. Ferenc Berkes – 2655 (+6)
Jorden Van Foreest and Daniil Dubov were not among the contenders for the first place in Tata Steel Masters but the talented youngsters proved that they belong there. Both finished on the plus side (+1) and substantially improved their rating. Now Daniil is only one point away from returning into a 2700 club. Meanwhile, Maxime Lagarde netted 8 rating points playing in PRO League Group Stage.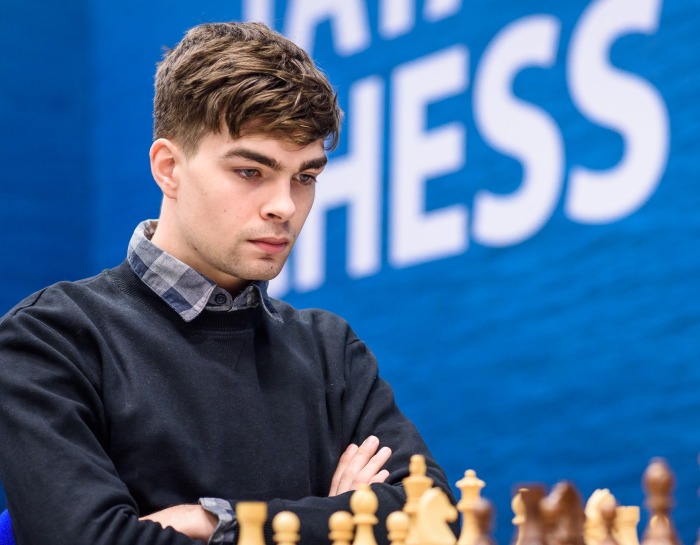 Photo: Alina l'Ami
Welcome to top 100 Open
We have only four newcomers in February, namely Jorden Van Foreest, Karen H. Grigoryan, Matthias Bluebaum and Tamir Nabaty. The Dutchmen's debut in the top 100 Open is particularly noteworthy as he made a huge leap from 120th to 69th position thanks to 23 rating points gained in Wijk aan Zee.
Somewhat surprisingly, a very exciting World Women Chess Championship match with 6 decisive outcomes brought minimal changes into the rating list. The Challenger Aleksandra Goryachkina picked just one point, while Ju Wenjun who successfully defended her World Champion title on tiebreak lost one.
The real changes in women's rating are coming next month when the Gibraltar Masters results are calculated. The event attracted many strong women players competing for a very solid first prize of £20,000. In addition, a star-studded 10-player round-robin with a total prize fund of $180,000 will take place in the Saint Louis Chess Club February 6-17. The event features, just to name a few, the reigning World Champion Ju Wenjun, Humpy Koneru, Mariya Muzychuk, Kateryna Lagno, and Harika Dronavalli.