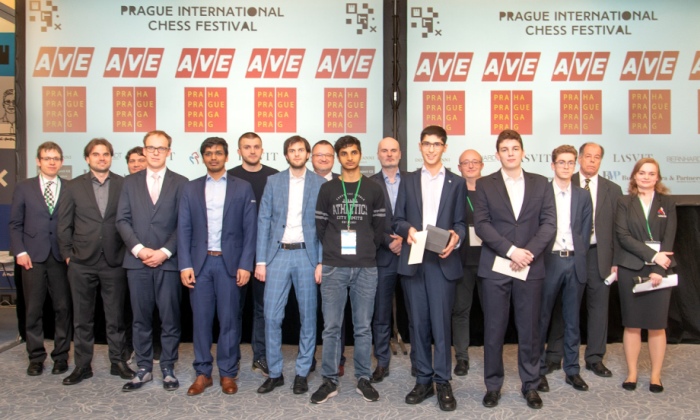 The final round of the Prague International Chess Festival turned into a real thriller. With the games Duda vs. Vidit and Shankland vs. Vitiugov finishing with the decisive results, and Firouzja surviving against Anton, there was a 5-way tie for the 1st place. Despite losing to Duda, the tournament leader Vidit Gijrathi had the best tie-break and he was to play against Alireza Firouzja. The Indian lost the play-off with 2-0, which harldly come as a surprise since it was already very difficult to play after losing two final games. What could have been one of the best performances of his life, in the end, turned out to be a horror ending for Vidit, who could not keep up with the pressure.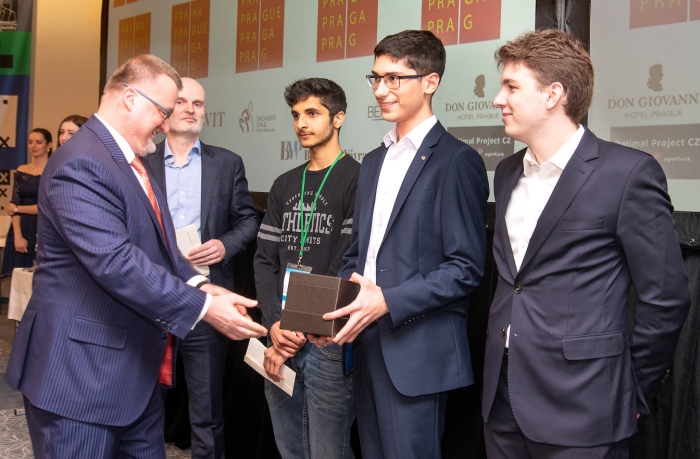 After starting with 5 draws, Jorden Van Foreest (Netherlands) scored 3.5 out of the last four rounds and became the clear winner of the Challengers tournament. In the final round, he defeated Hannes Stefansson and with 6.5 points won the event, and more importantly, qualified for the next edition of PICF Masters tournament.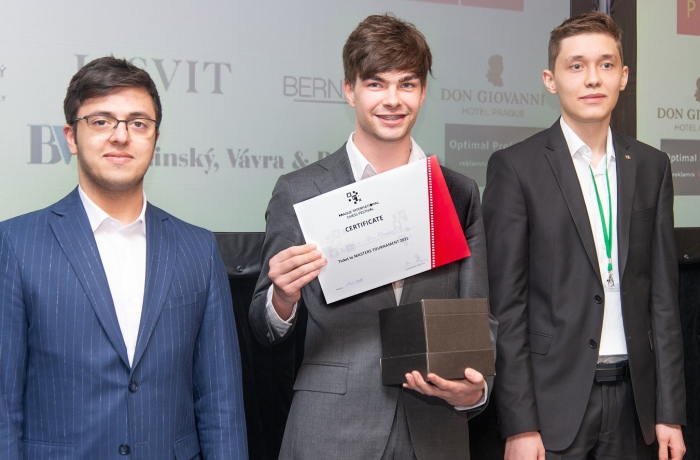 There was a tie for the second place between Nijat Abasov and Andrey Esipenko. Thanks to the tie-break, the top seed from Azerbaijan finished second and the 17-year-old Russia came third.
This year besides the regular prizes, the organizers of the Prague ChessFestival included one special trophy. The Vugar Gashimov Prize for Fair Play was awarded in person by the brother of late Azerbaijani Grandmaster, Mr. Sarkan Gashimov. The prize in the Challengers went to Mateusz Bartel, while in Masters section the winner was Grandmaster David Navara.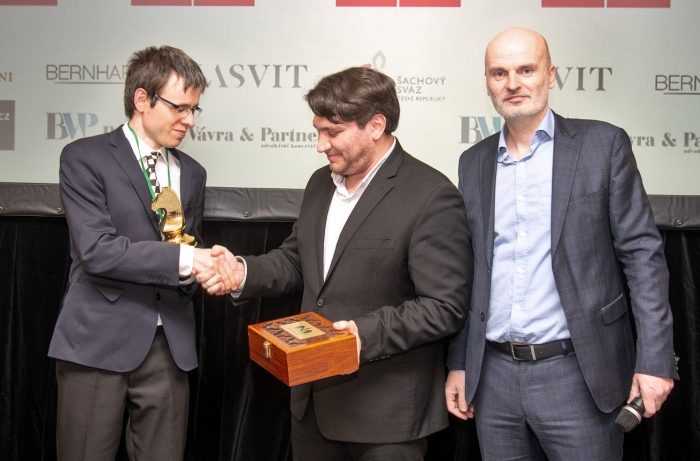 A local hero Vaclav Finek triumphed in the Futures tournament, the newest addition to the Prague Chess Festival. He defeated Roy Vagman from Israel, while the tournament leader, Ediz Gurel from Turkey lost to Mongolian Chinguun. They both ties for the 1st place with 6 points, but Finek had better tie-breaks. The third place went to another Czech player Jachym Nemec with 5 points.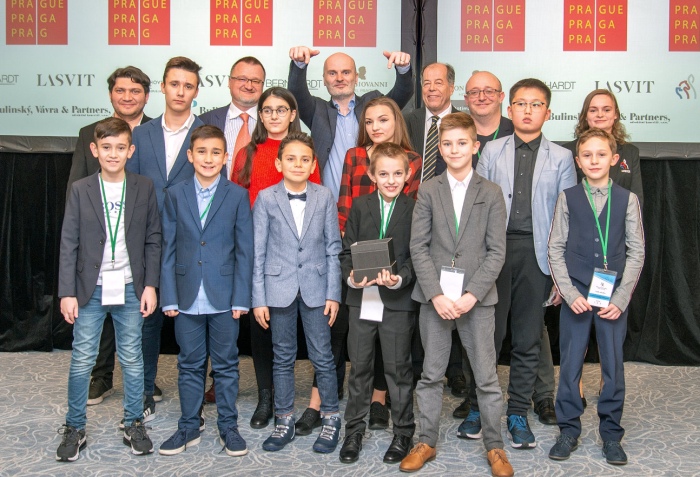 Text: Official site
Official site: https://praguechessfestival.com/
Photo: Petr Vrabec and Vladimir Jagr
Final standings Masters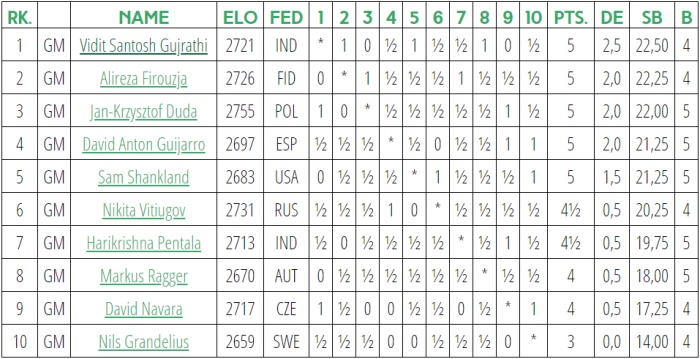 *Tiebreak Vidt Santosh Gujrathi - Alireza Firouza: 0-2
Final standings Challengers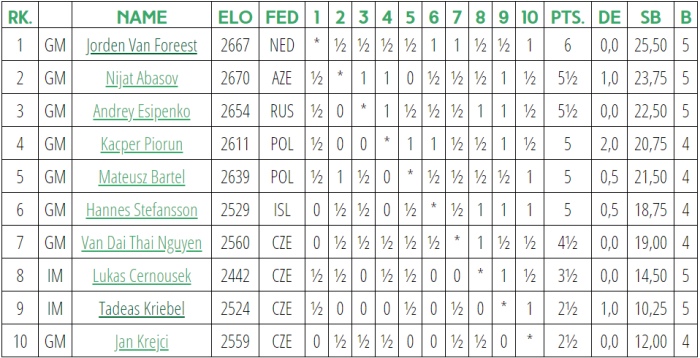 Final standings Futures