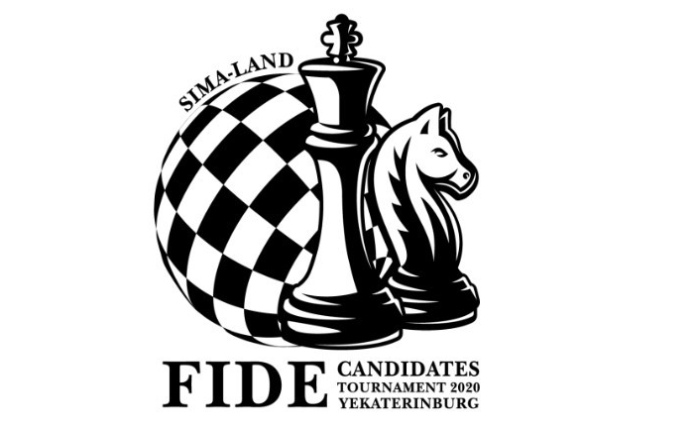 Update, 12. 03. 2020: Due to health concerns, the organizers have decided that spectators will not have access to the playing area. Other preventive measures may be put in place, depending on requirements.
Press Release:
March 6 2020, FIDE
The outbreak of the Coronavirus (Covid-19), which has affected events globally, has led to concerns and questions whether the FIDE Candidates Tournament - due to take place between March 15 and April 5 in Yekaterinburg, Russia - should be postponed.
The postponement of the tournament, however, is not legally and practically feasible. Without the introduction of an official ban by the state authorities of the Russian Federation, a unilateral transfer or postponement by FIDE is not possible. However, FIDE is closely following the developments regarding the Coronavirus as well as the situation in Russia and the steps taken by Russian authorities.

It also should be noted that contrary to other large chess opens that have been canceled over the past few days, the Candidates Tournament is not a mass event. Being an elite, 8-player tournament, the reduced number of participants allows us to monitor their personal circumstances, health status, and provide them personal attention.
In light of the concerns which have been raised, FIDE would like to inform all the participants of the upcoming Tournament as well as the public about the health and safety measures which will be in force:

1. A check-point with a qualified nurse will be created for all participants of the tournament, and officials and visitors in the auditorium. At this point, visitors will be checked for symptoms of Covid-19 before entering the game room, including checking their body temperature.

2. Alcohol-based hand sanitizers will be available at all times.

3. N95 face-masks will always be available in the required quantity. Depending on the assessment of the situation, the wearing of masks may become mandatory for visitors in the auditorium.

4. The distance between the first rows of spectators and players will be at least 15 meters.

5. Handshakes before and after the game are optional.

6. Preventive measures (masks, disinfectants) must also be provided in all hotel rooms where participants and officials will be staying, as well as in all vehicles used for the tournament.

FIDE is closely following the developments on the ground and steps taken by Russian authorities. We will do everything in our power to ensure the safety of participants and spectators at the event.