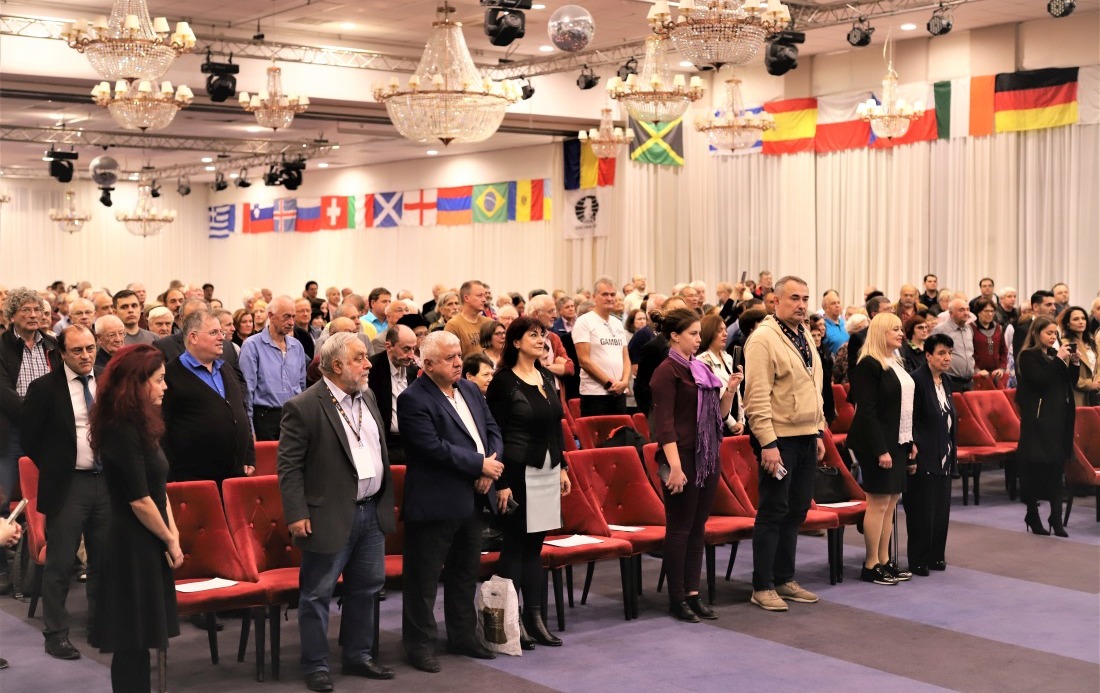 As it was previously announced, the International Chess Federation has budgeted the sum of €50,000 for a program to support chess veterans in 2020. Combined with the decision of waiving fees to our seniors, this is FIDE's contribution towards giving back a little to those who devoted their entire life to chess.
Like in 2019, the initial plan was to allocate €20.000 to provide stipends to individual nominees, and €30,000 to increase the prize fund of the World Seniors Championship. However, due to the ongoing uncertainty created by the global spread of the new Coronavirus, we still don't know if this event will go ahead as planned, or it will have to be canceled/postponed.

In view of these uncertainties, the dedicated panel working on the assignment by FIDE Council found advisable to redistribute this amount, allocating a record total amount of €35,000 directly to stipends. The general consensus was that this was much needed in these difficult times.
After carefully considering the numerous applications received, the Council decided that these will be the 17 chess players, coaches, and promoters who will benefit from FIDE's support:

Alexander Nikitin (RUS)
Heikki Westerinen (FIN)
Viktor Zheliandinov (UKR)
Vlastimil Jansa (CZE)
Evgeni Melikset-Begi (GEO)
Gabriela Olarasu (ROM)
Viacheslav Dydyshko (BLR)
Qi Jingxuan (CHN)
Yaacov Zilberman (ISR)
Slim Bouaziz (TUN)
Gerry Walsh (ENG)
Boris Itkis (MLD/ROM)
Lyudmila Belavenets (RUS)
Jesus Gonzales Bayolo (CUB)
Dmitry Kayumov (UZB)
Lkhamsuren Myagmarsuren (MGL)
Emmanuel Omuku (NGR)
Among the recipients, there are individuals from 16 different countries, representing 4 continents. The Council has also tried to have all bodies and categories represented: players, coaches, and arbiters. In terms of their dedication and contribution to chess, all the aforementioned individuals demonstrated outstanding merits, and they deserve not only this financial help but also the unanimous recognition of the chess community.
About some of the recipients:
Alexander Nikitin will always be remembered as one of Kasparov's first mentors, but he also trained Etienne Bacrot, and coached Boris Spassky for his rematch against Bobby Fischer in 1992. Nikitin was also the head of the young chess players' school of Spartak Sports Society, attended by many famous grandmasters including Alexander Grischuk and Dmitry Yakovenko.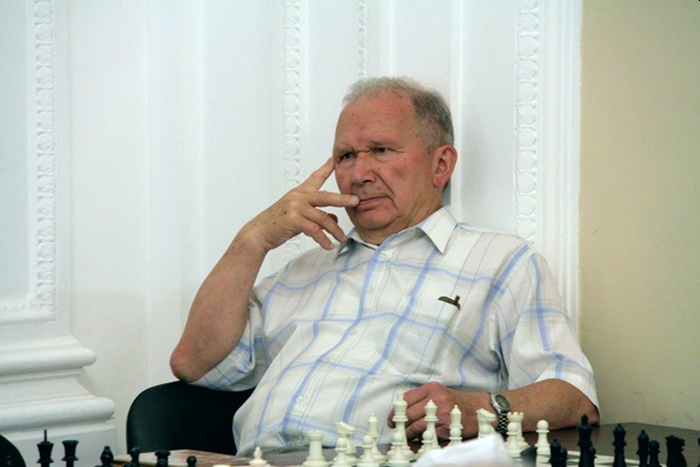 Heikki Westerinen was Finland's first-ever Grandmaster (1975) and a four-time national champion (1965, 1966, 1970). Thanks to him the popularity of chess grew in this country, and he also left his mark in the international arena by virtue of his sharp style - being the King's Gambit and the king hunts part of his personal trademark.

Viktor Zheliandinov (17 March 1935) a Soviet-Ukrainian Chess player, International Master and coach. He achieved very good results in the strong Championship of the Soviet Armies, winning this event in Prague 1966 and coming out third in Gavana 1967. As a coach, he was a member of Karpov's team during the 1985 match, but what he enjoyed the most was working with young players. His most famous pupil was Vassily Ivanchuk, whom he started coaching when he was a schoolboy, and continued to do so during his participation in the famous Linares tournament. More recently, he has worked with Mateusz Bartel.
Daughter of master Sergey Belavenets who fell in a battle in 1942, Liudmila Belavenets (June 7, 1940) chose her field of work in his honor. Liudmila Belavenets was a strong player, winning the Women's Soviet Chess Championship in 1975 and obtaining the Woman International Master in 1977. She achieved the highest results in correspondence chess, too: in 1990 she became the Women's World Champion in this discipline.
However, she won the hearts of many generations of young chess players as one of the most famous Moscow coaches. In 1973 she started to work in "Young pioneers" center, but is most known for her work in "Spartak" chess club named after Petrosian. She was the first coach of GMs Alexander Morozevich, Alexey Vyzmanavin, Andrei Sokolov. In 2010, Belavenets was awarded the title of FIDE Senior Trainer. Now, at 79, she is still active and surrounded by a new generation of young players.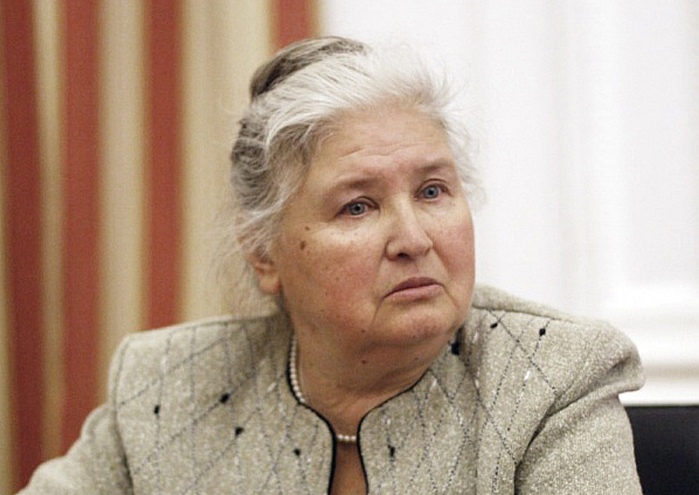 Slim Bouaziz became the first African person to earn International Grandmaster title. The leading Tunisian player for over 30 years, he participated in five Interzonal Tournaments and sixteen Chess Olympiads. During his long and prolific chess career, he has won the Arab Chess Championship twice (1986 and 1991) and shared first place in the international tournaments in Belgrade (1977) and Bucharest (1992). In 2014 Slim Bouaziz also became a FIDE International Organizer.
Lhamsuren Myagmarsuren was the first player to represent Mongolia in an Interzonal Tournament. After winning the West Asian zonal tournament in 1966, he competed in the Interzonal Tournament in Sousse (1967). Four-time Mongolian champion (1965, 1980, 1981, 1982), he participated in 10 Chess Olympiads and won the individual gold medal at the fourth board in Leipzig (1960).
Vlastimil Jansa won the Czechoslovak Chess Championship in 1964, 1974 and 1984. He represented his country at the Chess Olympiad on a number of occasions, winning a team silver medal in 1982. He is an author of several books and many theoretical articles, as well as a very active coach. Jansa played an important role in the development of David Navara, among others. At 77, he is still very active, having won the 2018 World Senior Championship in the 65+ category.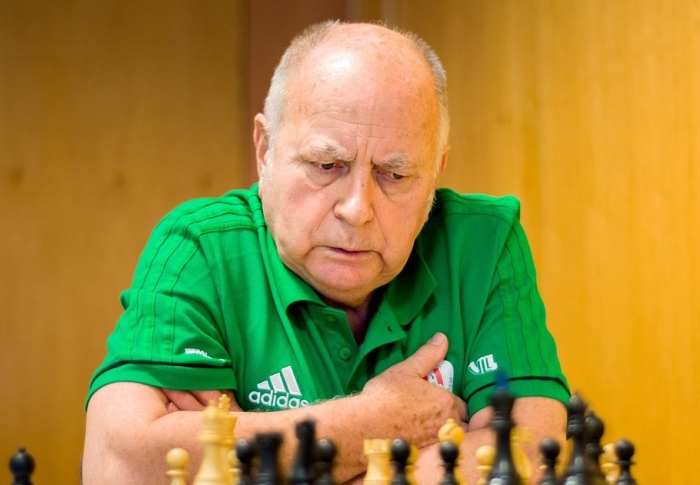 Photo: DENÍK/Jaroslav Bílek