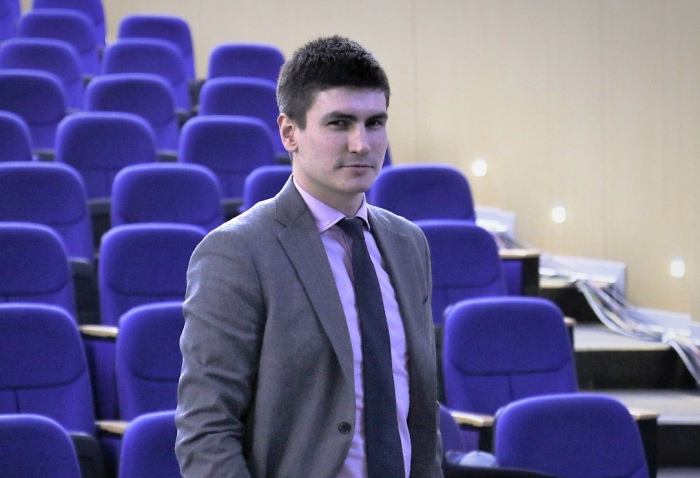 Photo: Eteri Kublashvili

UPDATE: April 15, 2020

More than 90 people attended the first workshop by FIDE Competitions Director Maxim Korshunov. In view of this success, we have decided to repeat it next week, again on Monday and Tuesday (April 20-21). The content, format, and other details regarding the workshop remain exactly the same (see below).
Likewise, a second stage workshop with more advanced content (for those who have already attended the first one), will be held on April 27-28.

Maxim joined FIDE in September last year, having previously worked at the Russia 2018 FIFA World Cup (as stadium manager, leading a team of more than 150 direct subordinates), the World EXPO 2015 in Milan (as Deputy Head of Department at the Russian Pavilion), and the Winter Olympic Games in Sochi 2014 (as Senior Manager within the Organizing Committee).

The conference will be be held over ZOOM. In order to register, simply send an email to korshunov@fide.com. Prior to the start, the organizer will send a link from where you can join the lecture.
Schedule:
20.04.2020 [Monday], 12:00 (GMT 0)
21.04.2020 [Tuesday], 12:00 (GMT 0)

Title - Event operational planning tools
Lecturer - Maxim Korshunov, FIDE Competitions director.
Description - The lecturer will show operational tools that can help chess organizers to deliver the best practices of worldwide events:
During the conference you will find out:
a) How to prepare operational plans for an event
b) How to create responsibility assignment matrices
c) How to do daily check-lists and check the venue on a day-to-day basis
d) How to plan and deliver the zones of the venue for the different client groups
e) How to activate a sponsorship
f) How to integrate activities together with local authorities.